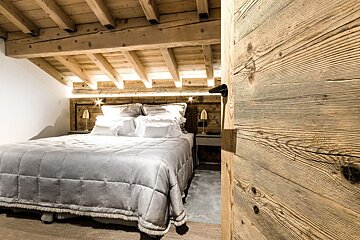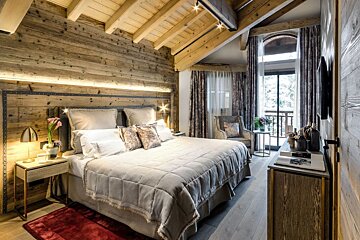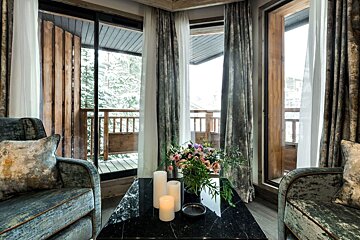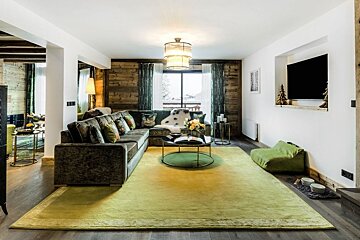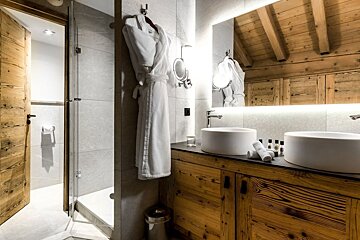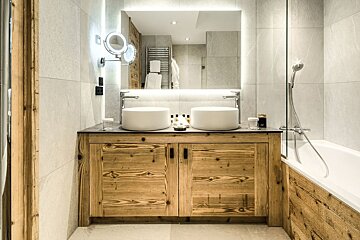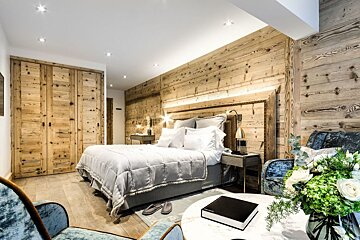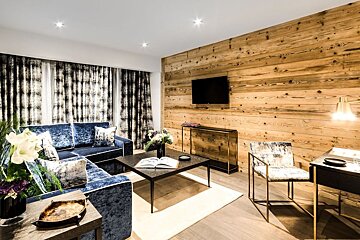 La Sivoliere Hotel, Courchevel
A luxurious five star chalet style hotel
Located in the heart of Courchevel this hotel is extremely charming, a heaven on earth, different from the typical luxury hotels that pushes luxury to the limit but has no soul.
Only open in the winter, this hotel is successful in making its guests feel like they are in their own chalet; a very quiet, chic and understated lodge in the French Alps.
The location is one of the best in the resort, situated less than 5 minutes walk from the centre of Courchevel in a quiet, elegant area mostly known for its private luxury chalets. Nestled among the pines you may even see squirrels playing from your balcony!
The interior is rustic yet elegant; traditional in its use of wood and stone but sumptuous in its luxurious facilities.
The hotel has 23 guest rooms, 11 suites and an apartment, every room is welcoming and spacious and will have either a view of the slopes and forest or of the village, they are all equipped with modern facilities including, WiFi, HD Television, Blue-Ray DVD player, safe and minibar.
Reviews
312 verified reviews by
"Excellent"
Good to know
"Great concierge service"
"Restaurant could offer better service"
Watch this
Worth knowing
With a spa that includes a swimming pool, hammam (steam room), Jacuzzi, massage room, and fitness centre there is plenty to do besides ski – although they are ideally located for that of course as you can ski right to the door! You can also relax in the lounge, in the bar or on one of the sunny and tranquil terraces. This sumptuous wood and stone chalet with its traditional wooden "lauze" roofing offers all the luxury of a palace.
Who should go
Whether you come as a couple or as a family, you are as free as if you were in your own home, in a warm and convivial spot where everything is luxury, charm and comfort…
If you are seeking an intimate and luxurious location in one of the most prestigious resorts in the world then this hotel would be the natural choice.
The Restaurant
The 1850 restaurant, led by chef Bilal Amrani, serves fabulous French cuisine with menus combining authentic and creative dishes.
Visitor comments
"Stayed at this hotel for one week with some friends. Rooms were of a good standard, plenty of space and facilities. All the staff tried to help and provided excellent service. Good access to slopes and village. " - Trip Advisor
"La Sivoliere is the perfect combination of a true luxury boutique hotel with very dedicated staff offering an extraordinary service. Concierge, ski-shop, bar, restaurant, room-service, ... are all doing whatever possible to make your stay unforgettable. We highly recommend this hotel and will certainly return at the next occasion!" - Trip Advisor
"Wonderful hotel. Very attentive service. Everything top notch. Very family friendly (which is rare in much of France). Also dog-friendly ... our two dogs stayed the week with us." - Trip Advisor
Check-in Time
Check-in Time: From 15:00
Check-out Time
Check-out Time: 12:00 noon
Child policy
The hotel welcomes families and caters to the well-being and enjoyment of your children; offering them their own relaxing area, restaurant facility and childminding services adapted to all your needs.
Location