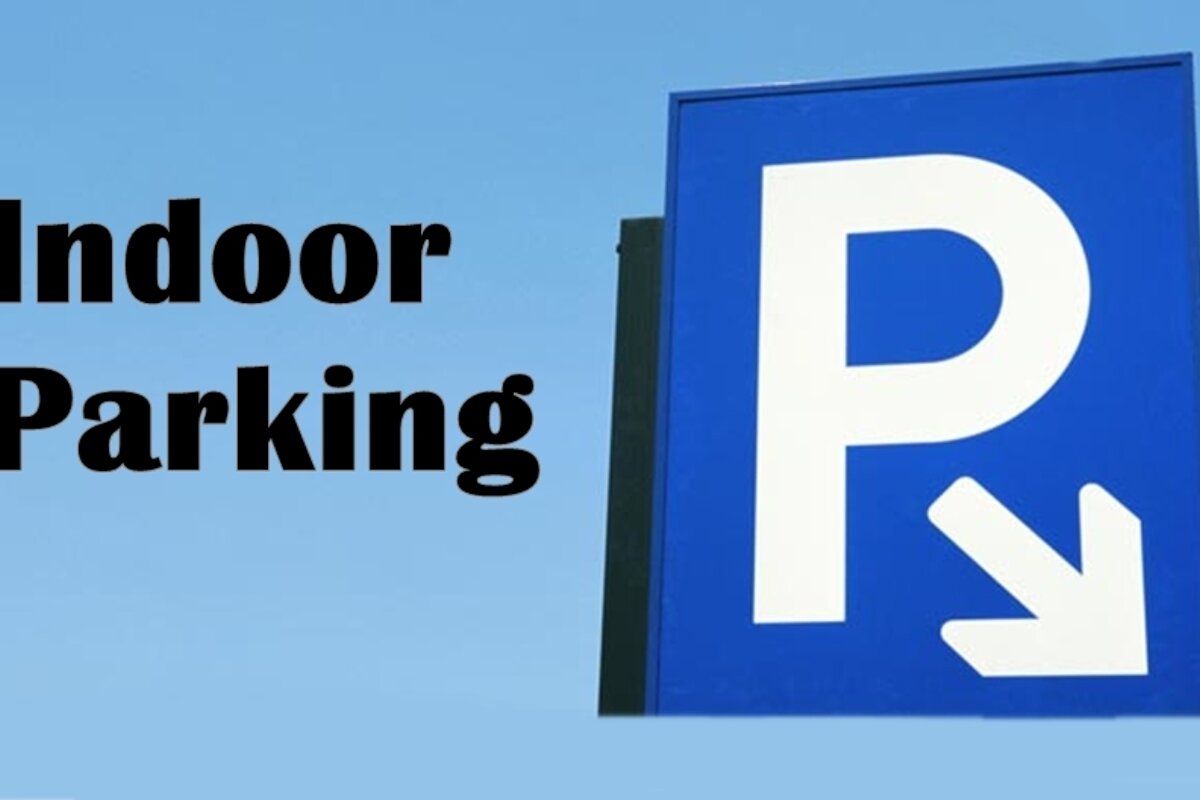 Car Parking in Courchevel
Discover & book Courchevel car-parks
In summer you'll probably find it easier to find a space to park your car in Courchevel. In winter, a covered or underground parking spot is the ideal place to leave your vehicle as it will save you all the hassle of digging it out after a snowfall, scraping your windows and trying to start a frozen car. However, parking in ski resorts can be tight and so you'll more than likely end up leaving your car outside.
Things to remember:
Traffic wardens or "Police Municipal" are regularly seen patrolling the streets on the look out for illegally parked vehicles. Parking in ski resorts can be very problematic especially during high season, so it is always worth reserving a parking space in advance wherever possible to ensure you have a suitable spot to leave your car. Foreign plates do not give you diplomatic immunity from parking fines so if you do leave your car in an inappropriate spot then you should expect to be ticketed or even towed away and impounded.
Parking fines vary from €11 to €135, with €45 being then norm. If you receive a fine through the post you have three options: throw it away (although the French authorities are cracking down on non-payment of penalties by foreign drivers), pay it, or contest it. If you decide to pay it then the sooner the better as the fine is lowered if paid within 15 days. You can do so either by buying a "timbre amende" from a tabac or tax office, attach it to the ticket and send it off; or by credit card on this website. Should you choose to contest it, then you need to complete the form attached to the fine and send it off to the Police Municipal.
Always pay attention to signs placed around parking areas in resort that may indicate a market or snow clearing taking place the following day. When there is snow to clear, ploughs show very little respect for things in their way and on more than one occasion have been known to scrape up the sides of errant vehicles causing significant damage. If you don't move your car it will be towed and left elsewhere in resort, generally on the outskirts of town.
A few tips for parking your vehicle:
Park facing downhill and turn your wheels towards the kerb to act as a brake.
Leave your car in gear with the handbrake off as it can freeze and you can snap the cabling.
Lift the windscreen wipers away from the window so that they don't stick to the glass and get damaged. If there has been heavy snowfall, clear the snow from your windscreen by hand rather that with your wipers – the weight of the snow can be deceptive and you'll probably just end up burning out your wiper motor. You certainly don't want to be without functioning windscreen wipers in winter with all the salt from the roads that sprays over your car.
Remember where you parked. This sounds stupid, but it can be very hard to identify your car under a metre of snow.
Car parks
There are 15 car parks in resort offering nearly 2,500 spaces spread over the different levels of the station.
Metered street parking is available throughout the resort between 07:00-20:00 with a very vigilant local Police Municipal keeping watch, so be careful to make it back to your car on time.
Also, be aware that digging your car out after a metre of snow has been dumped on it is not a lot of fun. The local authorities may put up a sign (which you won't see unless you check every evening) to say that all cars need to be removed by 07:00 the next morning to allow snow clearance. Those that are still there at 07:01 are quite likely to be unceremoniously dragged away.
For those of you driving an electric car to resort, you'll find charging stations at the following location:
Parking Bellecôte - 310 Rue de Bellcôte - one free-access charging station - free parking in summer, paid parking in winter (first hour free).
Enquire with your accommodation provider at the time of booking as some hotels and chalets have charging points installed for guests to use.
Free parking
There is a limited amount of free parking in Courchevel and it can be hard to come by. It is best to check with your accommodation to see if they offer free parking or an onsite car park. If not then most of the parking in Courchevel is in designated indoor and outdoor car parks which are paid for.
All of the indoor car parks do offer the first hour free of charge, and there are a few spots located on the streets in the centre of Courchevel 1850 where you can park your car for free for a limited amount of time (from 10 minutes, 45 minutes or an hour).
In Courchevel Le Praz you will find three outdoor free car parks, they can be found on the resort map by the blue square P. They are situated on the outskirts of the Le Praz village.
There are four outdoor car parks in Courchevel 1300 where you can park your car for free. Two are on the left as you leave the village beside the lake and the other two are at the base of the ski jump. These take around 300 cars in total and the Jean Blanc one is also a designated camper van parking area. (There is another one on the way up to 1550 at Les Grandes Combes).
Indoor / Covered parking
There are 11 covered car parks in the Courchevel valley with a total of 2,000 spaces between them, they are open 24 hours a day, seven days a week, with CCTV. These car parks can be a great option to keep your vehicle protected from the heavy snowfall and extreme conditions whilst on holiday or doing a season in Courchevel. Check here for the seasonal car park prices.
All car parks are free during the summer right up to the first week of December. To pre-book your parking head to the car park website. The table below gives you a breakdown of what is available in each part of the resort:
Courchevel Car Parks

Resort Level
Car Park
Places
Height Limit
Courchevel 1850
P1 La Croisette
320
2m
Courchevel 1850
P2 Les Chenus
90
Level 0: 2.40m
Level 1: 2.30m
Courchevel 1850
P3 La Porte de Courchevel
200
2m
Courchevel 1850
P4 Bellecote
220
Level 0: 2.40m
Level 1: 2.30m
Courchevel 1850
P5 Lugeurs
126
2.10m
Courchevel 1850
P6 La Saretta
40
Level -6: 3.30m
Level -5: 2.30m
Courchevel 1650
P7 Les Cimes Blanches
460
2.10m
Courchevel 1650
P8 Station Service
95
Level 0: 2.25m
Other levels: 2m
Level 3: 1.90m
Courchevel 1550
P9 Les Grangettes
166
2.10m
Courchevel 1550
P10 Le Dou du Midi
220
2m
Courchevel 1300
P11 Courchevel 1300
50
2.10m
Season passes are available from the following outlets:
1850 – La Croisette and P4
1650 – Cimes Blanches
1550 - Les Grangettes
1300 – St. Bon Town Hall
Outdoor parking
Dotted around the Courchevel valley you will find only a few outdoor car parks.
Courchevel (1850) has no outdoor car parks and has a limited number of outdoor parking spaces on the streets, meaning you are likely to have to opt for the indoor covered parking. In between Courchevel Moriond (1650) and Courchevel Village (1550) there is an outdoor car park located at Les Grandes Combes next to the bus park. Courchevel Village also has an outdoor car park situated near to the bottom of the Tovets chairlift.
Courchevel Les Praz (1330) has three outdoor free car parks. Two of these car parks are located near to the bottom of the ski jump and one is located on the other side of the lake just before you enter the village. In total these car parks have 300 spaces.
Make sure when parking outdoors you have access to a shovel as after a heavy snowfall you may find yourself having to dig your car out! Also beware of signs from the local authorities stating that your car needs to moved by 07:00 to allow for snow clearance, this can be worth checking every evening. Outdoor car parks can be located on the resort maps by the blue square P.
Disabled parking
There are a few spots where you will find disabled parking spaces in Courchevel. Most of these spaces are free and some are found right in the centre of Courchevel.
In Courchevel 1850 there are six outdoor free disabled parking spaces right in the centre of the village.
Two in Rue de Chenus
Two in Place du Forum
One in Rue du Forum
One in Place de la Roche
For more information on the car parks and disabled access contact the Courchevel parking before you travel to resort.
Motorhome parking
Although some of the higher Courchevel areas do not cater for motor homes the lower resorts have a few areas where you can park your camper van or motor home.
In Courchevel Le Praz (1330) in the Jean Blanc car park there are spaces designated for motor homes and camper vans, but any unpacking around the vehicles is prohibited (tables, chairs, parasols etc), as well as awnings, furniture, linen, or any misc. equipment. There is a Flot Bleu terminal that allows you to empty the black water from toilets and access to clean fresh water, which is charged for.
There is another designated area for motor home parking in between Courchevel Moriond (1650) and Courchevel Village (1550) at Les Grandes Combes in the large outdoor car park.