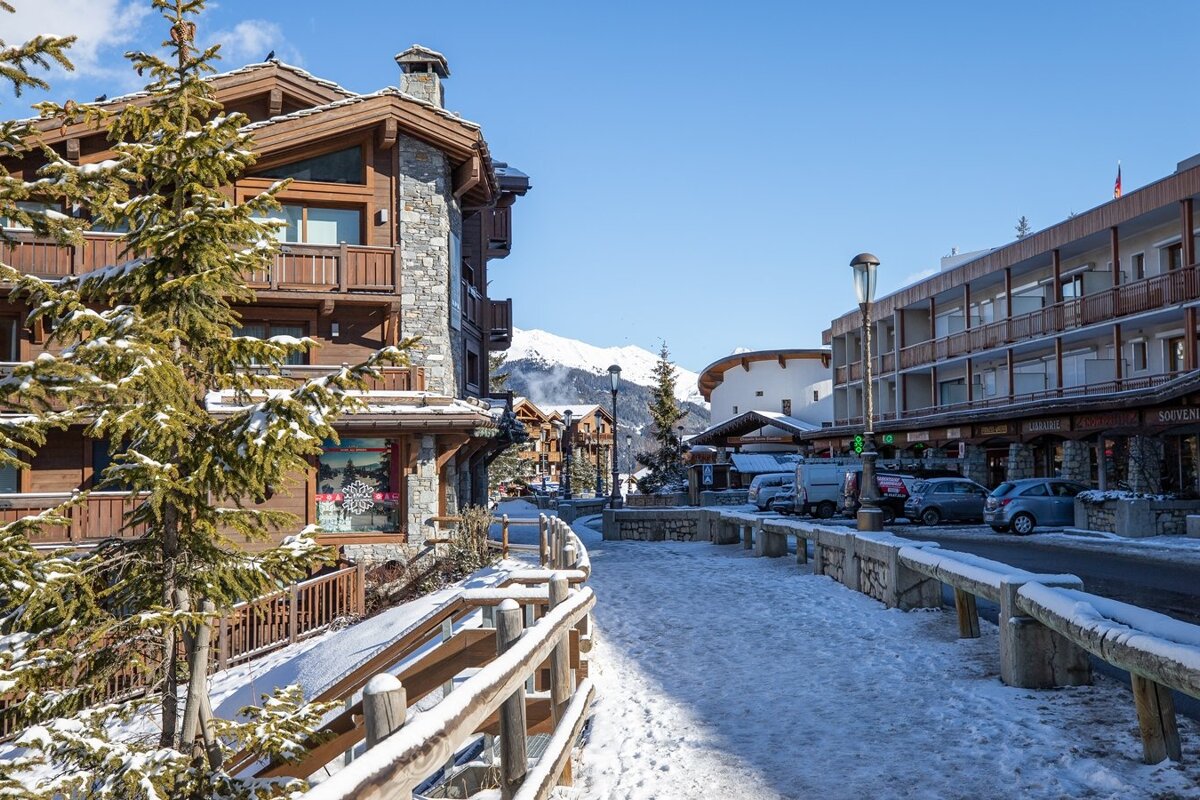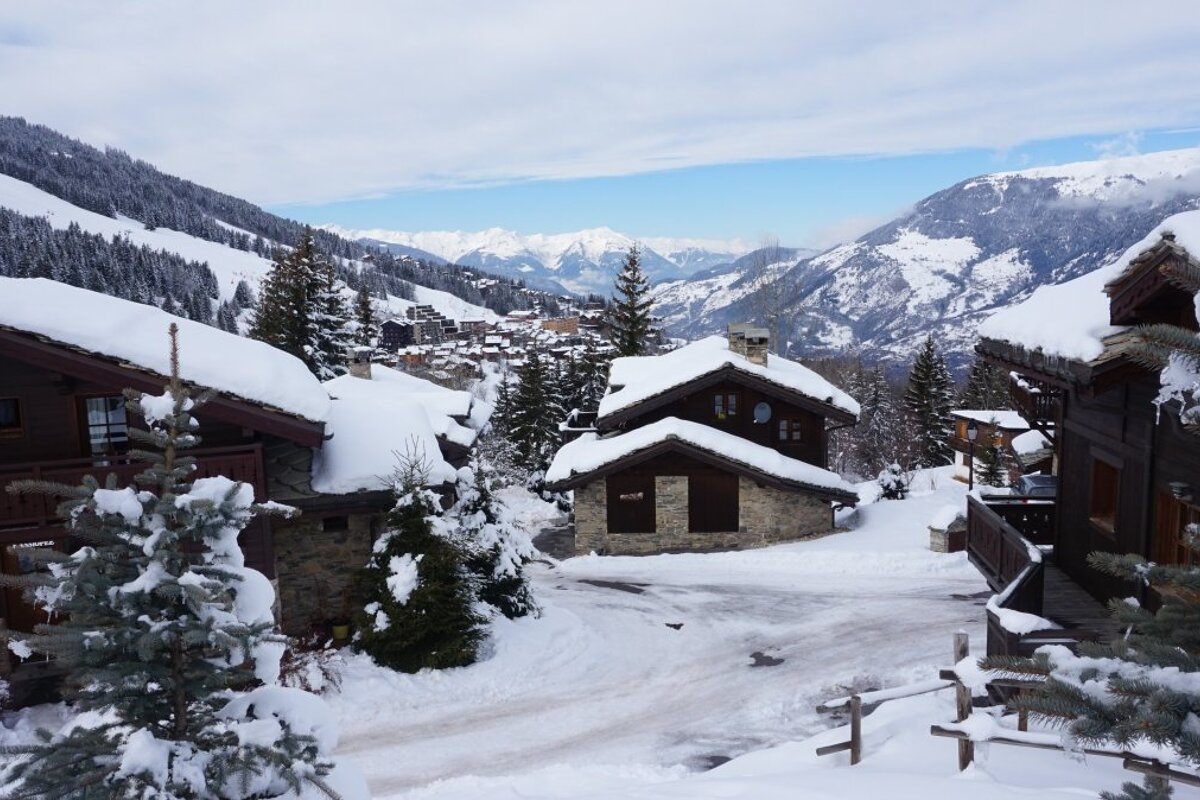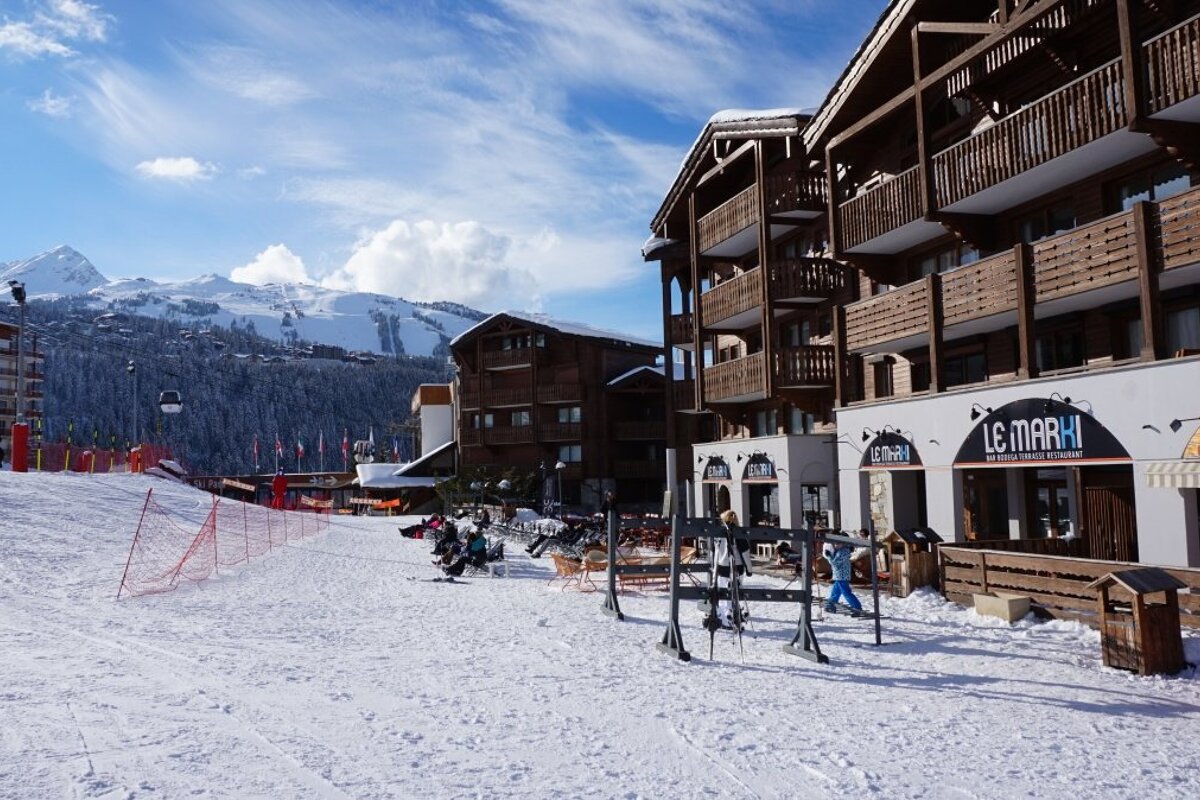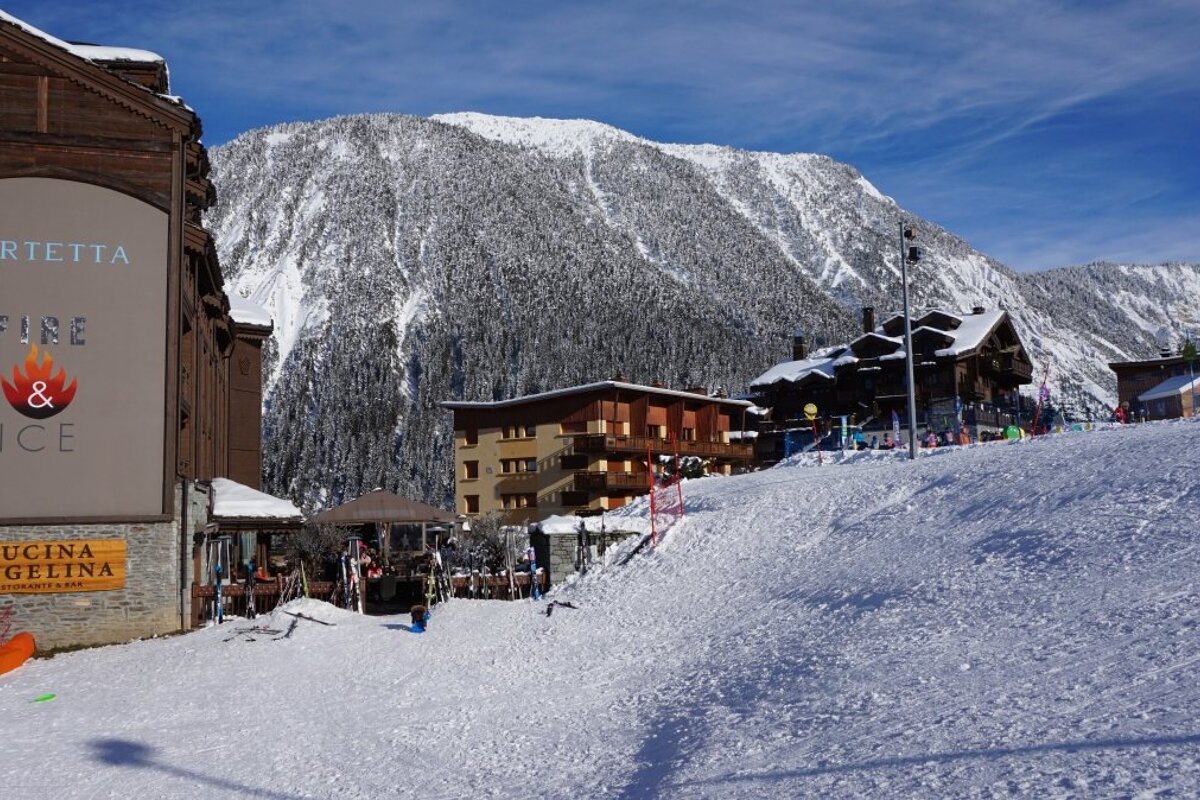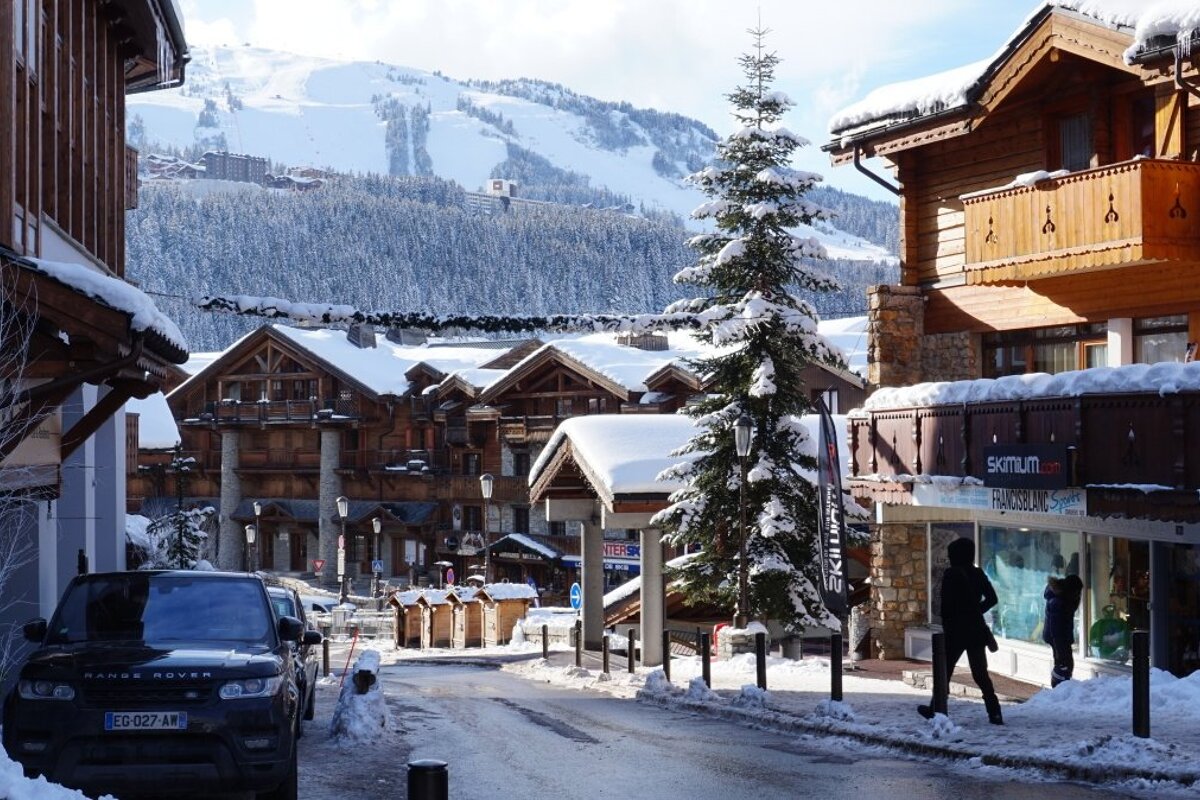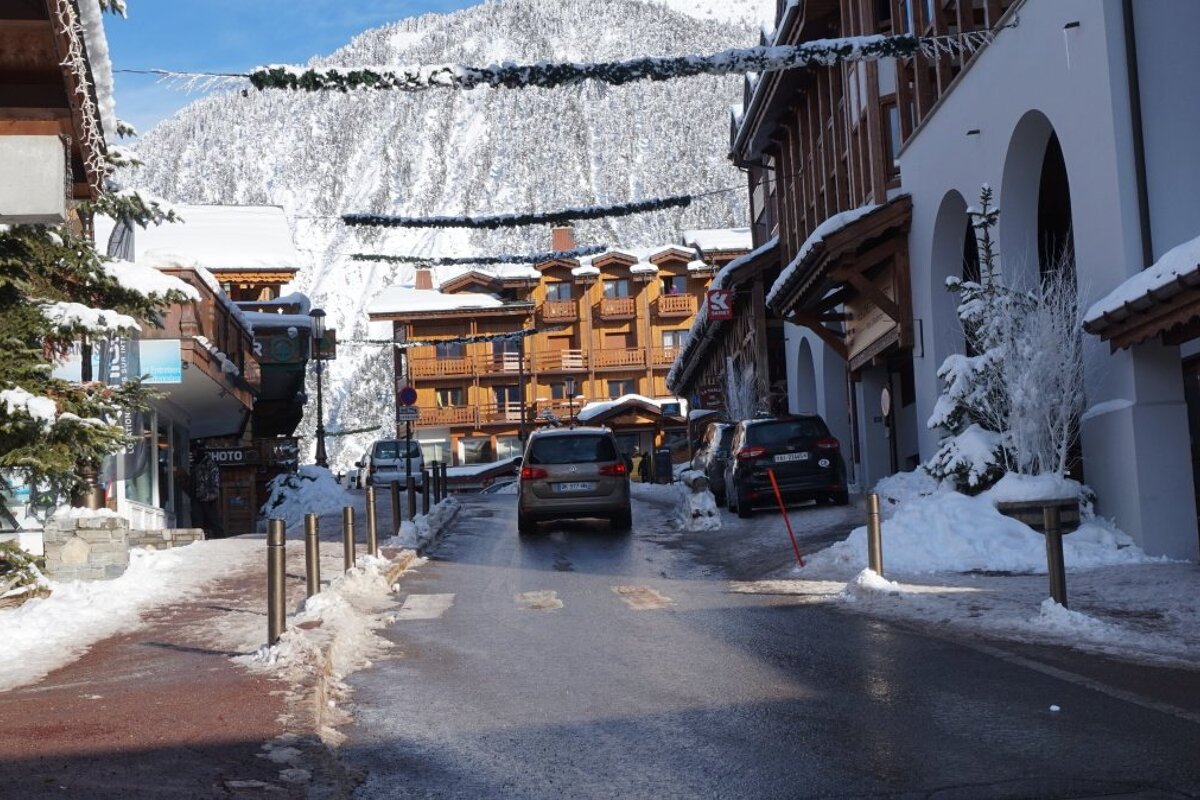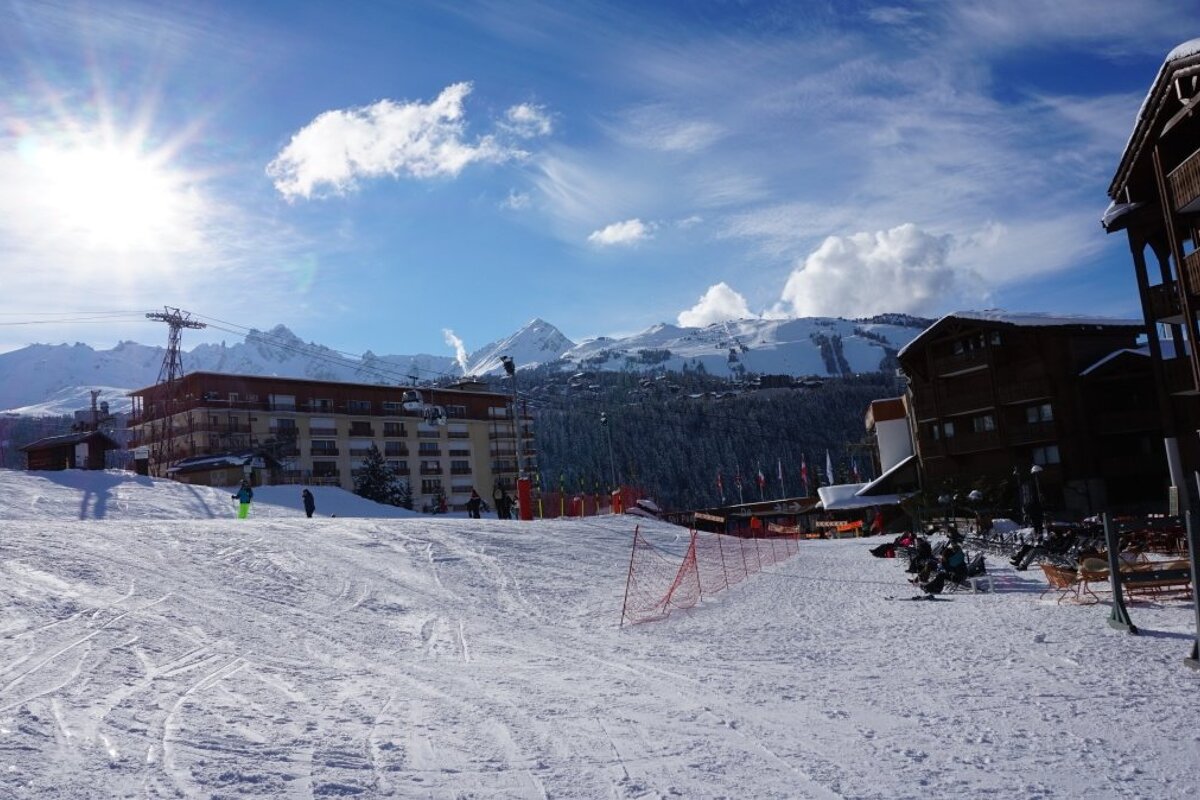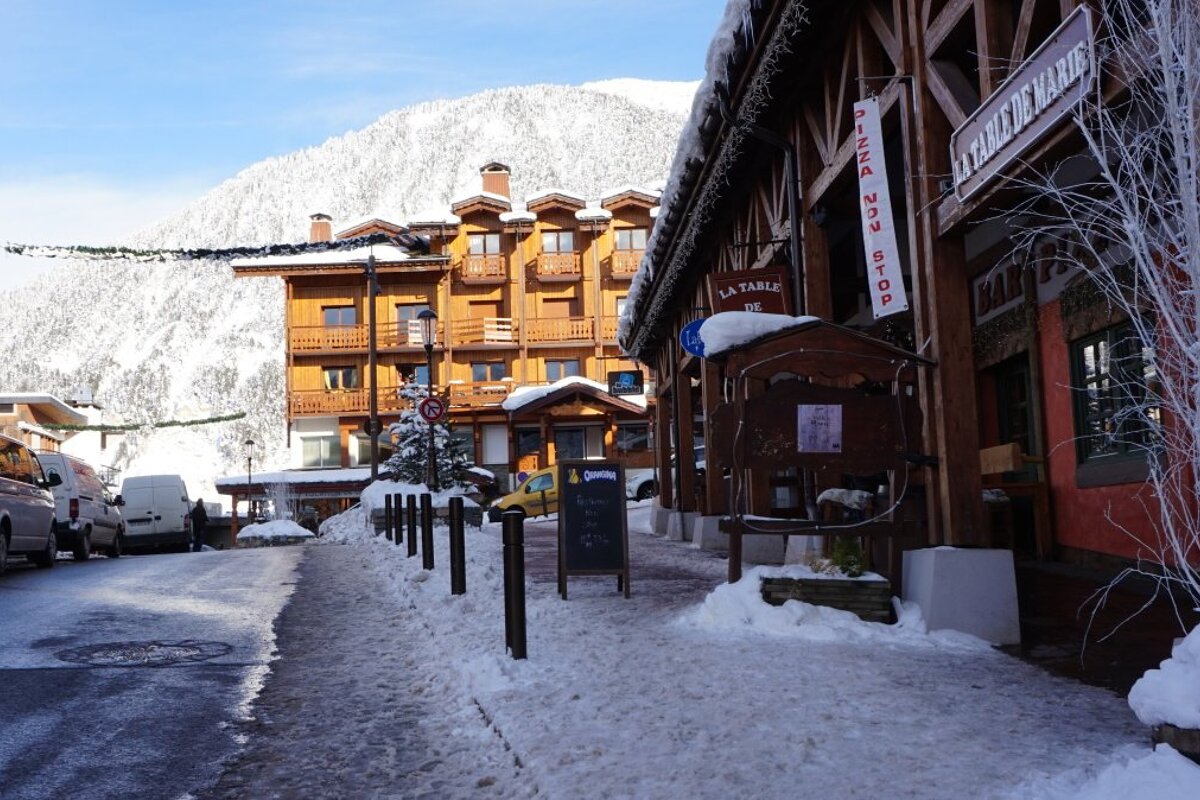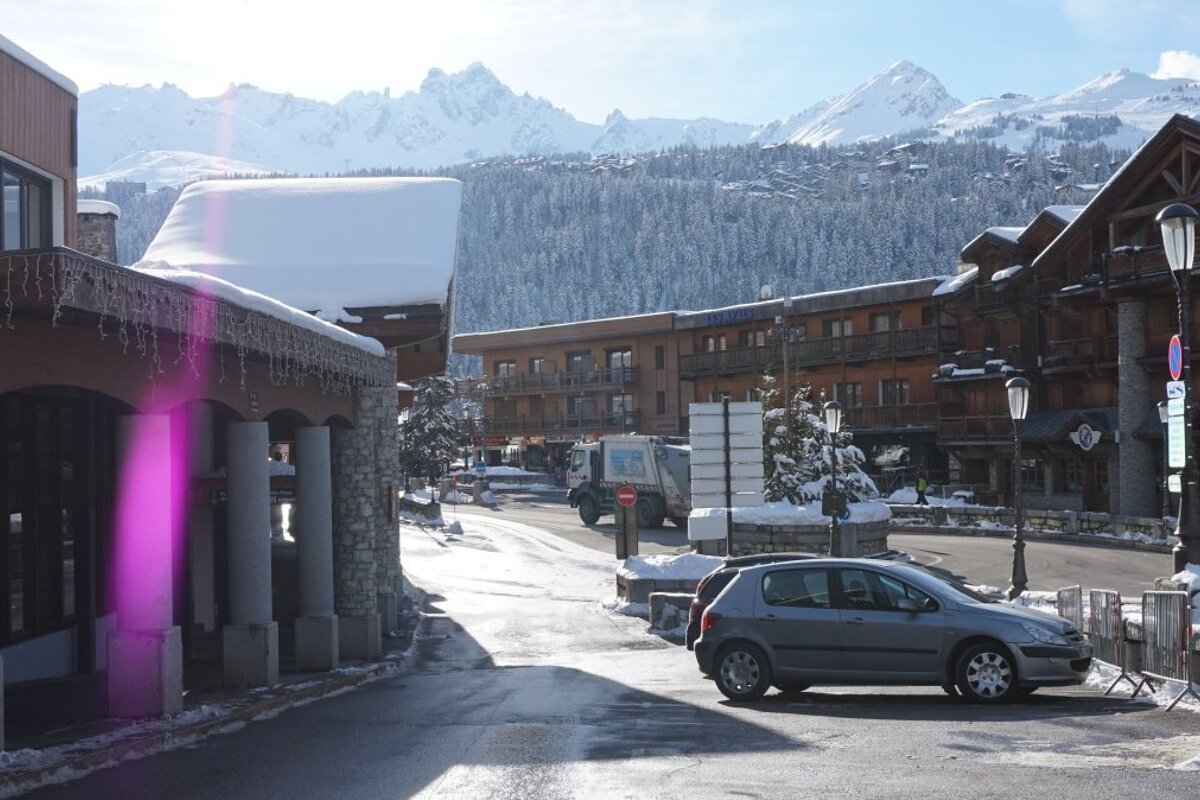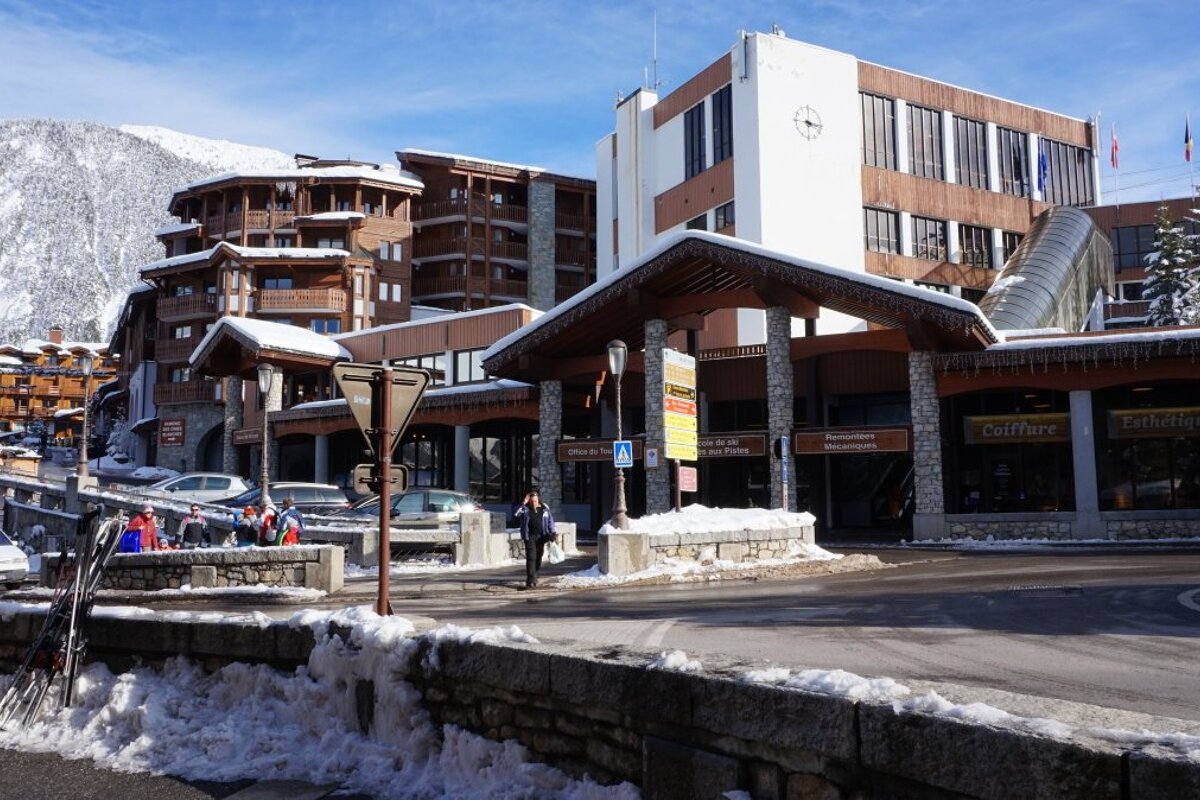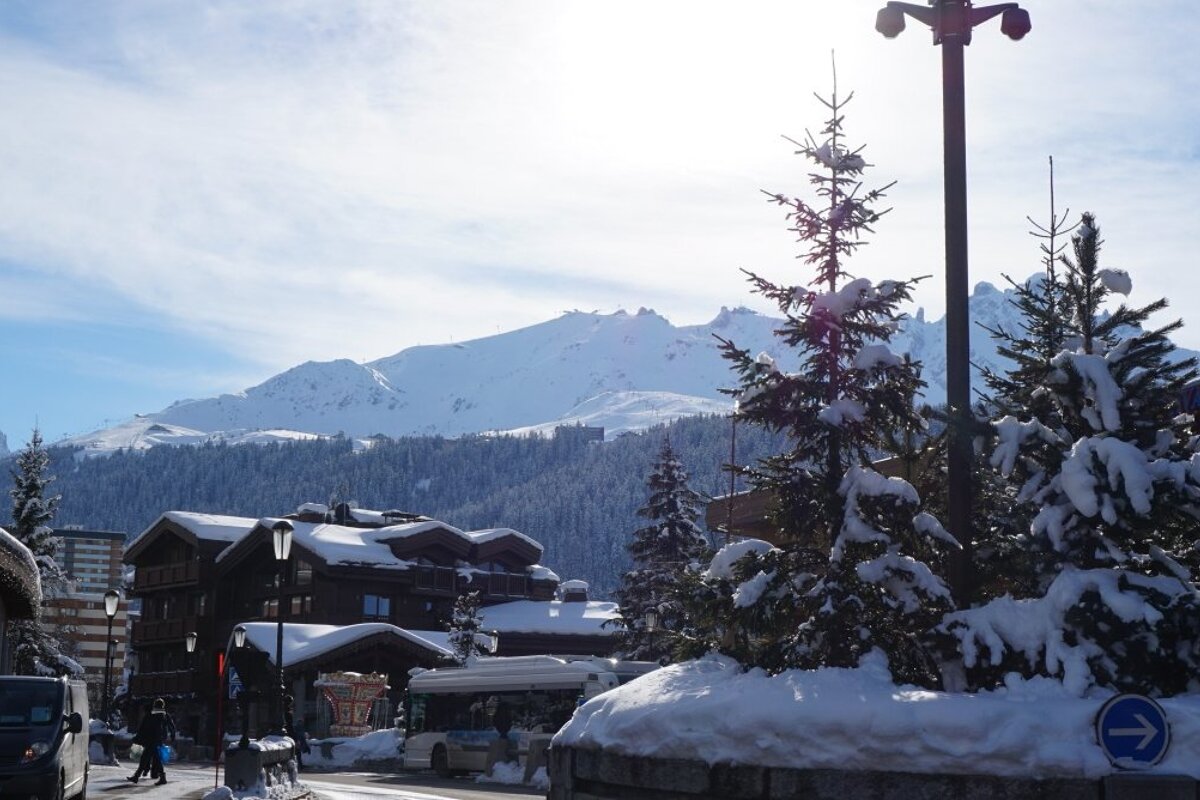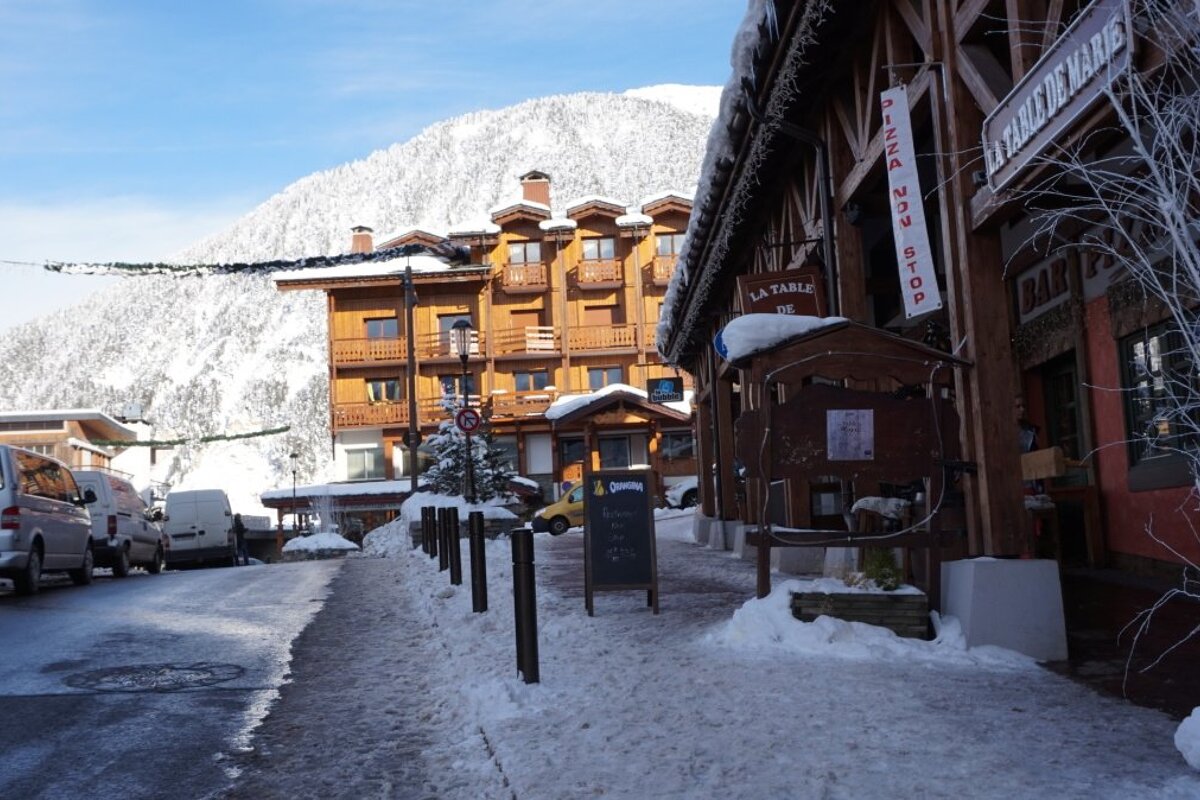 Courchevel Moriond (1650)
A more relaxed vibe with plenty of self-catering accomodation
Moriond has a relaxed atmosphere in comparison to Courchevel's exclusive one. It is where a large number of the British Chalet companies are based as well as seasonaires. This village is a good alternative to Courchevel and therefore has been expanding at a rapid rate with new hotels and chalets being built on a regular basis.
The centre of Moriond village is based along the main road linking Courchevel Village with Courchevel. This is where you will find the majority of shops, bars and restaurants. It is also where the bus stops are linking La Praz / La Tania all the way up to Courchevel. As a high proportion of the accommodation is the village is self-catering, there is a large Spar supermarket situated just off the main road towards the lift stations on the Rue du Marquis. This is where you can get your hands on all your favourite English treats including Cheddar cheese and Marmite.
Things to Do in Courchevel 1650
During the winter the ski area is particularly popular with families as it has a number of greens and gentle blues. One of the blue pistes, 'Indiens', has been specially themed for children to enjoy and features the 'Grey Wolf's' tribe Indian camp, complete with Tepees, archery and face painting. The Moriond slopes are where many skiers and boarders choose to spend their day as it gets the best of the sunshine in the Three Valleys. The area is also where you will find Le Bel Air, a favourite mountain restaurant with fantastic views as well as food.
Once summer arrives, Courchevel Moriond is popular with walkers and climbers. There are a number of routes that start from this village. There is a nearby lake and river where visitors can cool off and enjoy various water sports. Keen mountain bikers can traverse the extensive Three Valleys area using the lifts just up the road in Courchevel.
Dining in Courchevel 1650
Moriond has a wide range of restaurants available from good value pizzerias to gourmet bistros. Some of the best restaurants include Le Petit Savoyard for traditional specialties and La Table de Marie for a family-friendly, warm and welcoming informal atmosphere.
Nightlife in Courchevel 1650
Moriond is renowned for its vibrant nightlife and après ski venues. After a day on the mountain, many choose to visit La Boulotte Bar for après ski. It has some great live music throughout the winter season and is popular with holidaymakers and locals alike. Le Bubble and the Funky Fox are always geared up for a big party and they are consequently the two most popular bars for late-night drinks. For a quiet relaxing tipple by the fireside the Fire & Ice bar at Le Portetta is an excellent place to unwind.
Chalets in Courchevel 1650
There are lots of options if you'd like to stay in a chalet in Moriond. No matter how large your group or whether you'd like full catering or something more flexible, there's something for everyone!
Apartments in Courchevel 1650
There are a large number of apartments to choose from in Moriond from spacious and luxuries ones to those more suited to groups on a budget. A handful of them are available during summer too.
Hotels in Courchevel 1650
There are a small selection of hotels in Moriond, from five-star to more affordable family options.
Directions
Courchevel Moriond lies between Courchevel and Courchevel Village and is situated at 1,650m.
Location