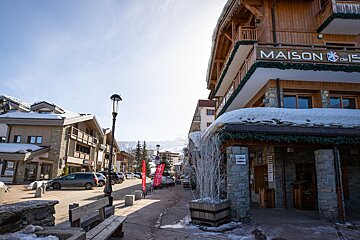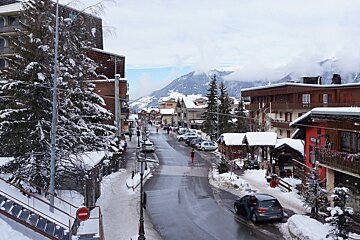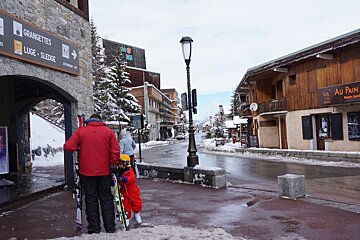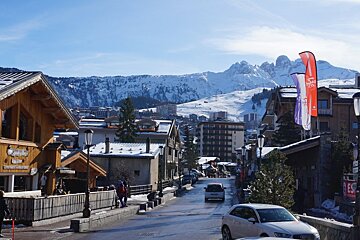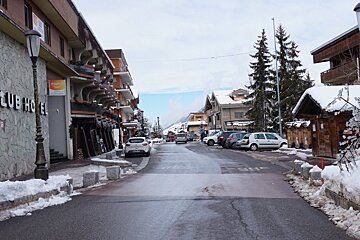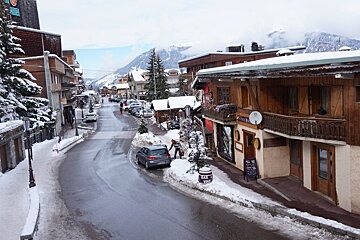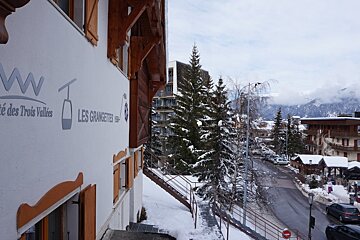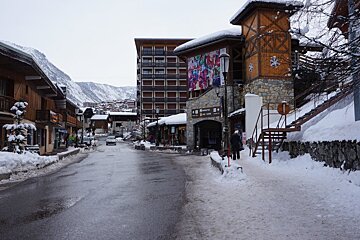 Courchevel Village (1550)
A slower place of life ideal for family holidays
Courchevel Village is situated at 1,550m and is the lowest of the three Courchevel resorts. It is a popular destination for families being a quiet, peaceful area, away from all the noisy night clubs and bars. It has a mix of traditional chalet-style buildings, large modern hotels and self-catering apartments which are spread out along the village's main road.
It is generally considered to be the more affordable part of resort, however, in the summer of 2013 it received a facelift and now has a six-pool swimming complex.
There are a number of ski hire shops in the village, all of which sell specialist equipment and clothing. The high street also includes a tobacconist, a gift shop, a post office within the tourist office and a cash machine. It is worth noting there is no pharmacy in the village. If you need any medical supplies you will need to travel to either Courchevel Moriond or Courchevel (1850).
Events in Courchevel 1550
Once a week, normally on a Tuesday, there is a food and clothing market opposite the tourist office, where you can pick up lots of tasty local delicacies from cheese to cured meats to preserves. You can also get your hands on some cheap outfits.
Things to do in Courchevel 1550
In the winter it is easy to access the main ski areas and travel to other parts of the Three Valleys from Courchevel Village. It is linked to the main part of Courchevel (1850) by two lifts, a chair lift Tovets where you can connect to the Plantrey lift avoiding all the early morning queues at the main lift station in 1850, and the Grangettes Gondola which takes you to the main lift station in Courchevel, linking up to Verdons and Chenus. The gondola stays open throughout the evening until 00:30 so it couldn't be easier for visitors staying in Courchevel Village to explore the nightlife in Courchevel 1850. As there is covered parking under the Grangettes lift, the village is often where local families will base themselves when coming skiing for the day.
During the summer months the resort is a popular destination for the various outdoor activities on offer in the valley. The village has access to a number of walking routes. In the main part of Courchevel (1850) there are a few lifts open giving mountain bikers and walkers a-like access to several different trails on the mountain. Holidaymakers can also get involved in canyoning, archery, golf (nine-hole course), horse riding, cookery courses and kayaking. Plenty to keep everyone entertained!
Dining in Courchevel 1550
The heart of the resort is along one main street which includes several restaurants. Les Flocons is perfect for a delicious lunch on a terrace overlooking the slopes or an après-ski drink and La Cortona is a fantastic family restaurant that does amazing pizzas.
Nightlife in Courchevel 1550
During the evening there is a sports bar, Le Caterail, which regularly has live music and is popular with locals.
Chalets in Courchevel 1550
There is a great selection of chalets available in the village, some with spa facilities on-site, and the odd one with a home cinema too!
Apartments in Courchevel 1550
There is a good choice of apartments to be found here too, suiting all group sizes and catering needs.
Hotels in Courchevel 1550
There is a small selection of nice hotels to stay in Courchevel Village and not as blingy as the ones higher up in the resort!
Location