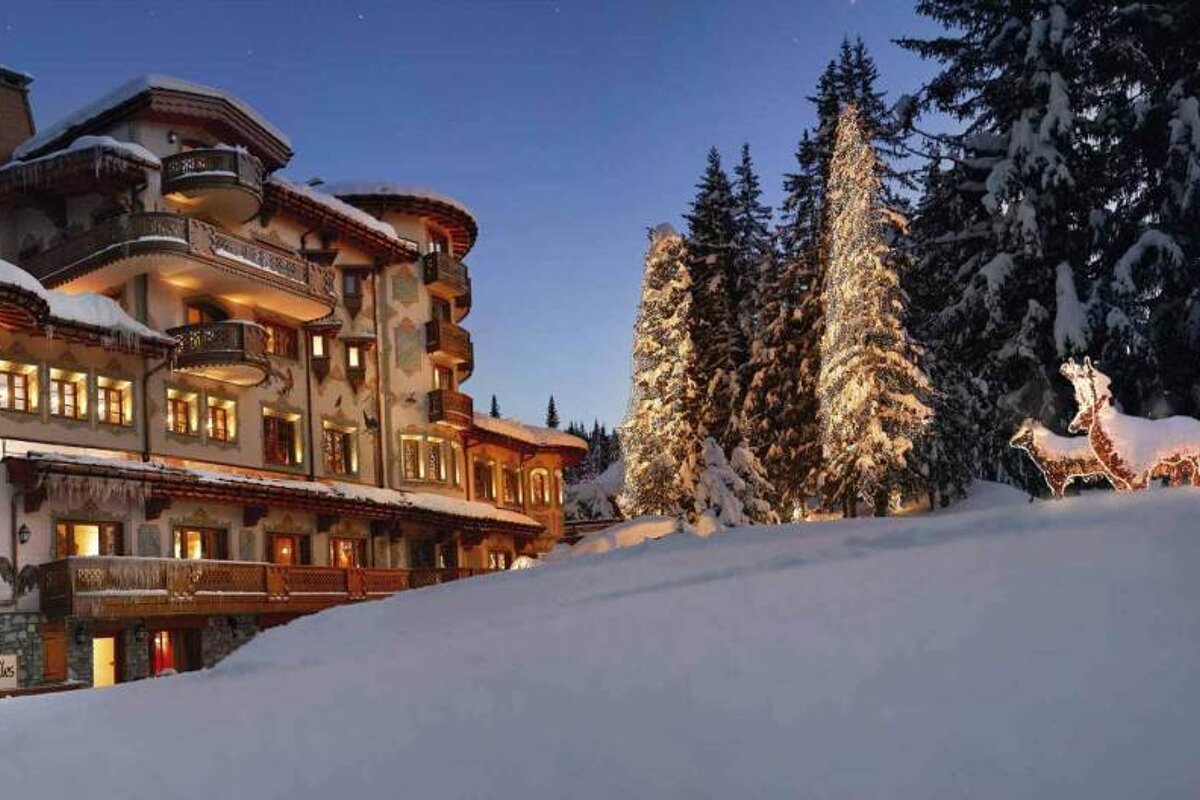 © Hotel de Charme Les Airelles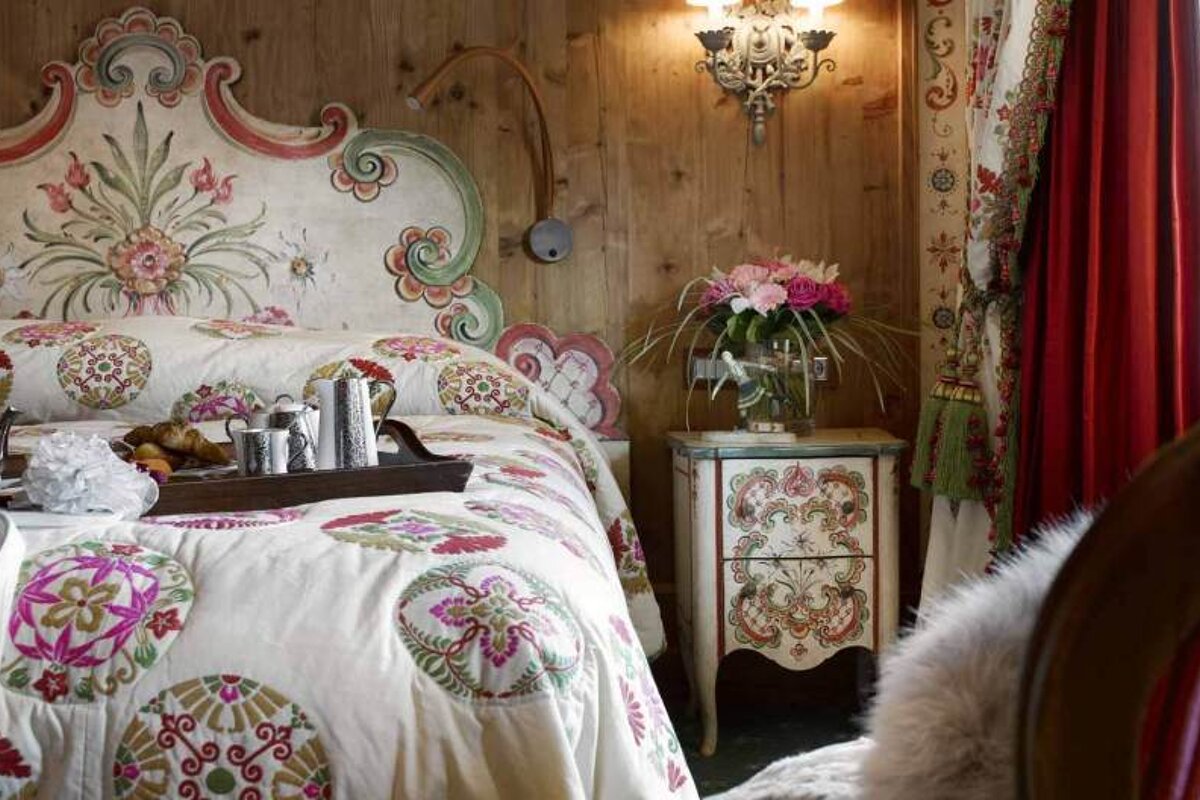 © Hotel de Charme Les Airelles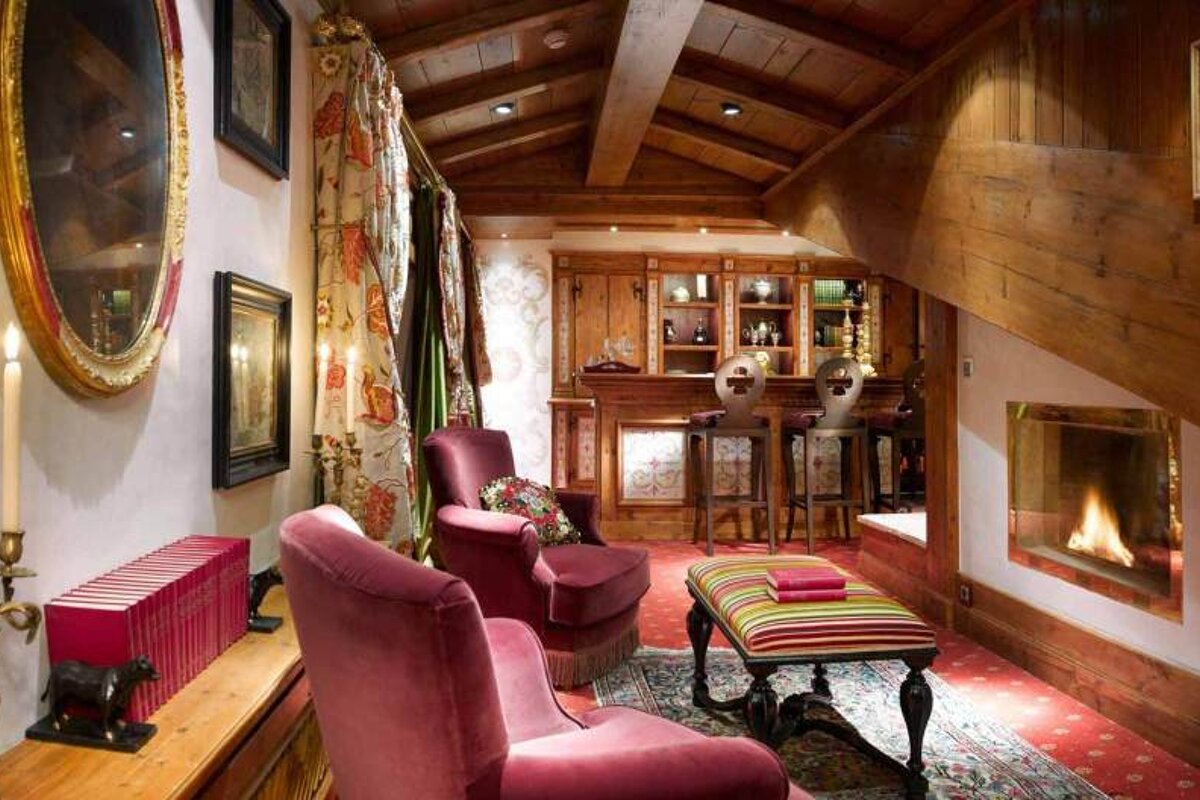 © Hotel de Charme Les Airelles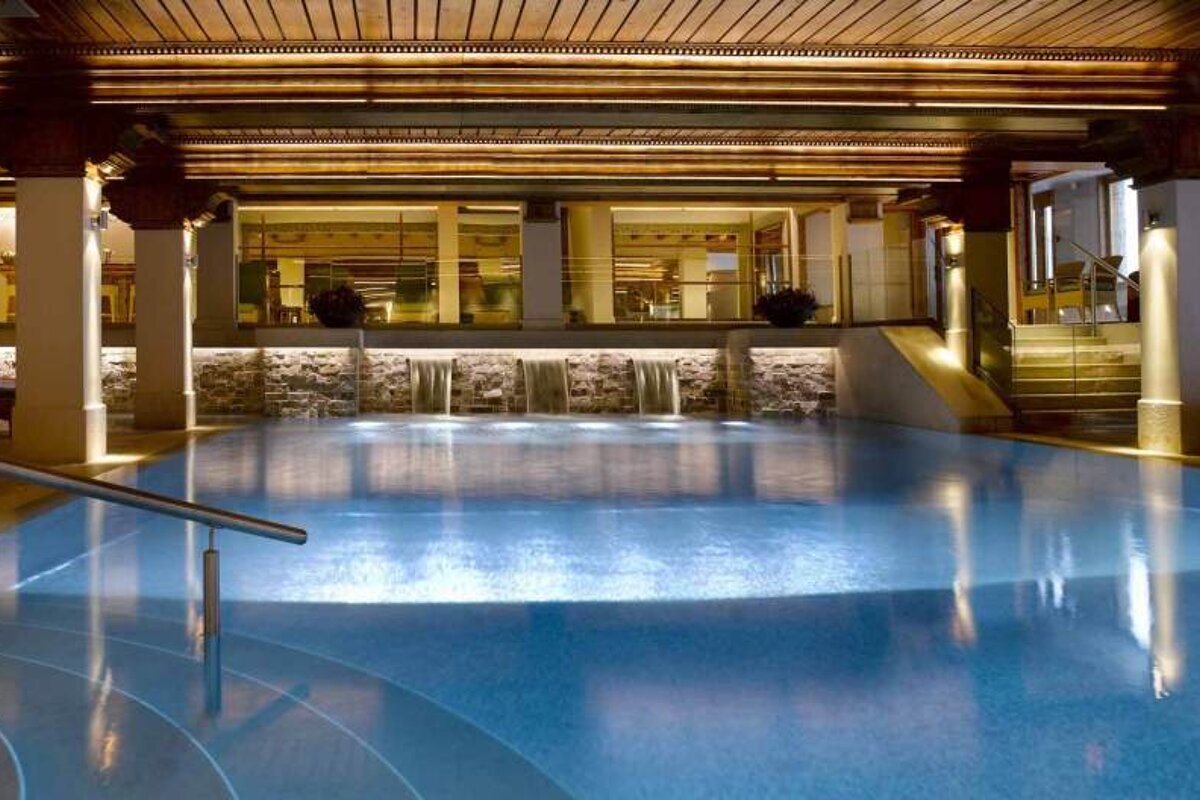 © Hotel de Charme Les Airelles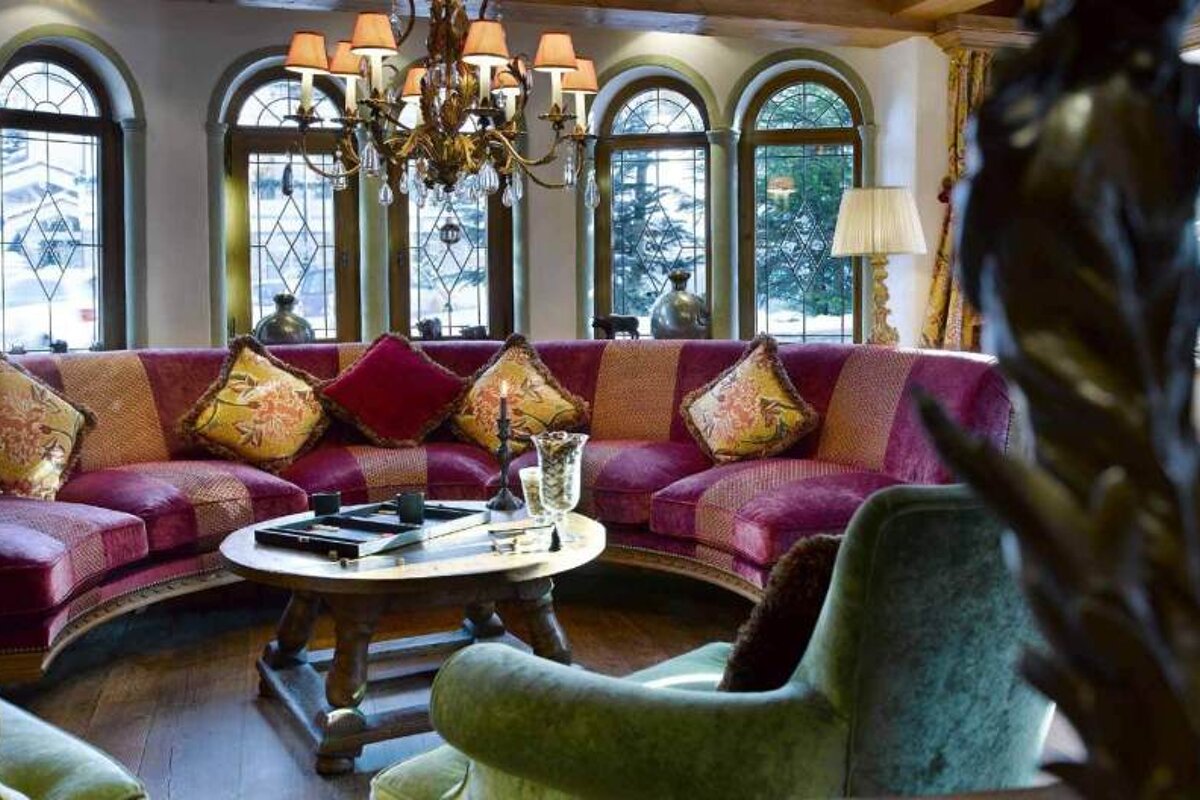 © Hotel de Charme Les Airelles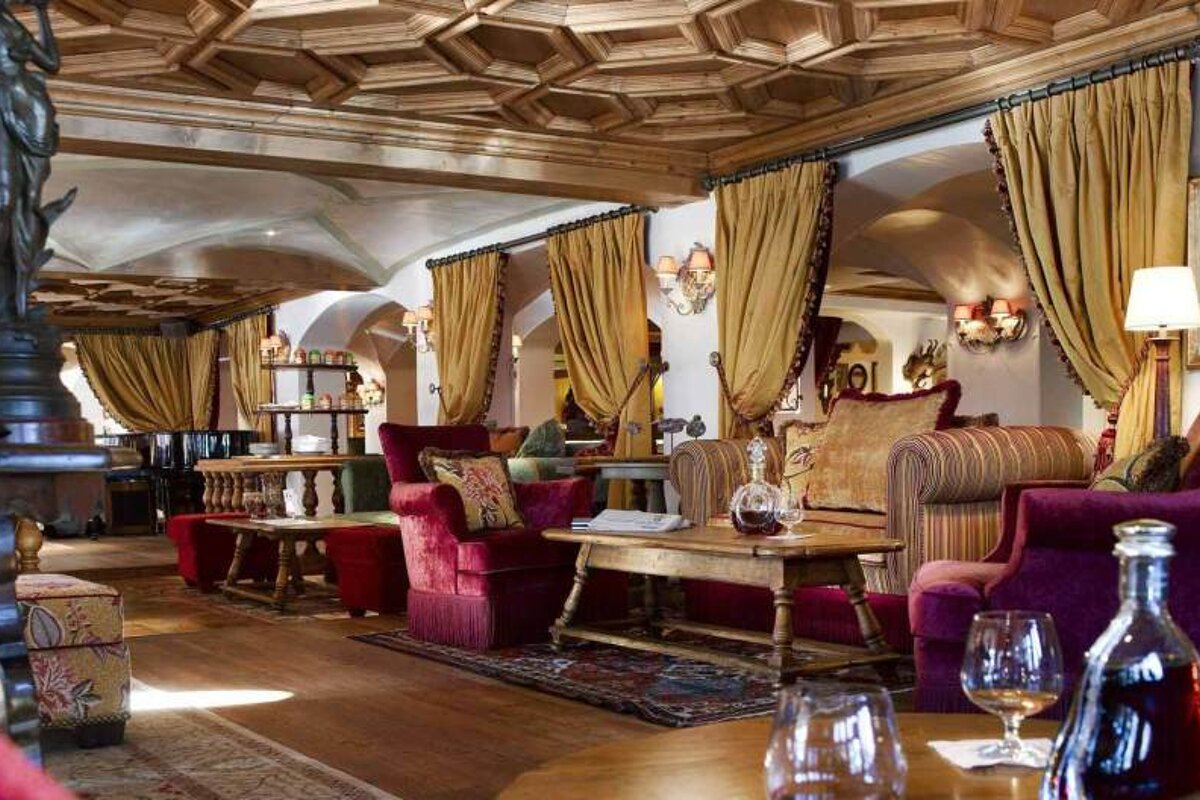 © Hotel de Charme Les Airelles
Les Airelles Hotel, Courchevel 1850
Sumptuous luxury hotel in Courchevel with a 'Palace' rating
Right on the slopes in a secluded area, this luxury mountain hotel provides all the comforts you could wish for right in the heart of one of the world's biggest ski areas, the three valleys.
The hotel has 37 rooms, 14 suites and an apartment available. They range from classic rooms to three-room suites with private access, fireplace and private hammam. All are chicly decorated with modern conveniences.
Located on the edge of the slopes, the hotel offers ski in/ski out facilities with a ski valet service. From mid-December to mid-March they also keep a private ice rink, as well as a Children's Kingdom for kids complete with a merry-go-round designed by Hermes.
Reviews
110 verified reviews by
Watch this
The Pool
The hotel has a spa, includes an indoor poor, gym, sauna and ice cave. Massage and beauty treatments by prestigious brand La Mer are also available.
The Bar
The bar at the hotel features a smoking room, and a string of cosy salons, on of them with a fireplace.
The Restaurant
There are various restaurants at this hotel. Chef Pierre Gagnaire's restaurant boasts 2 Michelin stars and delivers the ultimate fine dining experience.
Cala di Volpe is a gourmet Italian restaurant. For a more authentic local experience, there is the Coin Savoyard serving regional specialities. Finally, La Table du Jardin Alpin is a lavish buffet for guests, serving breakfast and lunch and boasting a magnificent terrace.
Visitor comments
"Absolutely look no further than Palace Les Airelles Courchevel, France. A fairytale castle in the heart of the most glamorous French ski resorts, Courchevel. The Hotel Les Airelles is undoubtedly one of the most beautiful alpine Hotels in the world. Henceforth it is among the 16 Palaces of France and figures on the primary list of the Leading Hotels of the World. It has direct access to the slopes of Les 3 Vallées, a perfect spa, a two-Michelin-starred restaurant, and rooms that truly feel like you've escaped to a fairy tale palace." - Trip Advisor
"This is a fantastic place, mixing traditional architecture and hi-tech equipment. Superb swimming pool, spa and outside terrace. A ski butler will help you reach the slopes and will greet you with a good coffee and a cake. The food is also gorgeous, it goes without saying. But above all, the staff is WONDERFUL: extremely friendly and highly professional at the same time, you reach here the very top of what can be offered in a palace. If you can afford, go there and nowhere else!!!!!" - Trip Advisor
"Without a doubt the best service of any hotel in the world! Words alone cannot describe how professional and personable the staff are at this hotel. It feels like going back in time to a by-gone era of hospitality." - Trip Advisor
Location