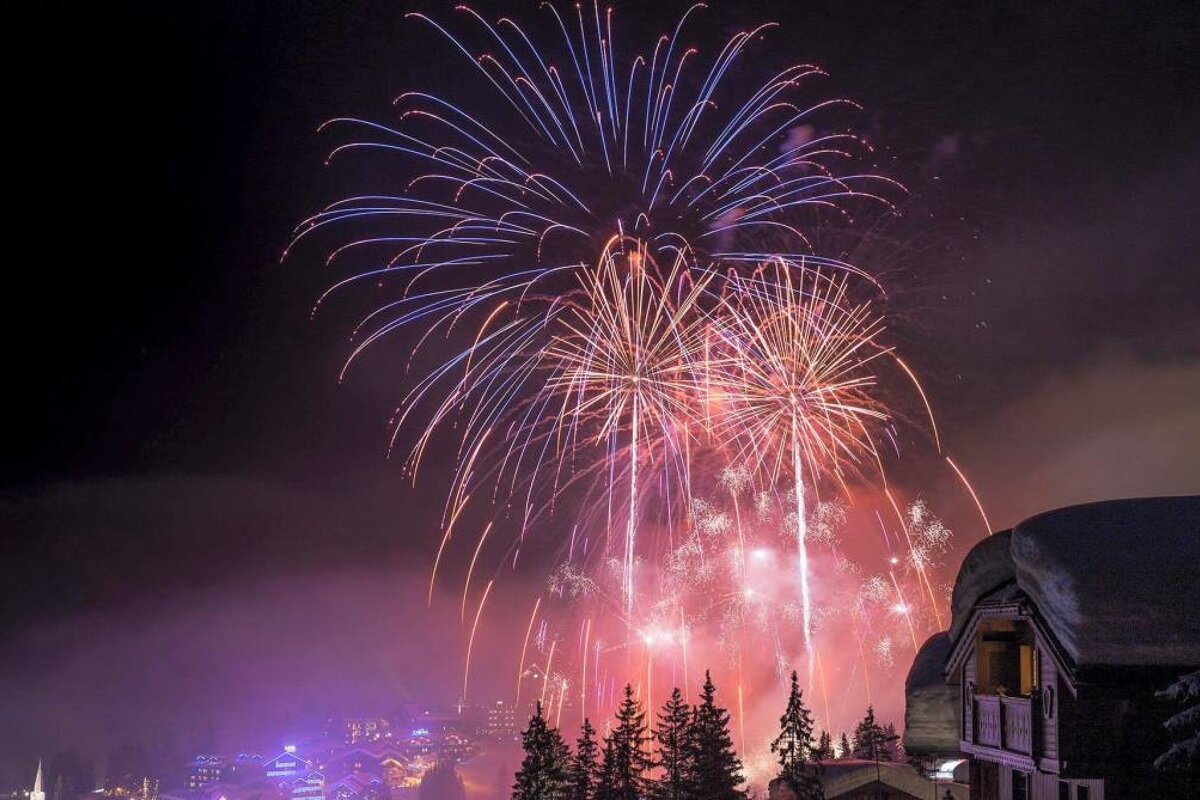 International Fireworks Festival, Courchevel
Explosive action in the skies of Courchevel
The annual International Festival of Pyrotechnic Art tours the villages of Courchevel during February and early March, and is a themed event.
Each year, over 8,000 spectators come and see pyrotechnic artists from around the world compete in one of the most beautiful shows of its kind. Each performance is judged on a variety of factors and the winner is announced at the end of the festival.
The entertainment starts from 19:00 The main firework show features a different team performing each evening. Indulge in a bit of mulled wine and marvel at some of the most astounding firework displays you will ever see.
The location and timings of each show varies slightly, so be sure to check with any of the Courchevel Resort Tourist Offices for the exact timings for your preferred performances.
Venue
Courchevel Village, Courchevel Moriond, Courchevel 1850 & Le Praz.
Location