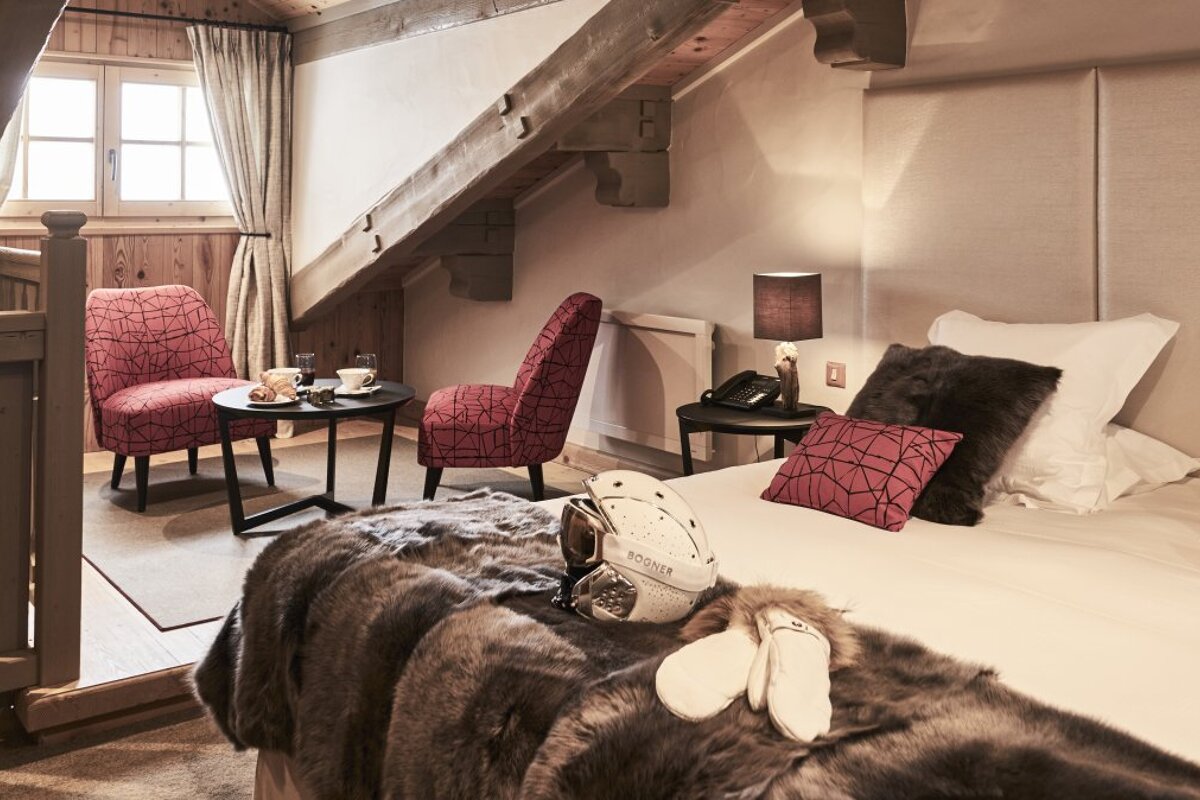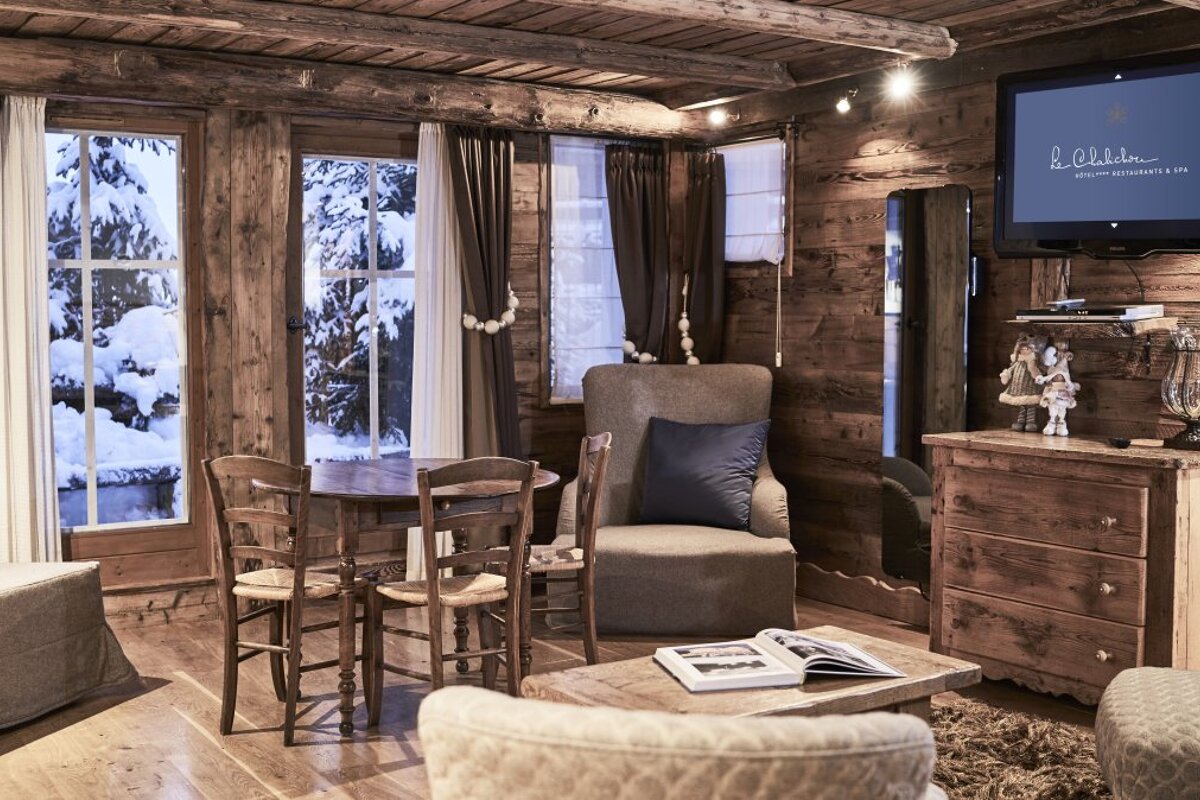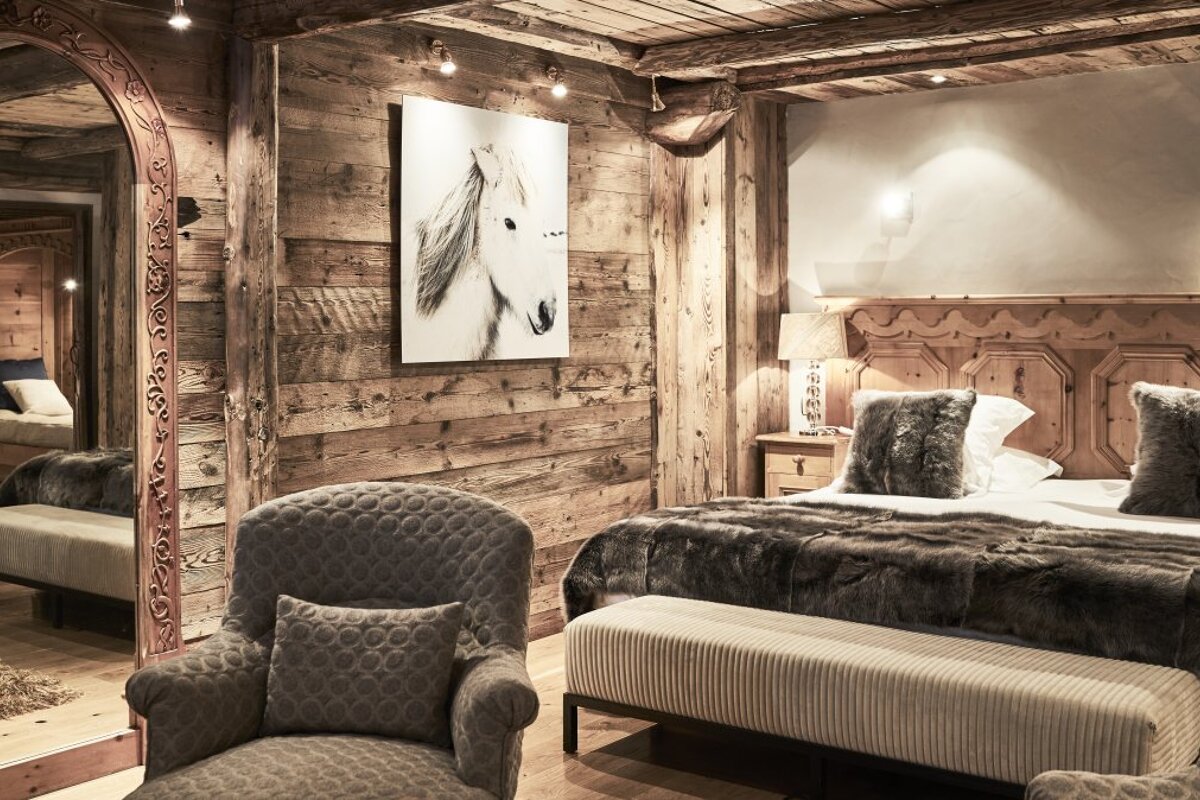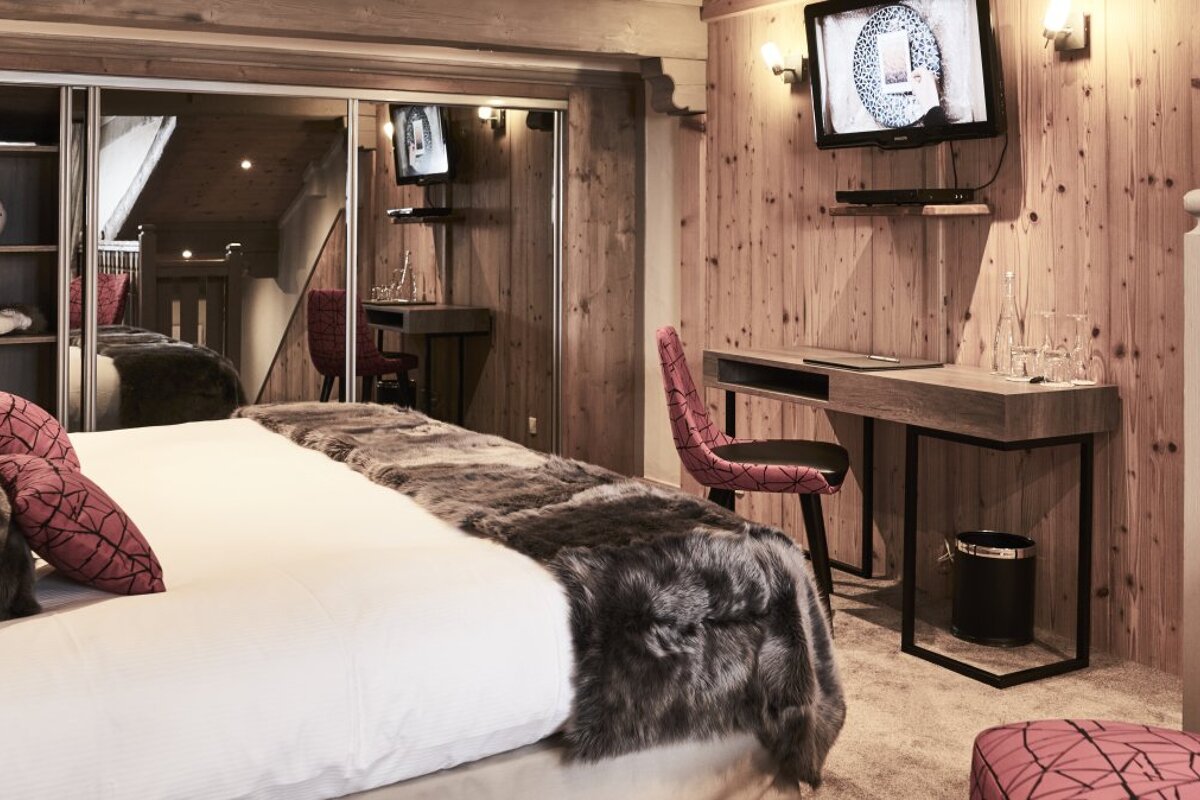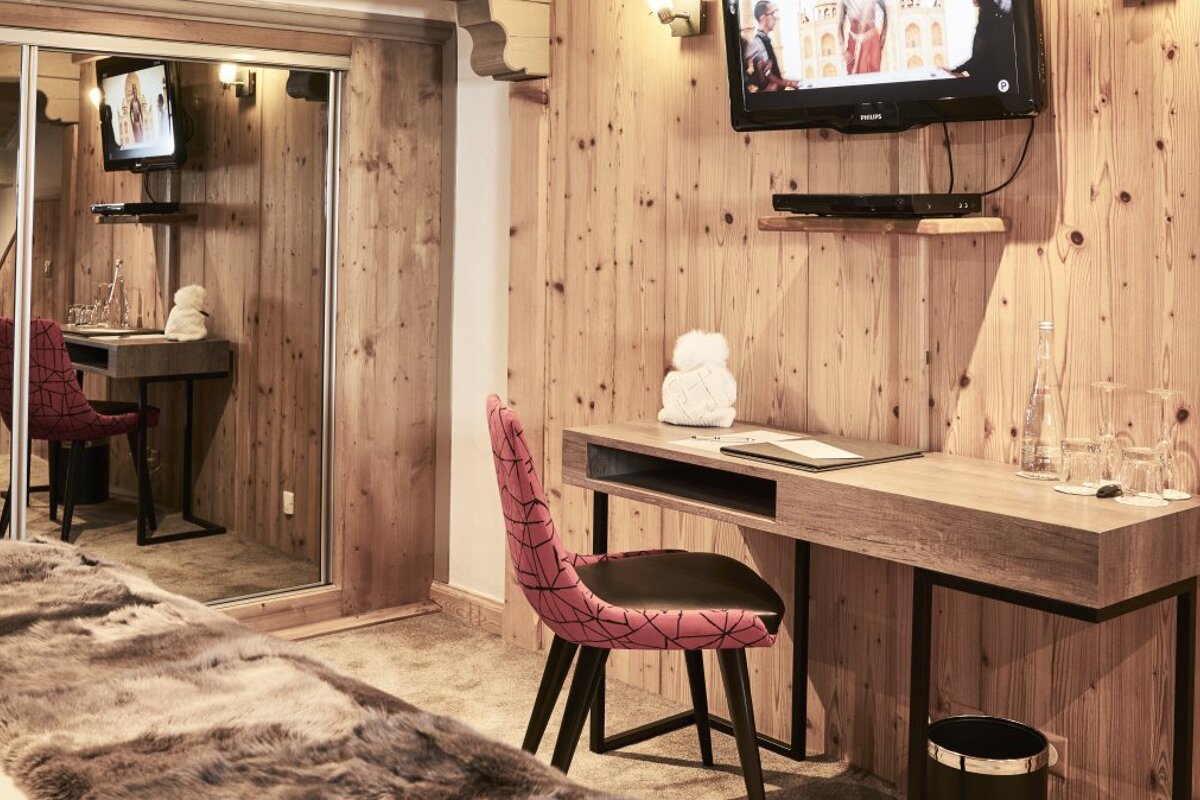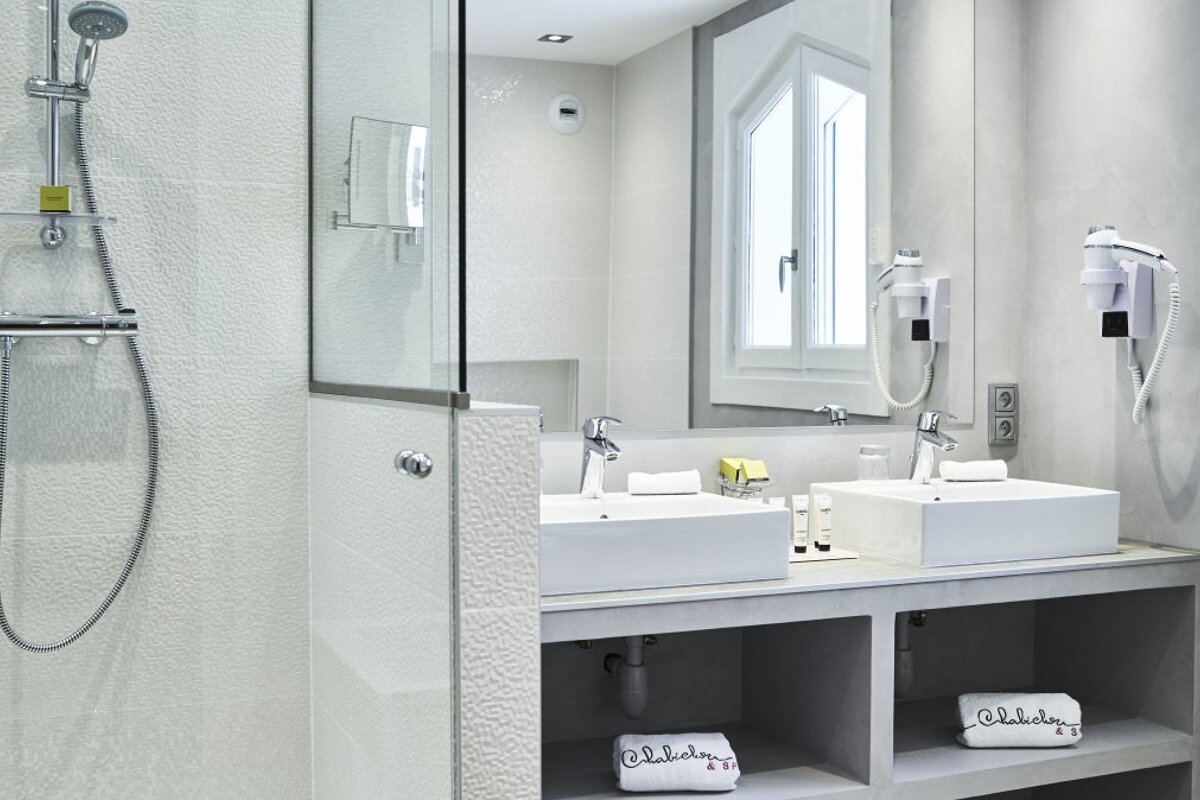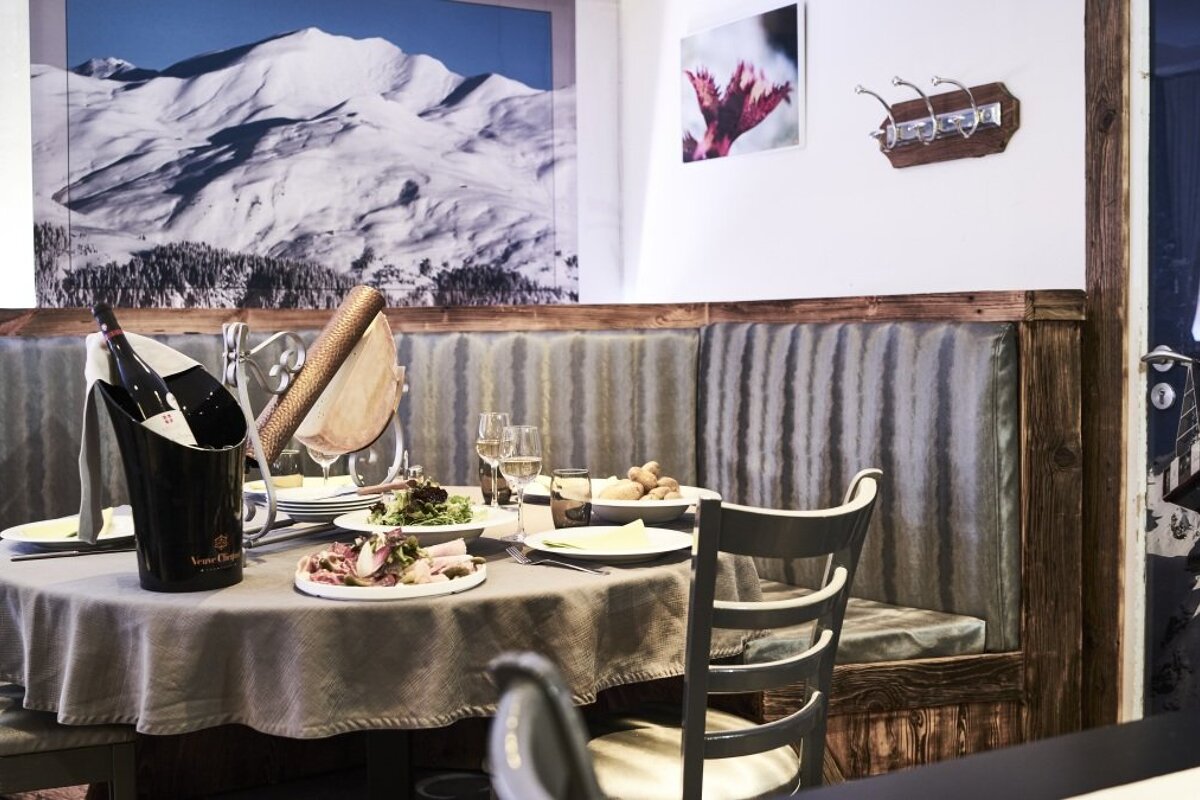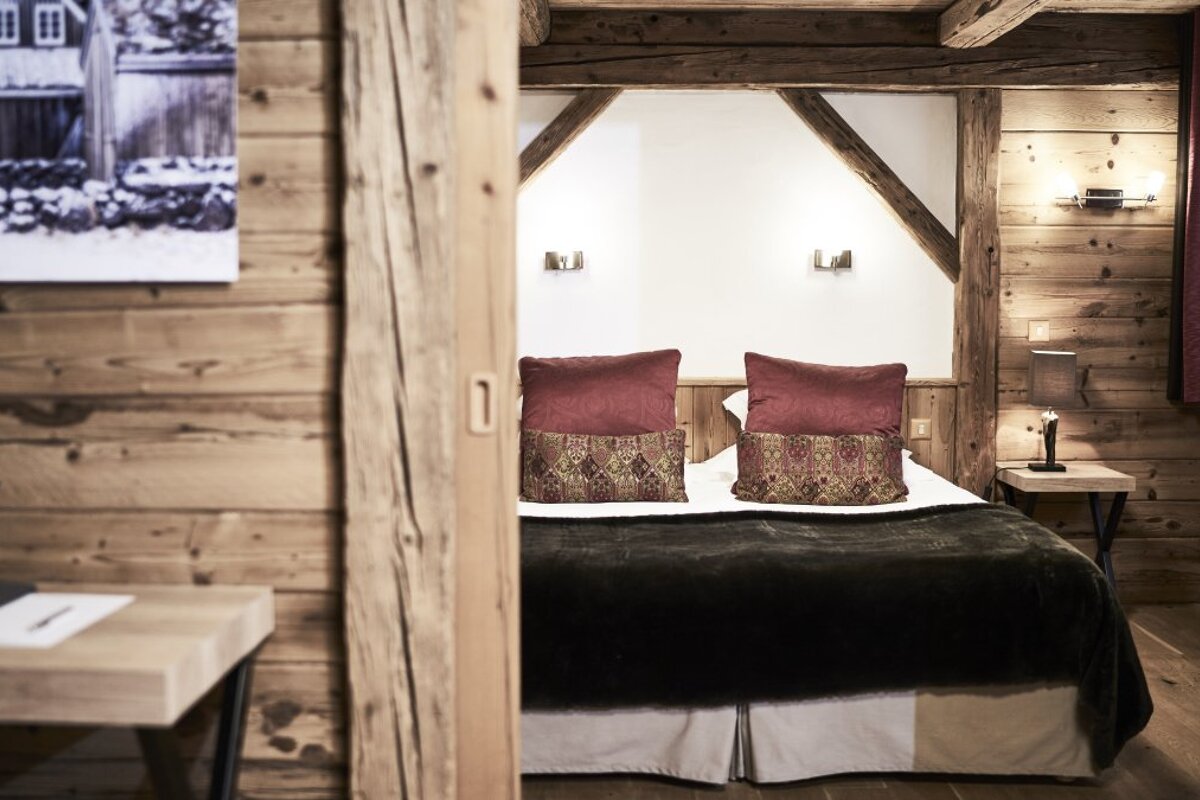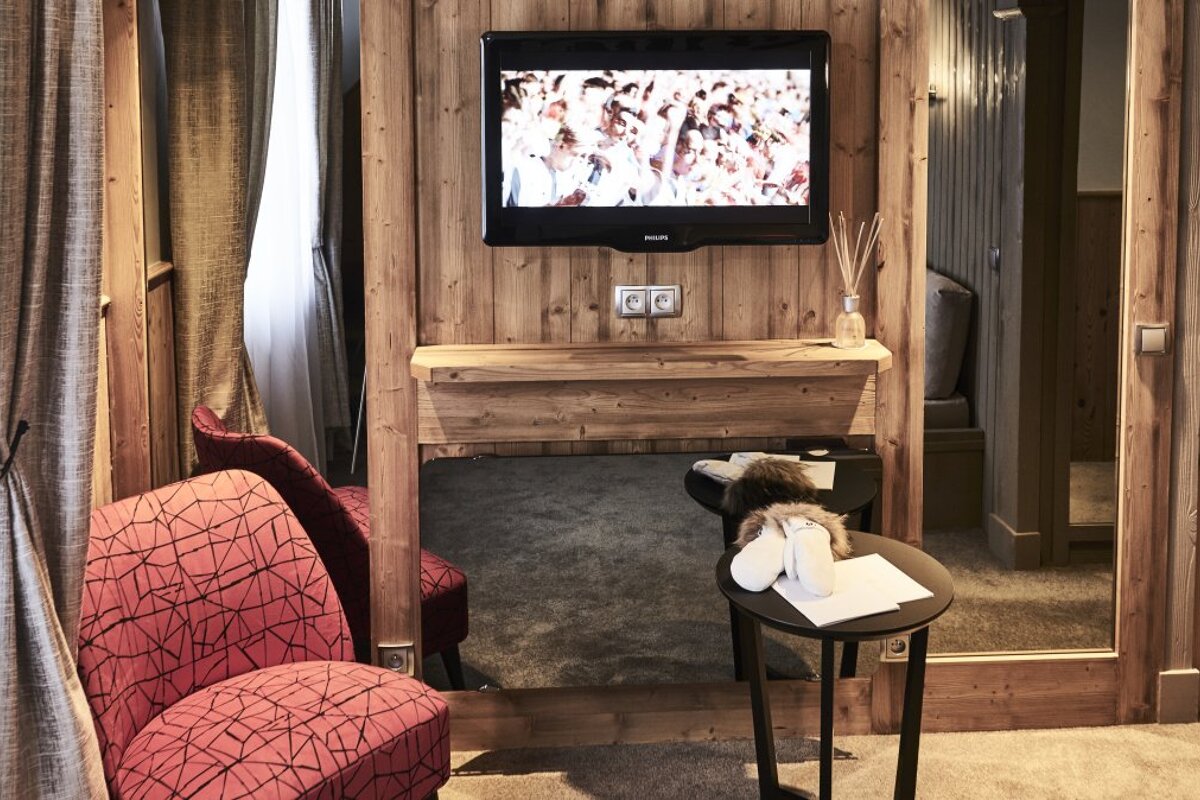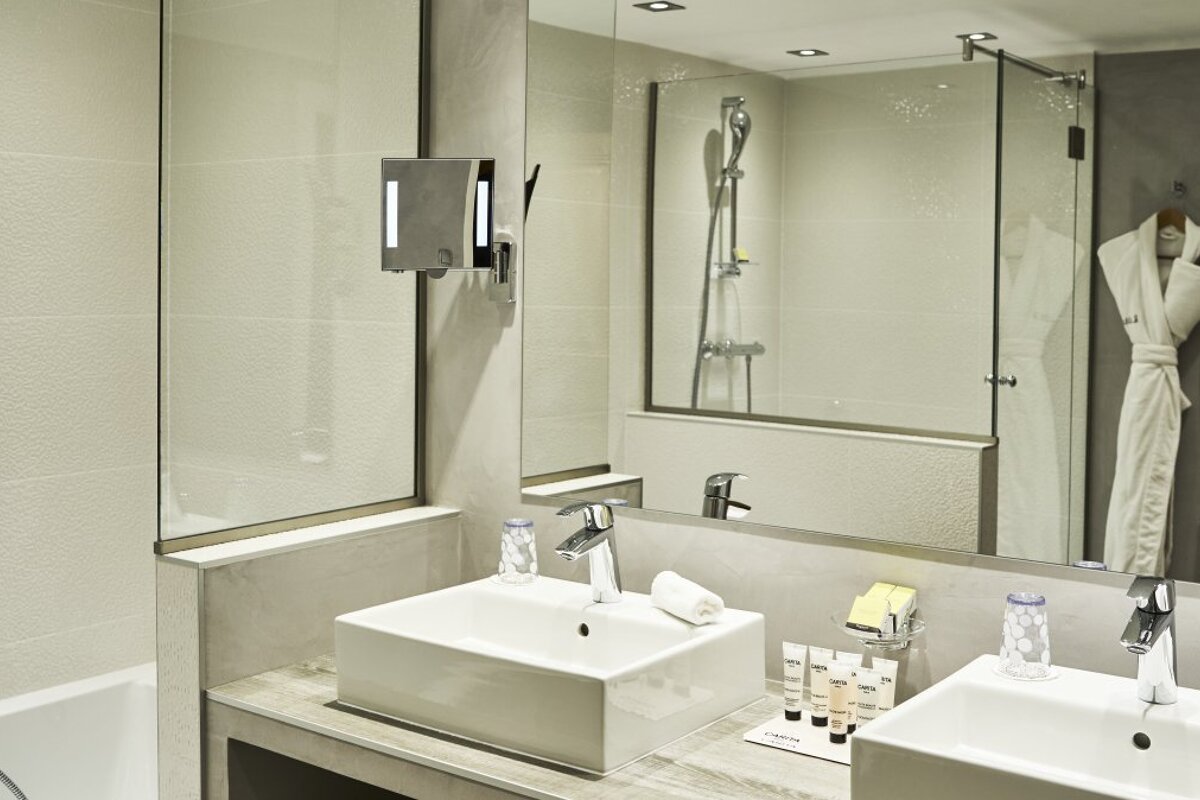 Chabichou Hotel & Spa, Courchevel 1850
Charming chalet-style hotel on the piste with an excellent restaurant
This is a family run hotel with all the rustic charm you could hope for in an Alpine hotel. Located in the centre of Courchevel 1850 and founded in 1963, this is one a great luxury hotel.
Located directly on the piste, they offer suites and bedrooms, including 65 m2 family suites with 2 separate bedrooms and living room. They all boast free WiFi, satellite TV, safe and mini-bar, with some having baby cots, mezzanine beds and terraces or balconies.
The hotel also features a ski shop, hair salon and a bakery and deli shop where you can buy Iberian hams, tapas, caviar, foie gras, smoked salmon, vegetable soups, organic bread, traditional pastries, confectionery, homemade jams and a varied choice of pre-prepared dishes to take away.
Reviews
121 verified reviews by
"Excellent"
Good to know
"Good restaurant service"
Watch this
The Pool
With several spa areas and many treatments on offer you can be sure to relax after a hard day on the ski slopes or perhaps taking a break from that family holiday for some peace and quiet. Opened in winter 2011, the Spa stands out as an architectural feat measuring 1100m2 underneath the ski slopes. A complex dedicated to wellness and fitness where the emphasis is on the multi-sensory experience. A project conceived and designed by the Hydro Concept company, open to guests and non-guests alike.
The Bar
The Chabi-Bar offers a warm atmosphere with a fireplace. They serve afternoon tea and snacks including pancakes, cakes, pastries and more.
The Restaurant
They have a 2 star Michelin restaurant by chefs Michel Rochedy and Stéphane Buron serving inventive, refined and generous cuisine prepared with fresh, natural produces. Cooking lessons are also available from the fantastic gastronomic Michelin Guide Starred restaurant, a must for food lovers!
Le Chabotté is a younger version of the gastronomic restaurant. This successful reinterpretation of gourmet bistro dining, open all year round, combines "grande cuisine" and affordable prices. With an estimated 300m² dining room and a 60m2 mezzanine, it is distinguished by its combination of traditional Savoyard and contemporary décor. Dishes to savour: cleverly reinterpreted Savoyard specialities, fish from the mountain lakes and desserts «like grandma used to make».
Visitor comments
"We have skied in Courchevel 4 of the past 6 seasons with all 4 stays at Chabichou. The other trips being to Aspen, staying at Little Nel (also fantastic). Chabichou is amazing and feels like home and the on mountain dining, skiing and shopping in town are unmatched by any resort. We have just booked our 5th stay at Chabichou for 2 weeks in January 2017. We can't wait to be back." - Trip Advisor
"I wanted a nice weekend to relax after some amazing mountain climbing and chose le Chabichou. What a great experience and stay! the staff is nice, genuine and warm. We checked in, unfortunately no one was at the door but the front desk staff offered to park the car. The front desk clerk gave us a tour of the whole hotel. We got into our room, it was just well appointed and very clean. Mini bar in the room, wifi, TV and room service is available. This hotel is great and I will go back." - Trip Advisor
"We were at this hotel for 6 days. Great service, great spa, great gastronomic restaurant and very friendly staff, especially in the ski room. Had a really nice holiday!! Would definately book again. The casual restaurant was great for the kids and the gastronomic restaurant is a must visit at least once during your stay. Pricey but excellent." - Trip Advisor
Location