Hot hotels in Courchevel for Winter
Find the perfect hotel to suit your needs in the Courchevel Valley
This resort has a wide range of hotel styles, from the ultra luxurious to the traditional.
You'll find plenty of choice when you start looking for a hotel in Courchevel but we've helped narrow down the list with a few of our favourites.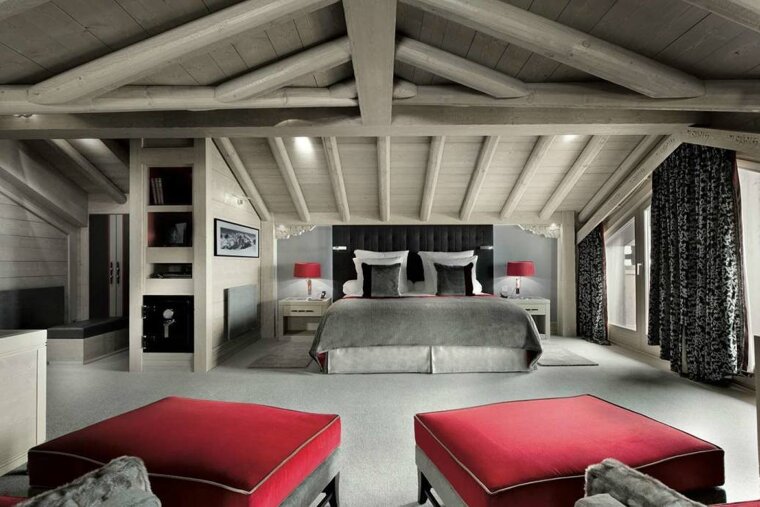 Luxury Hotels
A hotel in Courchevel is more than likely going to be a luxury hotel. In a country where 5-star is a rarity, Courchevel has more than a dozen establishments that hold this classification. Furthermore, there are now three hotels in Courchevel that hold 'Palace' status - Le Cheval Blanc, Le K2 Palace and Les Airelles - which distinguishes them from the rest of the 5-star pack. Of the many luxury hotels on offer in Courchevel itself, the Sivoliere Hotel situated in the forest on the western edge of the village is one which offers luxury without being too exclusive. Likewise, the ski-in / ski-out Manali Hotel in Courchevel Moriond is smart and welcoming and has a spa and pool that is open to the public.The most recent addition the new Les Neiges Hotel, a lush hotel with two fine restaurants lead by Michelin-starred chefs.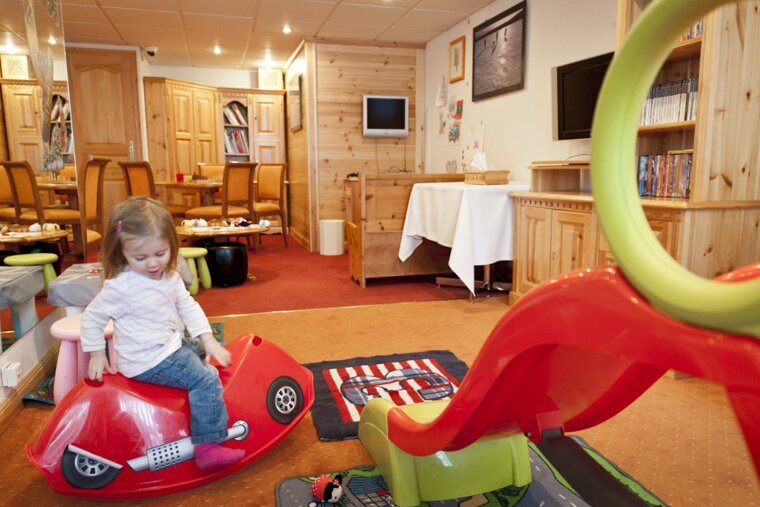 Family Friendly Hotels
You don't have to give up your dreams of a lavish holiday if you're travelling with your family. 4-star Les Sherpas Hotel in Courchevel is a great family hotel and boasts lots of family-specific features such as a games room, indoor swimming pool with spa, 'in-house' ski and sledge hire, and even free accommodation for children under 5 sharing a room with their parents. Boutique hotel Les Cimes Blanches is also a great choice when you're travelling with children. Located right next to the ski lifts and ski schools, it's the perfect base for a hassle-free skiing trip, and their interconnecting rooms and family suites make it more than suitable for large groups. They're even happy to organise babysitting and childcare for guests.
Hotels close to the pistes
You're never too far from the pistes in Courchevel with the local shuttle buses but some of the hotels have direct ski-in / ski-out access for a reasonable price. In Courchevel Village, 3-star Les Flocons hotel is situated near the Tovets chairlift and close to the pistes. You can ski right to its door and enjoy its relaxing sauna, tropical shower and steam room after a long day on the slopes. Also right on the pistes is Hotel de la Loze, a centrally located chalet-style B&B from which you can sample Courchevel's shops and infamous nightlife. Just metres away from the same Loze piste, you can find the Coq de Bruyere Chalet Hotel, a chic Alpine refuge offering half-board accommodation.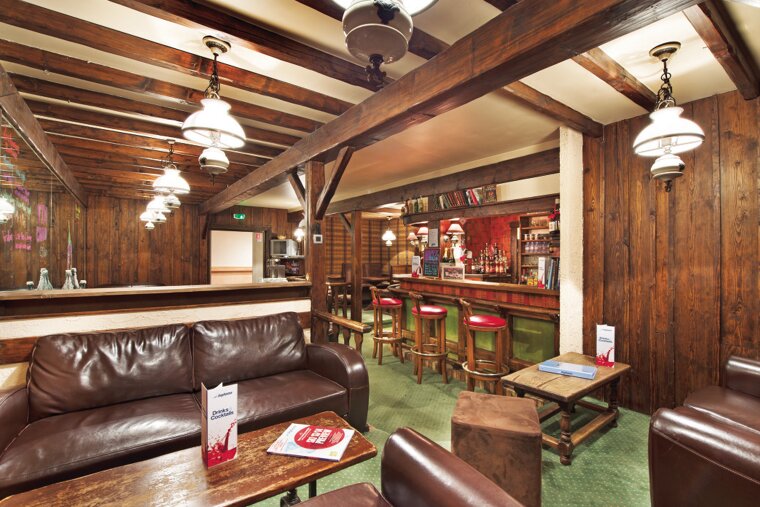 Affordable Hotels
Definitely not what it's known for but Courchevel does actually have some affordable accommodation. There is actually a 2-star hotel in Courchevel itself that definitely merits a mention. Les Anemones Chalet Hotel is in the centre of Courchevel 1850, just 30 metres away from La Croisette and all its fast ski lifts up the resort.
More inspiration...
Once you've found your perfect hotel, don't forget to check out the suggestions below for all the other things you'll need to finish booking your perfect trip to Courchevel!