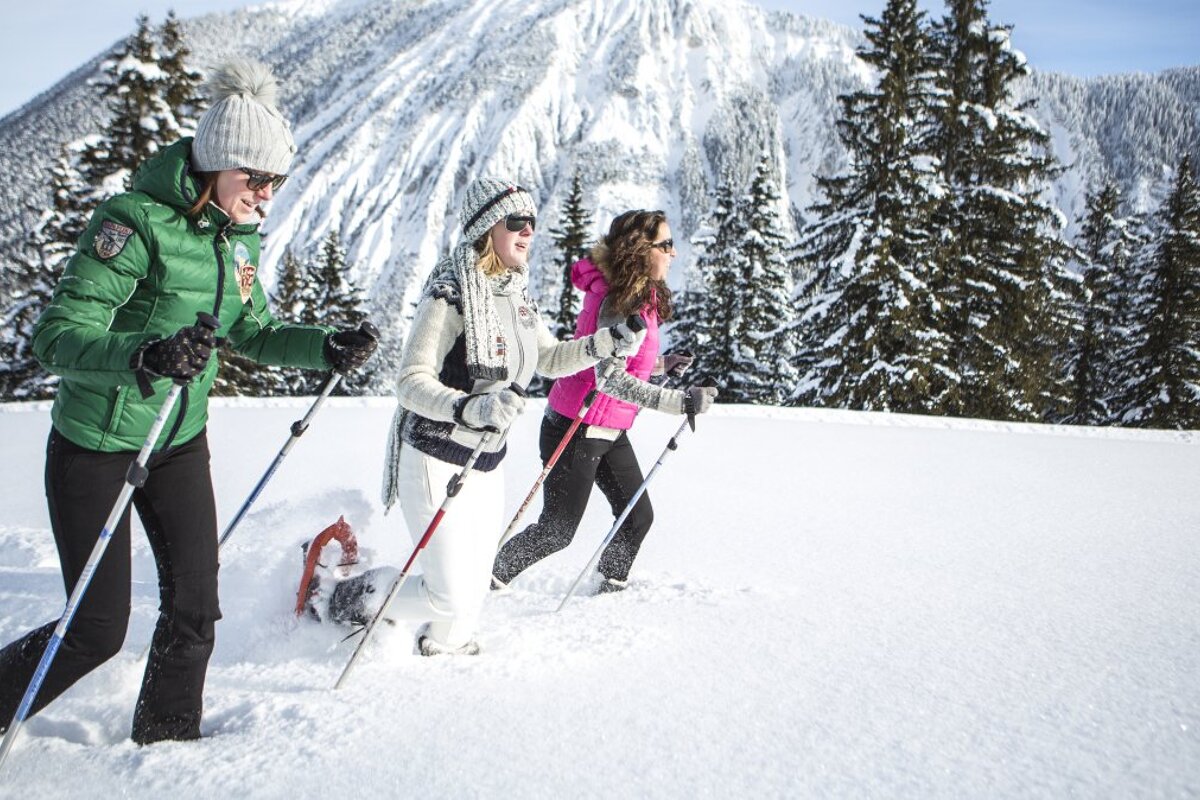 Weekend breaks in Courchevel
How to get the most out of two days in Courchevel
If you can't manage to squeeze in a full week skiing, then Courchevel is the perfect resort to spend 48 hours. There is a plethora of Michelin-starred restaurants, luxury accommodation and spas that can entertain you for hours.
Don't forget about the incredible skiing too which is very accessible for a weekend. All skiers should experience the immaculate pistes of Courchevel at least once in their lifetime and even non-skiers can enjoy the beauty of the mountains and the resort's luxury offerings.
Friday evening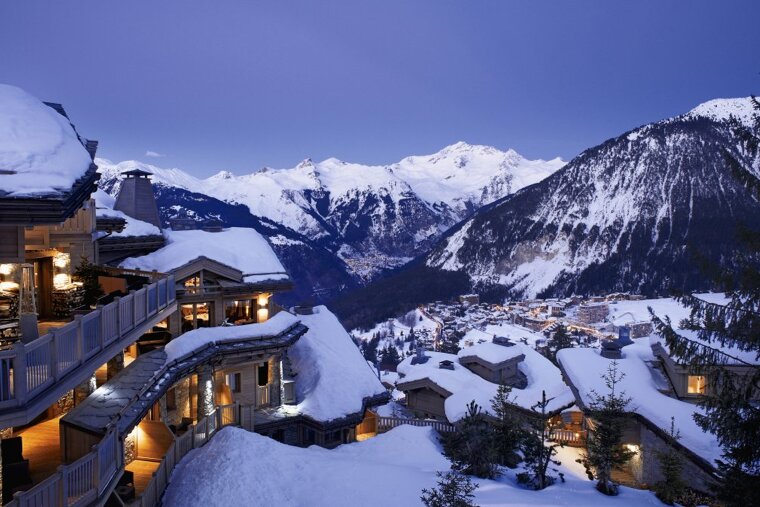 As you arrive into Courchevel 1850, you will be greeted by festive lights donning the snow-capped trees in the village and the buzz of holidaymakers and locals enjoying what the resort has to offer. There are many hotels and chalets to stay in around Courchevel, whether it be a 5* luxury hotels or a swanky catered chalet you are truly spoiled for choice when making a decision on where to stay.
Once you've checked into your chosen accommodation, take time to stretch your legs and walk around the village doing a spot of window shopping at designer boutiques like Chanel, Dior and Moncler.
Stepping into one of the many cosy bars is the perfect way to sample some local wines and enjoy the unique feel of being in a ski resort. You can take the free ski bus to Courchevel Le Praz and head to Cave de Lys. This is a beautiful wine cellar where you can enjoy a few glasses of local Savoie then head to Le Bistrot du Praz for a romantic evening meal. This formal yet unpretentious restaurant serves up fantastic French cuisine.
The frequent free ski bus can return you to Courchevel, where you then get a restful night sleep ready for skiing in the morning.
Saturday morning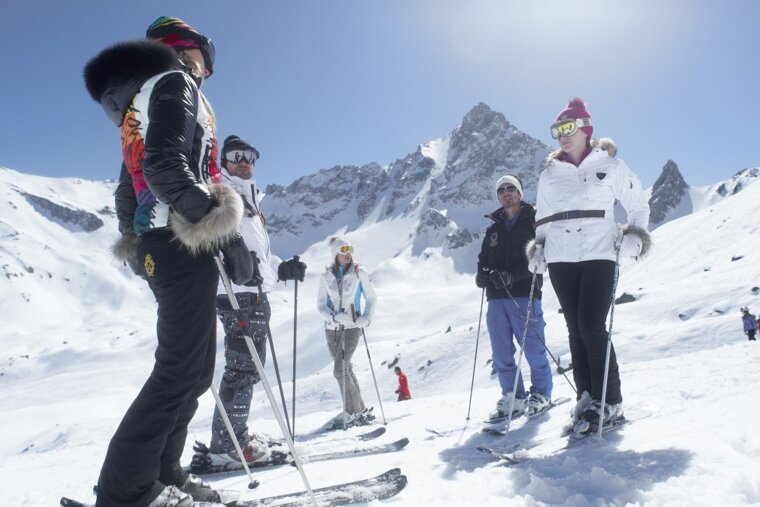 To make the most of a full day skiing in Courchevel, it really is worth hiring a ski guide to show you around the best slopes and the most popular mountain restaurants.
As you only have two days skiing, they can plan a route for you so you don't have to keep stopping to check the piste map and decide which way to go. A ski guide knows where all the best snow is and if you are keen for a bit of off-piste, they can show you the best routes.
If you decide to go independently, enjoy some of the nice blues around Biolley and Pralong then head to the top of Saulire to head down Creux, one the best blues in the valley.
Saturday afternoon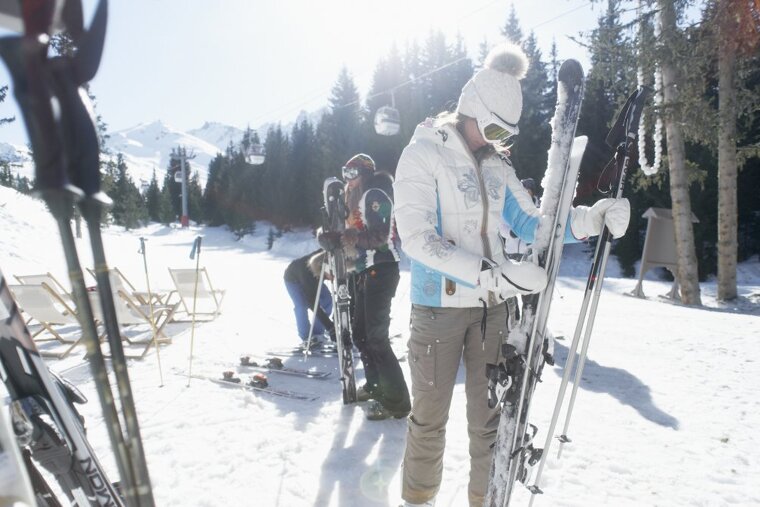 After a full morning exploring the slopes, the best way to refuel is to stop off at one of the many amazing mountain restaurants in Courchevel. They range from high-end fine dining, like Le Cap Horn near the Altiport or more rustic like Soucoupe, which serves up Savoyard specialities and meats cooked on an open fireplace.
The rest of the afternoon can be spent enjoying the pistes and having a relaxing ski after a delicious meal. The slopes are often incredibly quiet on a Saturday as most holiday operators have their changeover days on this day so enjoy having the mountain all to yourself.
Saturday evening
If you haven't chosen to stay in catered accommodation then you are extremely lucky with your choice of restaurants. You can sample different cuisines from around the world. From sushi to Thai, to the most modern French cuisine to traditional Savoyard dishes, there is so much to choose from.
There are 110 restaurants in this swish ski station and no fewer than eight of them have Michelin stars. That's a higher concentration of quality restaurants than you'll find in most cities.
Sunday morning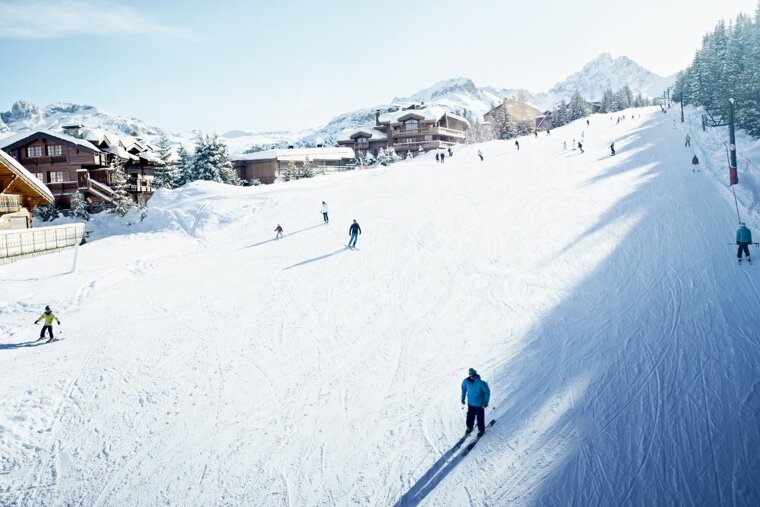 After exploring much of the main Courchevel valley on Saturday, why not ski over to Courchevel Moriond and visit the most western point of the Three Valleys.
The red piste Chapelets is an excellent run surrounded by forest that takes you far away from the hustle and bustle of Courchevel. There are fantastic cruisy blue ski runs that take all the way into the centre of Moriond where there are plenty of eateries to choose from for lunch. L'Arc en Ciel is a particular favourite amongst locals serving up some of the best homemade pizzas in the valley.
Sunday afternoon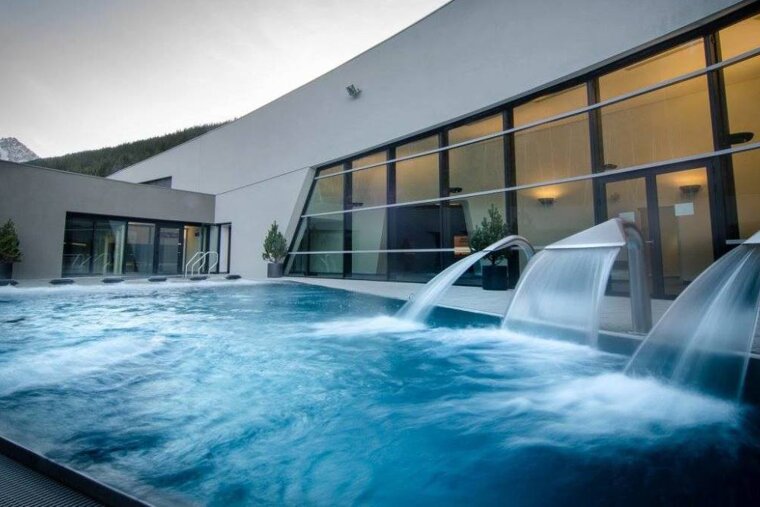 After two days of skiing, your legs are surely going to be feeling a bit tired so a good place to end your trip to Courchevel is a dip in the warming pools at Aquamotion swimming complex. Located in between Courchevel Moriond and Courchevel Village, it offers a more reasonably priced spa experience. It has a heated indoor and outdoor leisure pool, salt bath grotto, steam rooms, three different saunas, a quiet room, jacuzzis and an ice-cold dipping pool. There is also massage therapy and beauty treatment rooms where you can pamper your body at an additional cost. It costs around €35 for a three-hour pass into the Aquawellness area with access to the swimming pools and Aqualudique fun area.
A weekend in Courchevel is an ideal way to enjoy some ski time whilst also making the most of what else it has to offer. This is just an example itinerary of how to plan your weekend, yet there is still so much more to Courchevel, just check out our 'things to do' section for plenty of other activities to keep you busy.
Location
Courchevel 1850, Courchevel