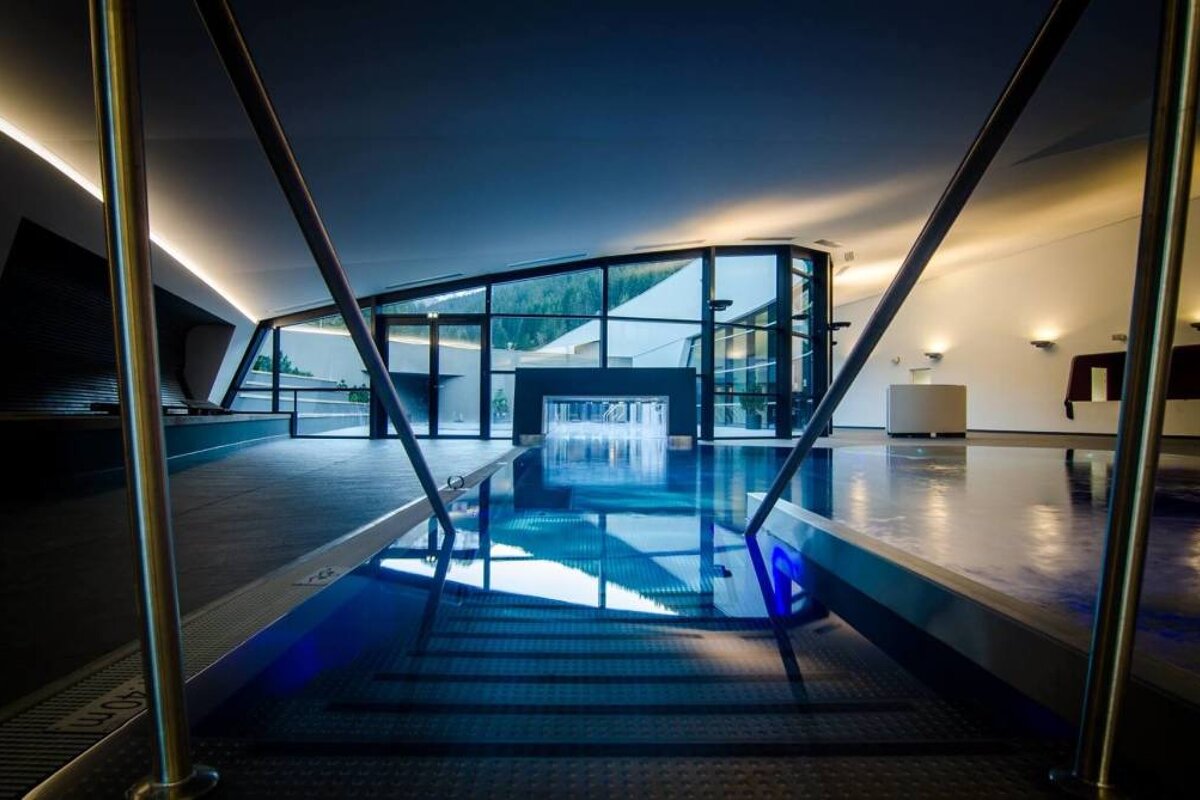 Non-skier things to do in Courchevel
Can't ski, won't ski? It's not all downhill you know
Courchevel is a great place to ski, but there are many activities to suit non-skiers of all ages.
When your family and friends want to go skiing, but it really isn't your cup of tea, don't panic. You don't have to ski or snowboard to enjoy a memorable holiday in a ski resort.
Here are some great ideas for you:
Buy a pedestrian pass and jump on a lift
Go to après-ski along with everyone else
Ride a skidoo, horse drawn sleigh or huskies
Book a tandem flight
Go snowshoeing or ski-touring
Go to the sports centre
Visit a spa for some relaxation
Book a restaurant for lunch
See a film or hit the shops
Learn nordic skiing - you might just like it!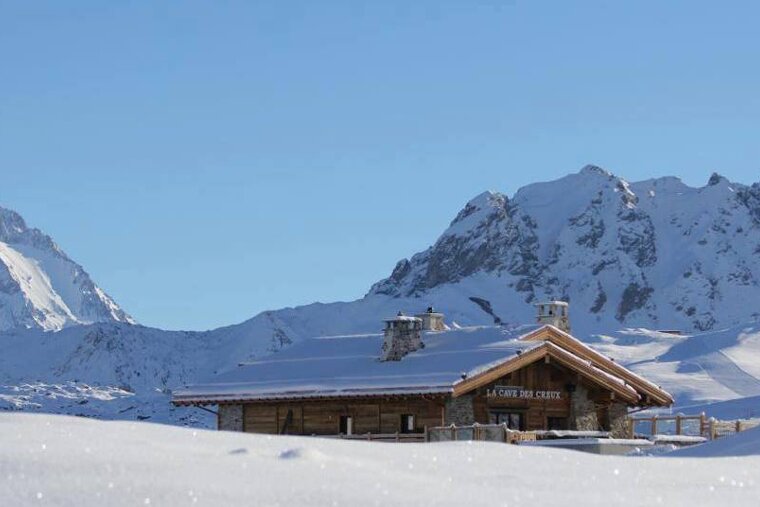 Snow fun without the skis
Buy a pedestrian pass
Enjoy the mountains as a non-skier by buying a pedestrian lift pass. It provides access to gondolas and lifts all over the Three Valleys, accessing winter walking trails and many mountain restaurants. Often the mountain restaurants can be reached on foot by ski lift, so it's entirely possible to meet up with your family and friends for some fine dining.
There are plenty of brilliant hiking trails around the valley ranging from easy to difficult. The best way to find these footpaths is to pop by the Tourist Office and ask for the local walking maps. You can walk on the pistes too but just be mindful that you keep to one side and avoid the skiers. One of the most popular walking trails is to Lac de La Rosiere starting from Moriond Belvedere Hotel. The start is easily accessible via bus or foot from Moriond centre. Once you reach Belvedere, there is plenty of signage pointing you down to the lake. Lift employees will help you on and off the lifts and slow them down for you.
Après-ski with everyone else
You don't have to ski to enjoy "après-ski". Meet up with the rest of your group in a local bar and share stories from your day over a beer. Going to party at Folie Douce Meribel-Courchevel is a great way to spend the afternoon watching the amazing cabaret then dance to the live, dynamic house band. You can easily access Folie Douce with a pedestrian pass from Courchevel and the MC will tell you what time you need to leave to catch the last gondola. Or head to the local ice skating rink for a fun evening set beneath the snow-clad Alps. Located in the centre this is another fun activity you don't need skis for.
Alternatively, grab a sled and head to the designated sledging zone. The luge tracks located in Moriond and Courchevel are not for the faint hearted and are a really fun way to enjoy the snow and the mountains. For the Moriond luge you need to start at the top of the Ariondaz gondola where you can hire the luges and pay per go on the dedicated 2km sledging run, complete with 300m of vertical and an average incline of 15%. Floodlit from start to finish, evening sledging with your friends and family is a great après activity. You can rent luges at sport shops in Courchevel Village and the luge track is free. Just watch out for skiers.
Drive a dog sled, skidoo or segway
Whether on a sledge pulled by huskies, riding your own skidoo, or whizzing across the ice on a segway, there is an excursion choice to suit all levels of adrenaline. You can opt to be the 'musher' of your own huskies, or take the less physical option and sit in the sled whilst the guide and dogs do all the work. It's very popular so we recommend you book in advance.
To try your skills at the controls of a skidoo, there are specific circuits for snowmobiles as well as organised tours you can join, even heading out onto the trails after dark to have dinner at one of the mountain restaurants. Remember to bring or borrow some goggles for this one.
Or if you fancy testing your driving skills, book onto a segway session. You can scoot around the centre of town, or head off the beaten track in an organised tour with a guide.
Book a tandem flight
Take to the skies for a bird's eye view of the mountains with a tandem paragliding flight, or book yourself onto a helicopter tour.
Snowshoeing and ski-touring
You can really get away from it all and disappear into nature on some snowshoes (raquettes). Either grab a snowshoe map from the tourist office and head out alone, or if you prefer a guided snowshoe walk, you can easily book a snowshoe excursion with an activity company to see a side of the mountains that most skiers will never see. Full-day, half-day and night-time options are available to take you into the heart of the mountains – from the highest peaks to the wildest valleys. Equipment and transport are usually included, check when you book.
If you've decided the days of skiing up the mountain all-day, every-day, are well behind you, those with previous skiing / snowboarding experience could try ski touring. Hire a guide and pull on some skins for an adventure away from the madding crowd.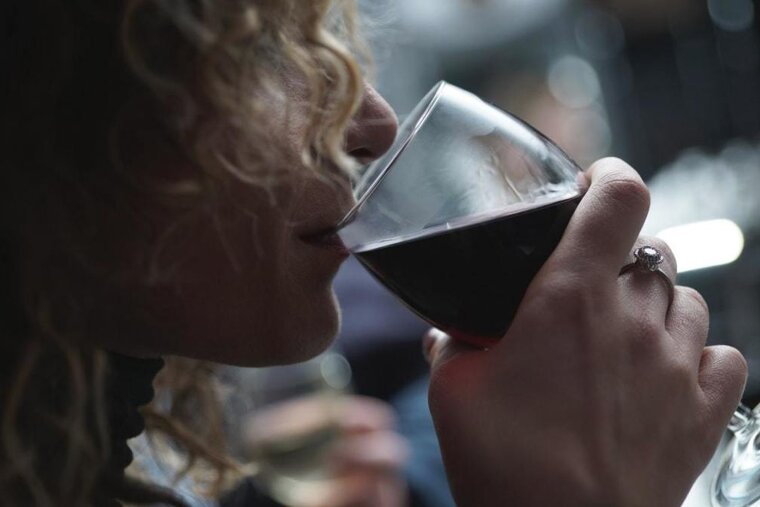 Not just a ski resort
Courchevel is so much more than a ski resort. In fact, you can really have a great time here without setting foot on a lift.
Go for a swim
Aquamotion is still one of the major non-skiing attractions. You can bathe in 34°C waters both indoors and outdoors, relax in the hammam, saunas or jacuzzi. It isn't any old swimming baths, the centre has water slides, wild rivers and a wave surf zone. Nestled between Courchevel Village and Moriond, it can be accessed by a free bus that runs from La Tania, Le Praz, Courchevel Village, Courchevel Moriond and Courchevel every hour and it drops you off right outside. So don't forget to pack your gym kit and a swimsuit (speedo-style only boys).
Book a treatment at the spa
Or if all of that sounds far too active and you really just want to pamper yourself and read your book, or stare at the view, there are numerous spas and treatment rooms you can enjoy. Many hotels have some of the most exclusive luxury spas in France, which are open to non-hotel guests offering saltwater caves, chocolate massage, saunas, outdoor hot tubs, infinity pools and treatments using salt rock extracted from a glacier; you name it, Courchevel has it.
Book a table
Courchevel is the ski resort with the most Michelin starred restaurants, so if you are one for fine dining experiences then this is one of the best places to be. Also you must try some traditional Savoyard fare. Each of the resorts has at least one, or more, fantastic restaurants where you can sample raclette, fondue, tartiflette or pierrade (meat cooked on hot rocks). It can be a heavy, cheese experience so make sure you aid digestion with a bit of French white wine as the locals do.
If you're partial to a good French wine then Courchevel has many establishments ready to take you on a wine journey of France, including some of the top local Savoyard wines, offering a warm and inviting atmosphere in which you can sit at a table, buy a bottle and enjoy.
Take in a movie, or simply shop 'til you drop
Drop into the local cinema, grab a box of popcorn and catch up on the latest releases - look for VOST or VO (version originale) for English language films.
Le Forum in Courchevel 1850 is a shopping mall, as well as containing an arcade, indoor climbing wall, bowling alley and ice skating rink all under one roof. It's the best place to buy some souvenirs or some of the latest ski gear. You can also grab some lunch in one of its many eateries. It offers a variety of services and will easily keep you entertained for an afternoon.
Skiing, but not skiing
Nordic skiing
Still looking for something to occupy your time? There's always cross-country skiing to try. An extremely popular mountain sport, known as 'ski de fond' in France, there are 67km of perfectly groomed cross-country tracks in Courchevel, with looping trails providing an array of terrain. You can hire the lightweight boots, poles and skis fairly cheaply in resort and book a lesson from most ski schools. You can find your way around with the cross country skiing maps.
More inspiration...
As you can see there is more than enough to keep you occupied here during a no-ski skiing holiday. So unpack all those books you planned on reading, you simply won't have time.