Flying around the Courchevel Moriond Racing Luge
The luge track in Moriond is great fun!
About
Courchevel Moriond Racing is the luge track which is a whopping 3km in length and has an impressive 450m of descent into the village of Courchevel Moriond. Discover the ultimate toboggan run that travels under the brand new Ariondaz gondola zooming through tunnels, zipping over bridges and flying around the bends of the insane racecourse.
The activity is suitable for fit and able adults who are able to keep control of a fast-moving sledge. You can pick up some serious speed on this track so children under 1.40m have to be accompanied by an adult (children ride for free!) and share a sledge. Therefore, it makes an ideal family activity but it is also great for large groups to take part in. The race course actually divides into two tracks in places making it super competitive if you want to beat your friends. Do you take the tunnels or the bridges? Do you go full throttle of slam on the brakes? If you want to cross the line first, you've got to take the risks!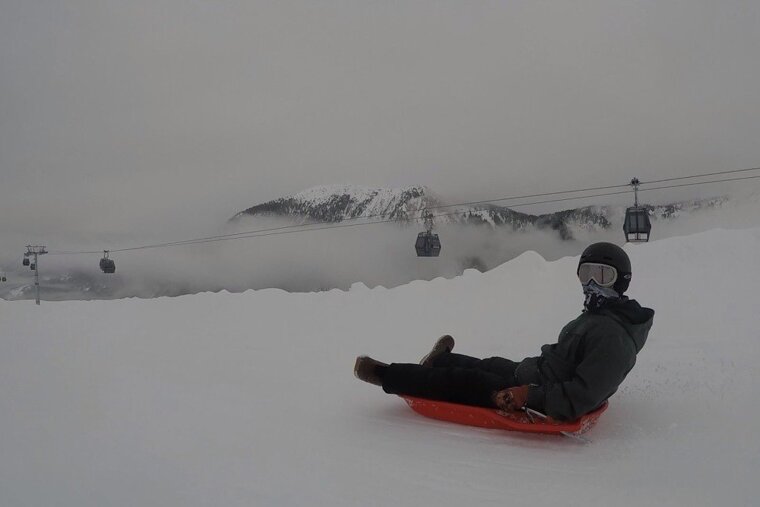 You can do the activity every day and the sledges can be rented from the top of the Ariondaz gondola. There are also night time descents on some evenings where the course is floodlit, making the descent even more thrilling. The luge track is only available in winter and when the Ariondaz gondola is running.
---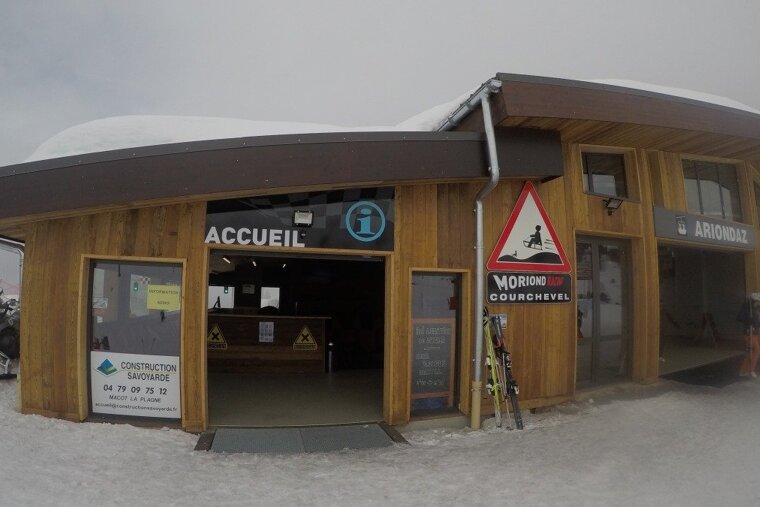 You can book your spot in the office at the top of the gondola station, near the new heated indoor picnic area and toilets. Helmets are compulsory and are supplied if you haven't got one. A credit card is also required to be scanned in case of any damage or loss to your sledge.
---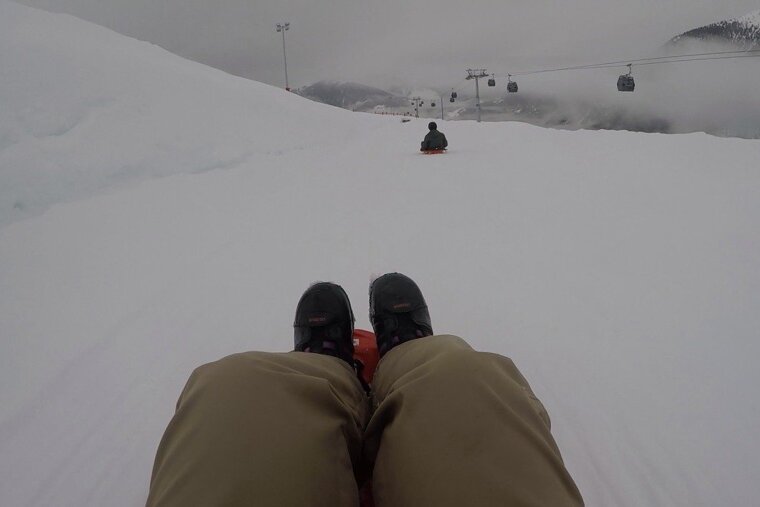 If you haven't skied over to the start of the luge and you're a pedestrian, then it's a really good idea to wear warm and waterproof clothing as a lot of snow can spray up whilst you're tearing around the bends. Towards the end of the track is a camera ready to snap a photo of you as you rip up one of the final turns. The printed photos are available from an automated machine at the bottom of the Ariondaz gondola for a fee.
---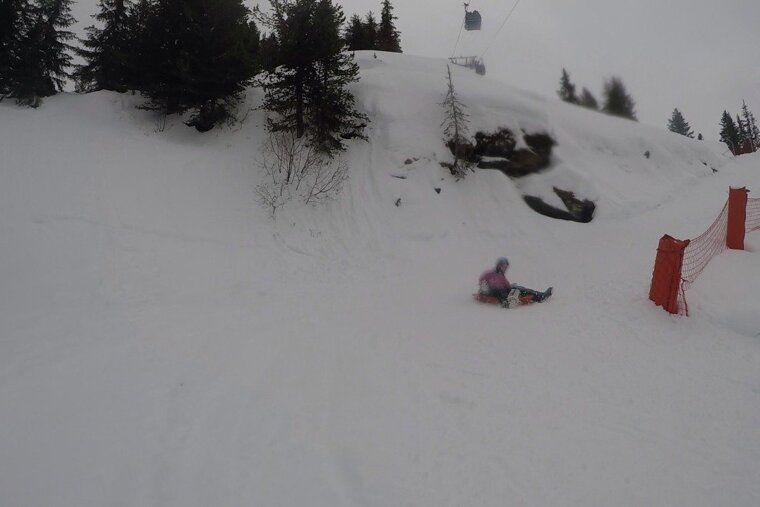 Whilst doing this activity in Courchevel Moriond, the village centre is also a great place to visit and grab some lunch. A few places are firm favourites amongst locals, holidaymakers and seasonnaires and make great homemade food, from pizzas to traditional Savoyard cuisine. If you've brought your own picnic, try to make use of the heated picnic room which has a kitchenette and table football. Skiing around Moriond is also great with some cruisy long blues and awesome Chapelets piste which is the westernmost point of the Three Valleys.
---