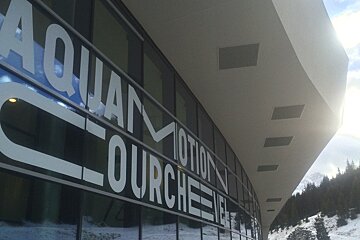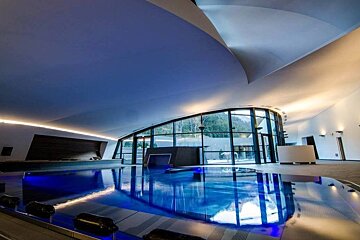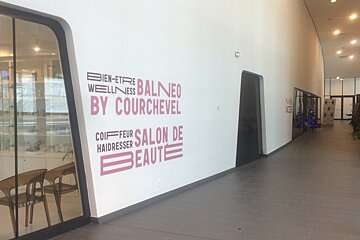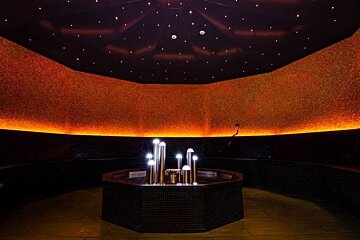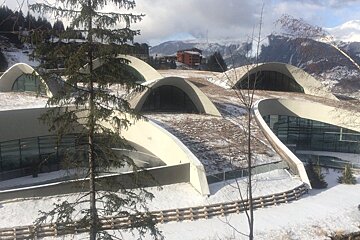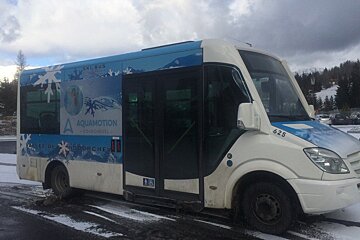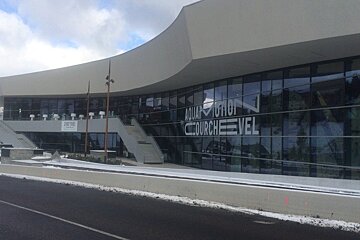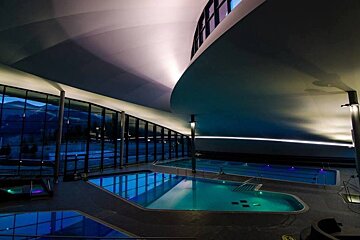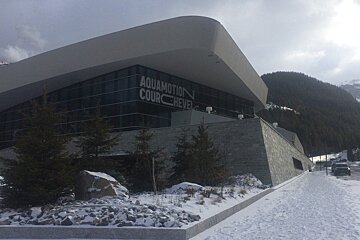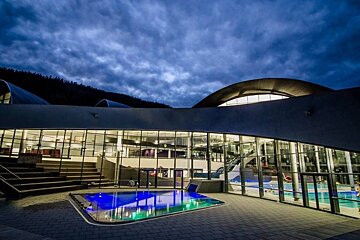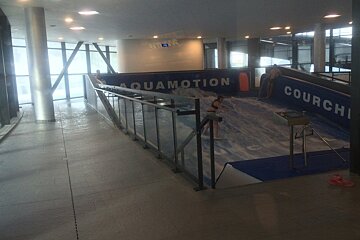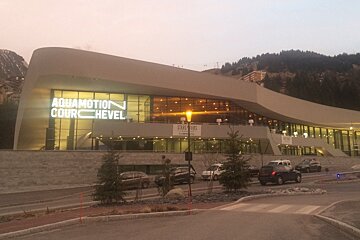 Aquamotion Courchevel Review
An extraordinary swimming pool & leisure centre
As a keen swimmer and a lover of water, I was so excited to hear about Aquamotion aquatic centre. Having watched it being built on my first ski season, I was eager to return and take a dip. It was finally ready in December 2015 and it was well worth the wait.
From the outside, the building looks like a huge fluid wave with a grass covered roof. It is breath-taking and fits in with the mountain scenery around Courchevel Moriond. As you enter the complex you can see how big it really is and you realise that it's not going to be like any ordinary swimming centre.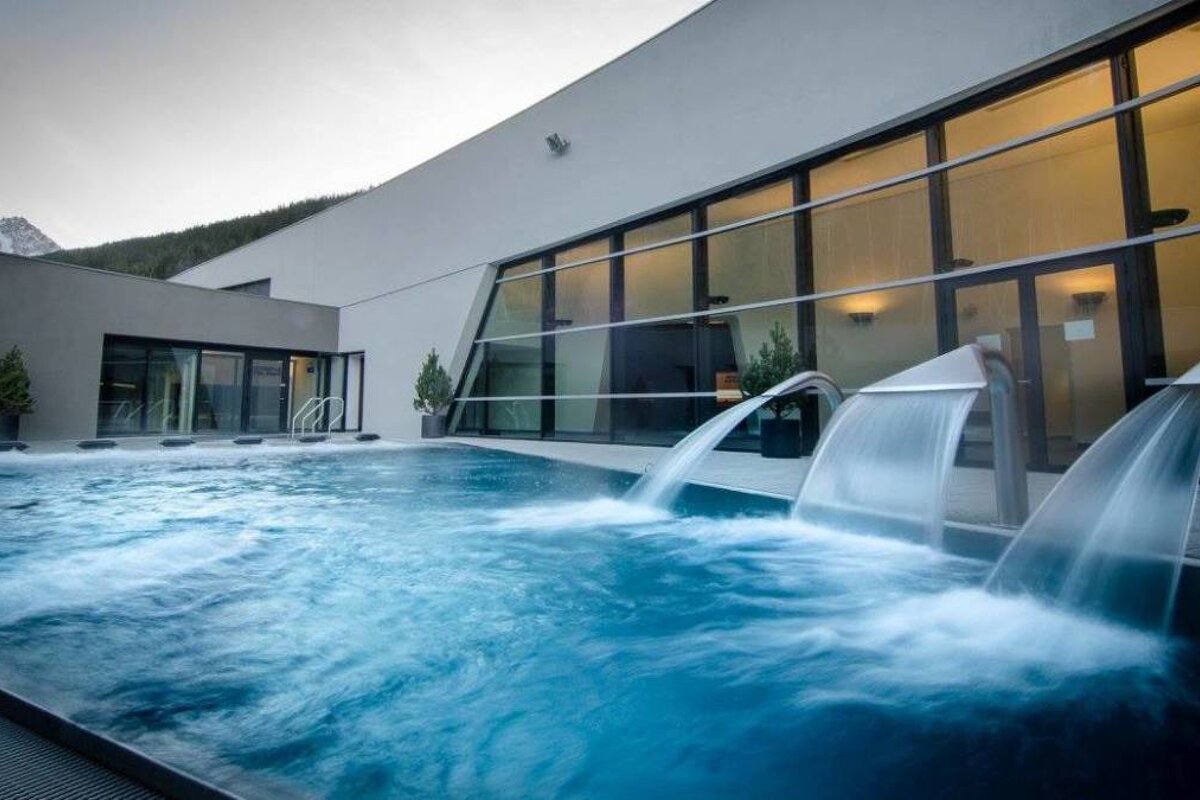 The swimming areas are split into two zones. Aqualudique has a 25m swimming pool with lanes, a children's water fun area, a heated indoor and outdoor leisure pool, diving boards, rapids, canyon water slide and racing slides. There are also areas where you can sit and relax to read your book and recharge your batteries.
The slides are great entertainment for all ages. The canyon slide looks like a rocky gorge and it really does take you on a fast and furious 110m ride. The 'pentagliss' racing slides allow three people to go at once.
The diving boards provided a great show as I was bobbing around in the indoor leisure pool. You can watch people who are superb at diving and others who are trying out their best 'water bombing' technique! Floating mats are available to enjoy the warm temperatures in the heated pool. The outdoor pool provides a lovely experience, especially when it is snowing. There are bubble jets to propel you around the rapids or if you want to relax there are individual jacuzzi areas with headrests.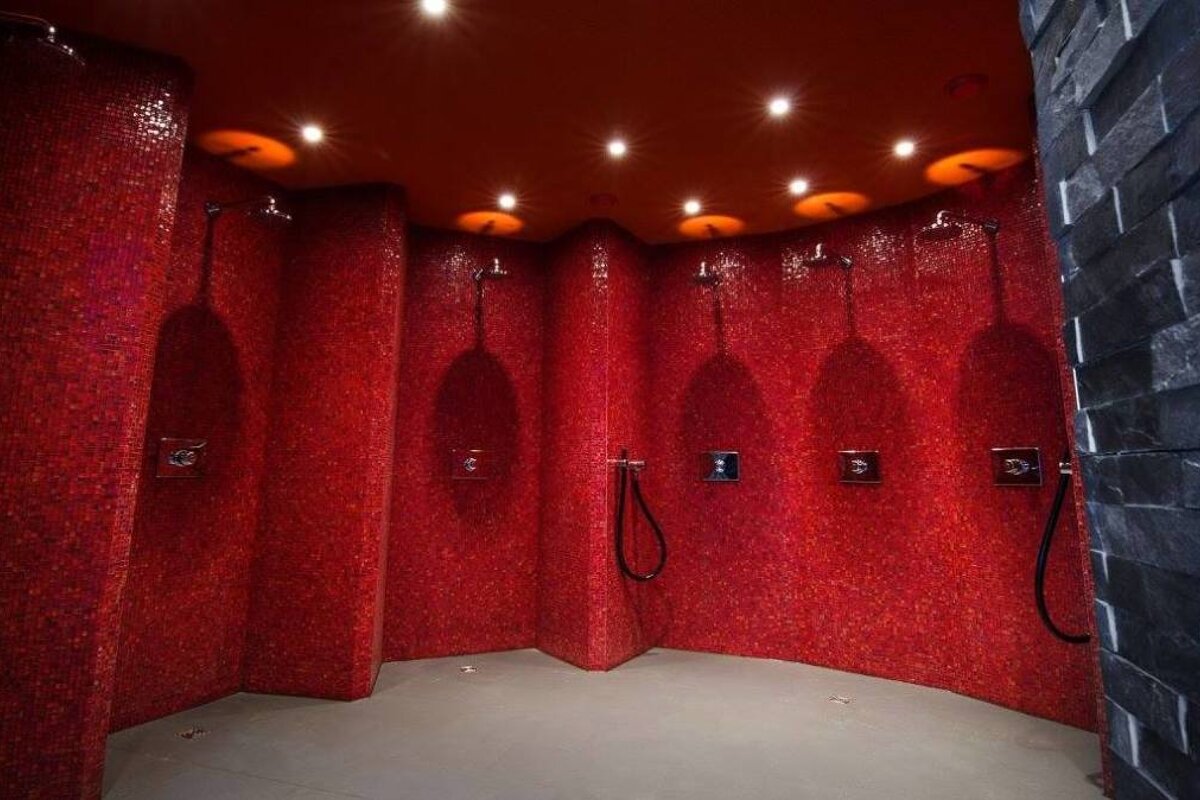 The Aquawellness area is for over 18s only and is located upstairs. It also has a heated indoor and outdoor leisure pool, salt pool, steam rooms, three different saunas, a quiet room, jacuzzis and an ice-cold dipping pool. There are massage therapy and beauty treatment rooms where you can pamper your body at an additional cost.
As I left the fun and frolics of the Aqualudique area and entered the Aquawellness zone, the ambience changed and I instantly felt relaxed. My favourite pool is the salt bath which kind of feels like a cave. You enter down some steps and you can float around in the dark. Different coloured lights twinkle on and off which made me feel super relaxed. They often play ski and snowboarding films in there too. The various steam rooms and saunas are really good for your aching ski muscles. I especially liked a session in the Finnish sauna, finished off with a quick dip in the ice-cold plunge pool!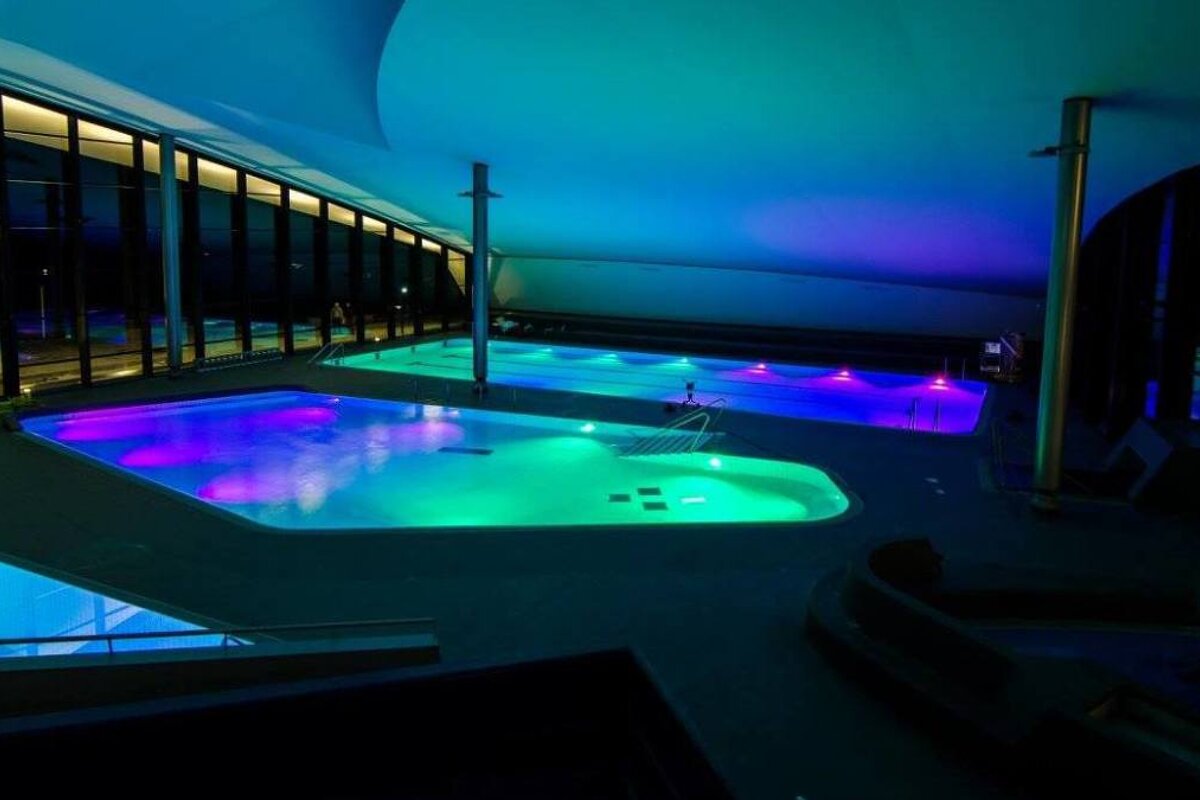 If you haven't already had enough action then there is also an indoor surf wave experience and indoor rock climbing wall for you to try out at an additional cost. There is also a restaurant located on the second floor called 'Stars'n'Bars' where you can devour organically produced meals and healthy smoothies.
Aquamotion is nestled between Courchevel Village and Moriond. To get there, there is a free bus that runs from La Tania, Le Praz, Village, Moriond and Courchevel every hour and it drops you off right outside. There is also ample car parking. Both pool areas are open every day from 10 am to 8.30 pm throughout the winter season.
There are different pricing tariffs, but if you are only heading there once to break up your ski holiday then get a standard 3 hour pass. This is definitely long enough as your skin will start to wrinkle! The best value for an adult is 23 euros for Aqualudique or 35 euros for Aquawellness. I recommend paying the extra 13 euros for the upgrade to Aquawellness so you can experience the relaxation and well-being area.
If you go as a pair, it does make it slightly cheaper under the 'duo' deal which is 64 euros for both of you. If you are a non-skier and love swimming, then you can pay for a 6 day (18 hour) pass which is 65 euros for Aqualudique or 105 euros for Aquawellness. I do think it is very good value for what is available to do in there. Don't forget your towel as it costs an additional 5 euros to rent one and there is a hairdryer station so you don't catch a cold when you leave.
I loved Aquamotion and I will definitely be going back again. It is a fantastic place and there is something for everyone to enjoy.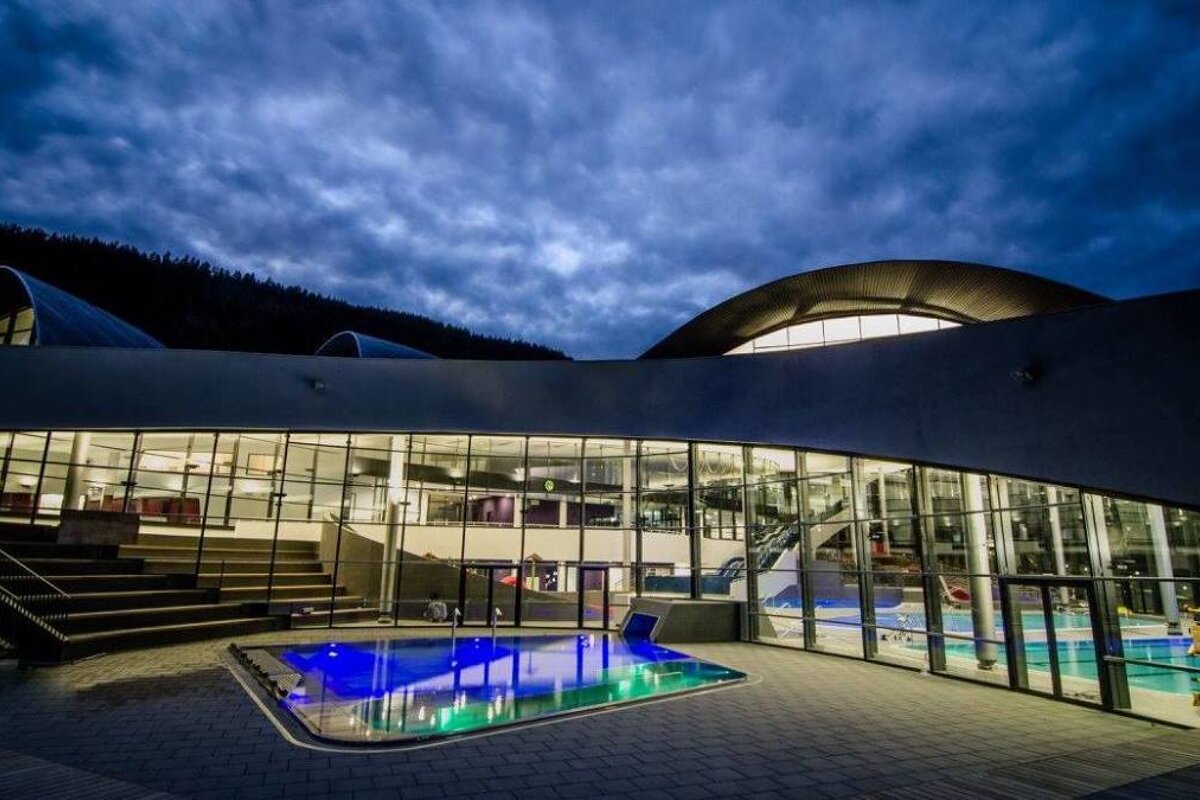 ---
Follow more from Rachel on her blog.
Location