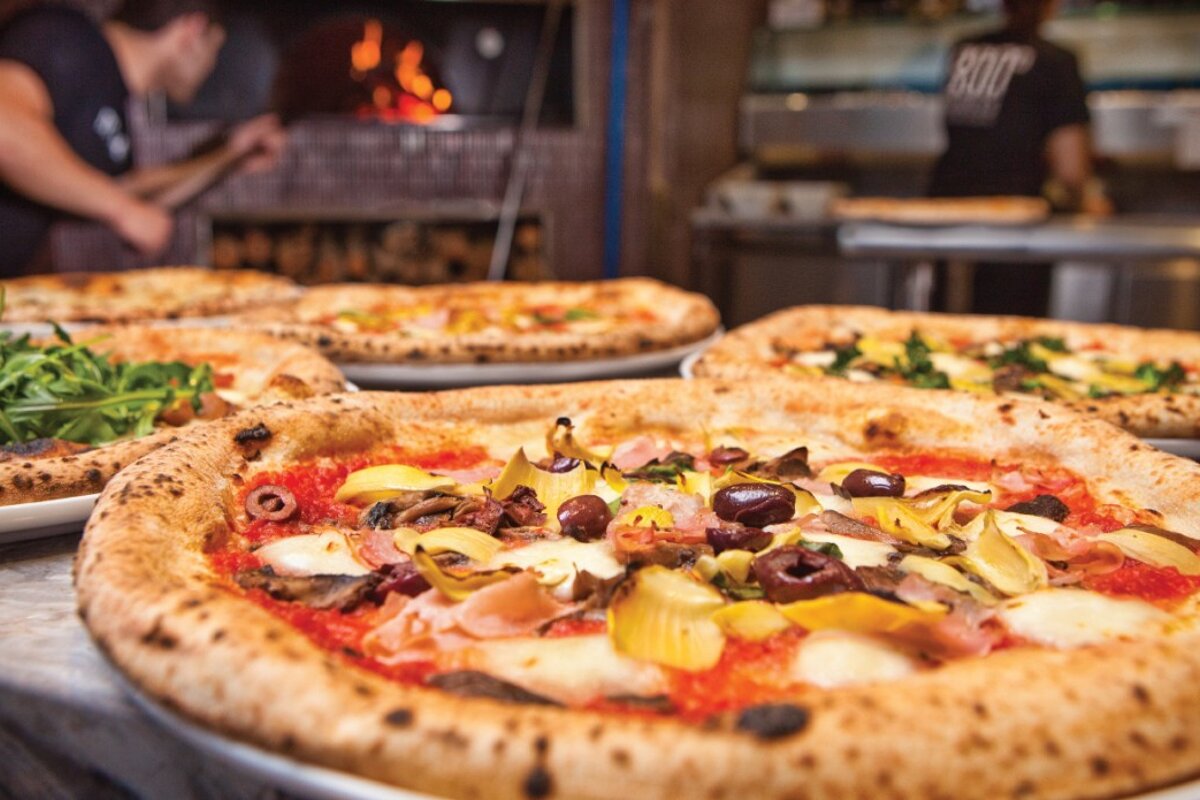 Best pizzas in Courchevel
Must-visit restaurants for pizza lovers
At the end of the day you'll be looking for somewhere to refuel.
There is a plethora of pizza restaurants when it comes to eating out in Courchevel. Pizzas are a great meal to have whilst you're out on the slopes as it's filling, packed full of carbs and super tasty toppings that are dripping in cheese. I have picked the best places to eat this Italian speciality in the Courchevel valley.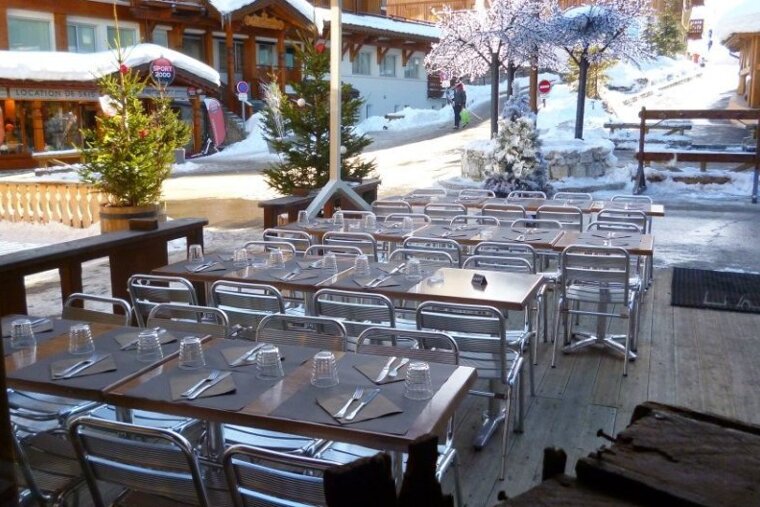 L'Arc en Ciel, Courchevel Moriond
L'Arc en Ciel is a popular restaurant just off the piste in Courchevel Moriond. Along with Savoyard specialities, the restaurant is also well known for their pizzas. They are all handmade with homemade dough and a variety of toppings. There are the usual flavours such as Margherita, Vegetarian and Four Cheese and the non-traditional toppings like Savoyard, Oriental and the L'Arc en Ciel special. This one is made up of fresh tomatoes, tomato sauce, pesto, bacon, parmesan, Emmental, mozzarella, rocket and olives. To spice up your pizza, the staff give you a bottle of homemade infused chilli oil to drizzle at your own risk. The pizza menu is priced between €10 and €16 which is very reasonable for the quality and quantity.
Snowfood La Pizza Gourmande, La Tania
For a quick snack stop whilst skiing near La Tania, Snowfood hatch is the perfect place to pick up a fresh, tasty pizza. With prices starting at €9, there are numerous flavour toppings suitable for meat eaters, vegetarians and cheese lovers. The seating area is outdoors on picnic-style benches and all the food is served in takeaway containers.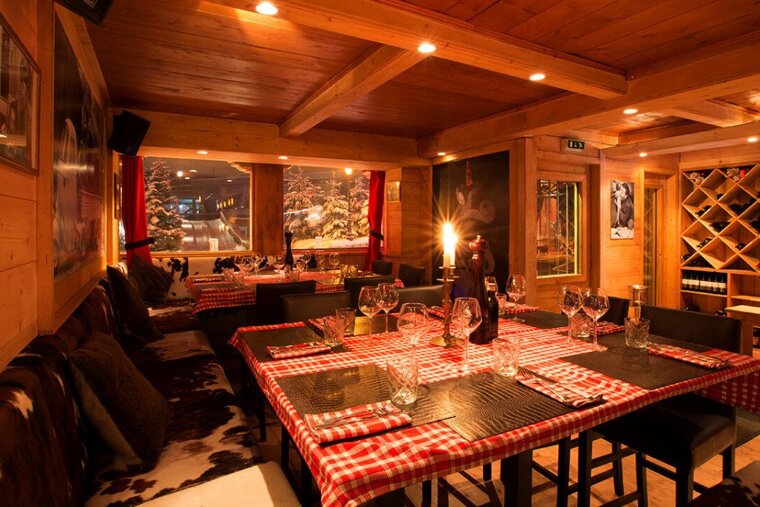 Mamma Mia, Courchevel
This authentic Italian restaurant is located smack bang in the middle of Courchevel 1850. As well as offering antipasti, primi piatti and secondi piatti, they also serve up luxurious pizzas. This is definitely a high-end pizza place, with the most expensive one coming in at an eye-watering €110! But if you want a caviar pizza then this is the place for you. Truffle also appears heavily on this menu along with other high-quality ingredients such as burrata, the elusive white truffle and porcini mushrooms.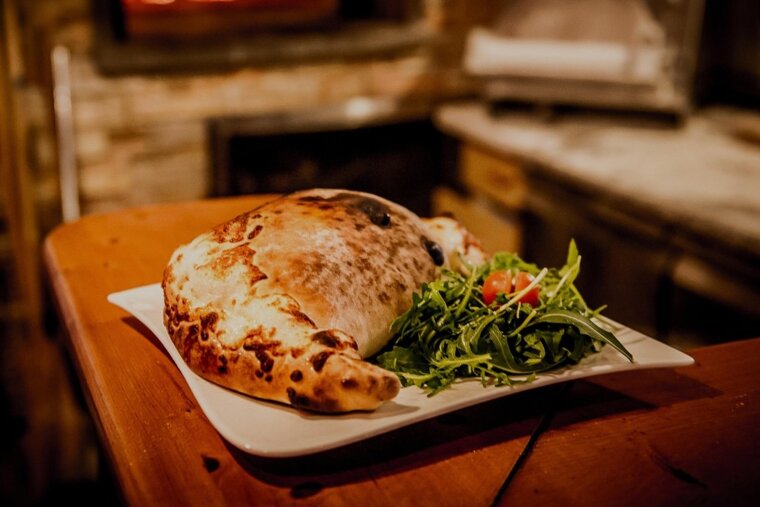 La Cortona, Courchevel Village
La Cortona is a great restaurant. Run by an Italian family, it was named after the village they're from in Tuscany. The pizzas here are huge and always fresh from a wood-fired oven. The pizza menu is inventive with toppings such as truffled ham and smoked salmon but they also integrate some classic Savoyard ingredients including raclette cheese and reblochon. The atmosphere in this restaurant is lively and always busy with French locals, seasonnaires and holidaymakers. It really is one of the best places to get an authentic Italian pizza.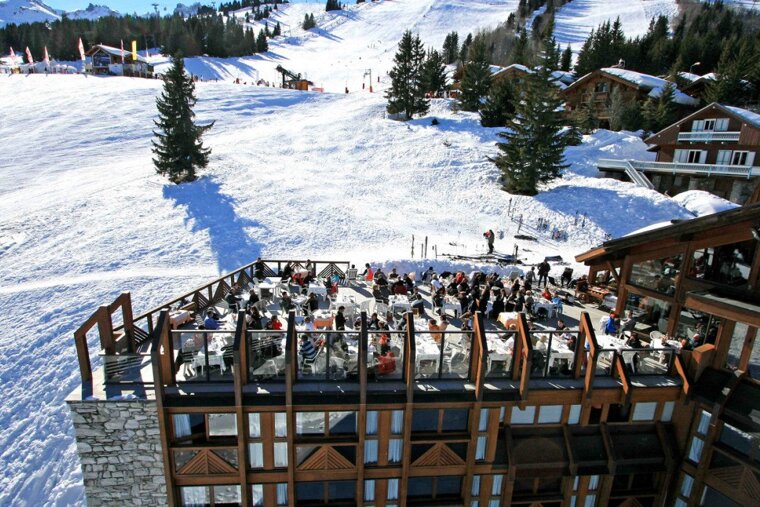 Hotel La Pomme de Pin, Courchevel
If you're looking for an inexpensive (that's right, I did say inexpensive!) lunch stop in Courchevel then La Pomme de Pin, an unpretentious hotel, is the perfect place to grab a pizza and a pint. Pints of Stella are only €5 and the pizzas start from €11 for a Margherita with a variety of other flavours like Vegetarian, Savoyard and Calzone. As well as the pizzas being delicious, the service is fast and friendly and there is a great outdoor terrace which gets the sun all afternoon. You can access this hotel on foot from Courchevel, located next to Hotel Chabichou, or you can ski there from the top of Plantrey chairlift down the Petit Dou or Loze red runs.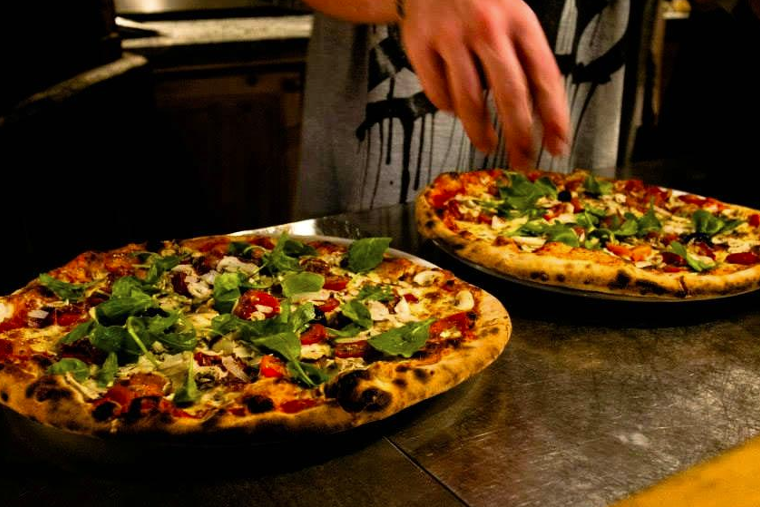 Black Pearl, St. Bon
Despite being on the cusp of Courchevel, the Black Pearl is well known amongst seasonnaires for serving the best pizza in the area. The restaurant decor is like sitting in a little cave with stone walls and a beautiful vaulted stone ceiling. With only a handful of tables, this place gets booked up fast due to its popularity and excellent quality wood-fired pizzas. The menu serves only pizza and it has all the typical toppings but there are new varieties every season. A favourite of mine is the Rackham le Rouge pizza which is topped with tomato sauce, mozzarella, sundried tomatoes, pine nuts, aubergine caviar and rocket.