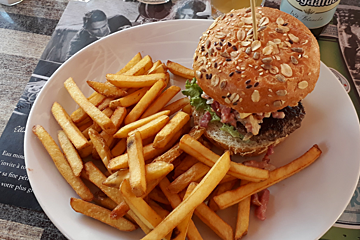 Best burgers in Courchevel
It's not all about haute cuisine in Courchevel
The gourmet burger sensation is popular here in Courchevel.
A burger and chips combination is possibly one of the best meals to eat whilst out skiing on the mountain. You get your protein and carbs all in a delicious package enabling you to ski hard in the afternoon all the way to last lifts.
There are so many places to grab a burger in Courchevel but below are some of the best restaurants to go to.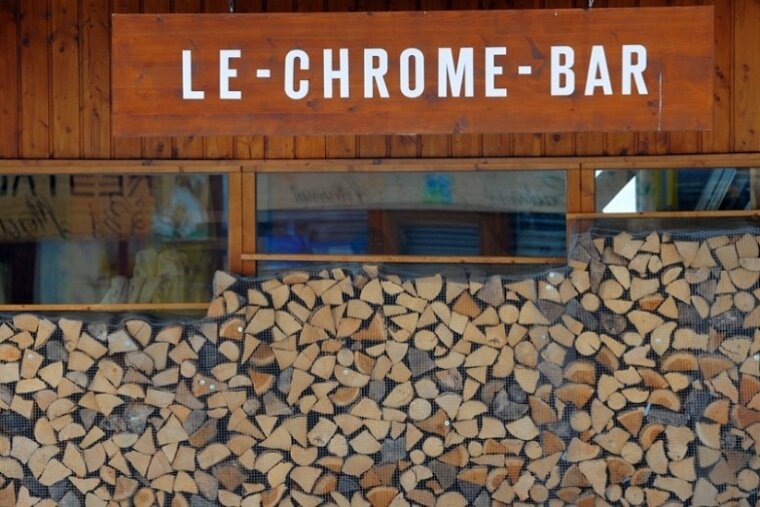 Le Chrome Bar, La Tania
Possibly one of the best deals in the Courchevel Valley is the burger meal deal at Le Chrome Bar in La Tania. For only €12 you can get a burger, chips and 25cl beer or soft drink. There is a choice of beef, chicken, fish or vegetarian burger too, offering an option for everyone in your ski party. Le Chrome Bar is located right next to the bottom of the Folyeres piste with a huge outdoor terrace which is great on a sunny afternoon.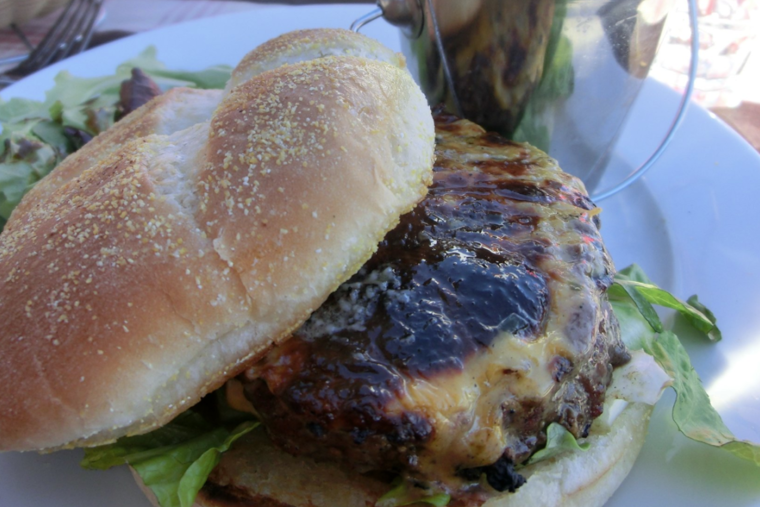 Chez Gaston, Courchevel
Chez Gaston is the newly named bar for the 2018 winter season, previously known as Ku De Ta, and still just as popular. It is conveniently located next to the green Plantrey piste with a great outdoor terrace where you can watch the hustle and bustle of Courchevel. It has an extensive burger menu, including American style cheeseburgers, a vegan burger, a Savoyard burger and plenty other meaty options.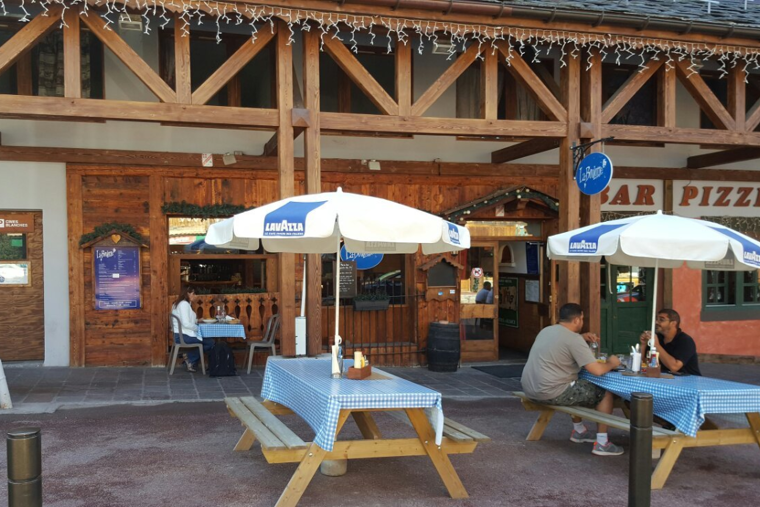 La Boulotte, Courchevel Moriond
La Boulotte is a cosy bar come restaurant located in the centre of Courchevel Moriond. It's an extremely popular pit stop for hungry skiers and snowboarders and is well known for its hearty food with a menu that will get your tummy rumbling. The homemade burgers are infamous in the village and owner and chef Katie will greet you with a smile and great service.
Au Burger d'à Côté, Le Praz
Part of Hôtel Les Peupliers is this burger restaurant serving only fresh, homemade food. It has a family friendly atmosphere and serves up some delicious classic burgers as well as less conventional burgers like Asian and Mexican. It's a cosy restaurant with typical alpine decor where you can enjoy a tasty meal with friends or family. There is outdoor seating available for those sunnier days too.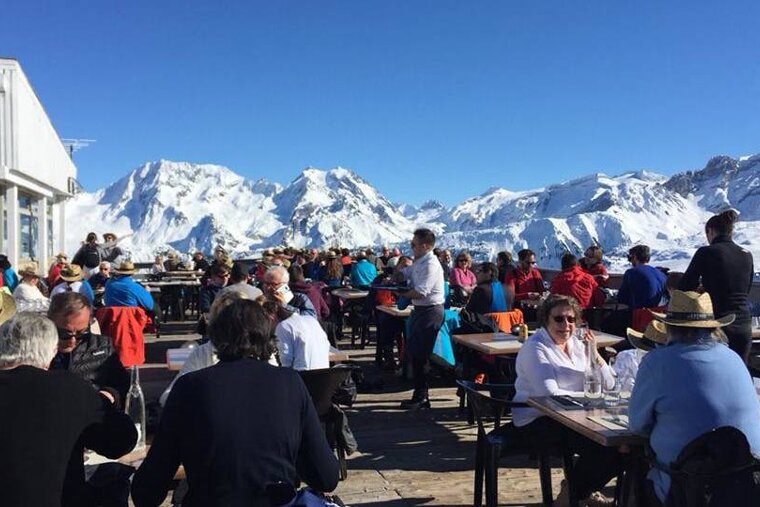 Les Chenus, Courchevel
When you're sat at Les Chenus Grill restaurant, you really feel like you are on top of the world. The views across Courchevel from this mountain restaurant are sublime and, on a bluebird day, the terrace is sun-drenched. It is a specialist meat and grill eatery and there is also a simple burger menu of three options; Charcoal burger, Chicken burger and Veggie burger and all can be topped with a fried egg. It is easily accessible for skiers and pedestrians via the Chenus gondola so you can meet up for lunch with any non-skiers in your party.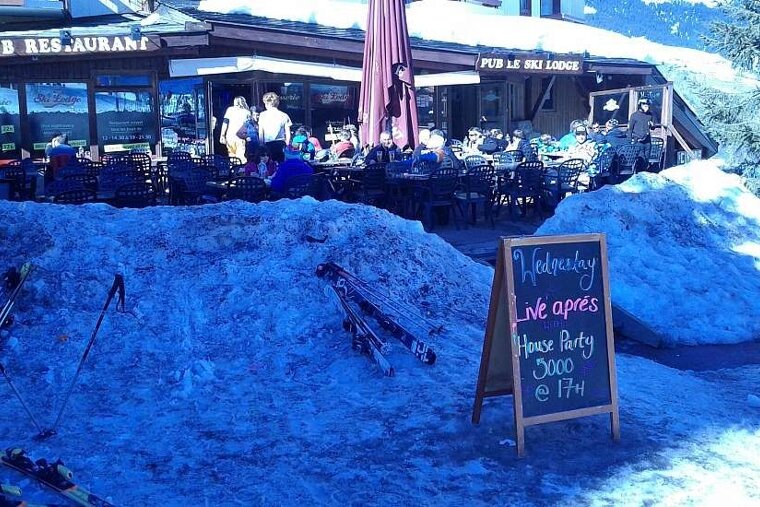 Pub Le Ski Lodge, La Tania
If you want a burger meal that's not going to break the bank then heading to La Tania is the best option for skiers on a budget. Along with Le Chrome Bar, Pub Le Ski Lodge offers fantastic gourmet burgers for around €11 ranging from a vegan, Mexican, Cajun, a double steak burger and a goat's cheeseburger. They are served on huge plates with a humongous portion of fries to match with a side salad. Le Ski Lodge is the seasonnaire hub of La Tania and a popular place rain or shine. The outdoor terrace is a great place to soak up the sunshine but when bad weather prevails, tables can be popped up inside too enabling you to munch in the warmth.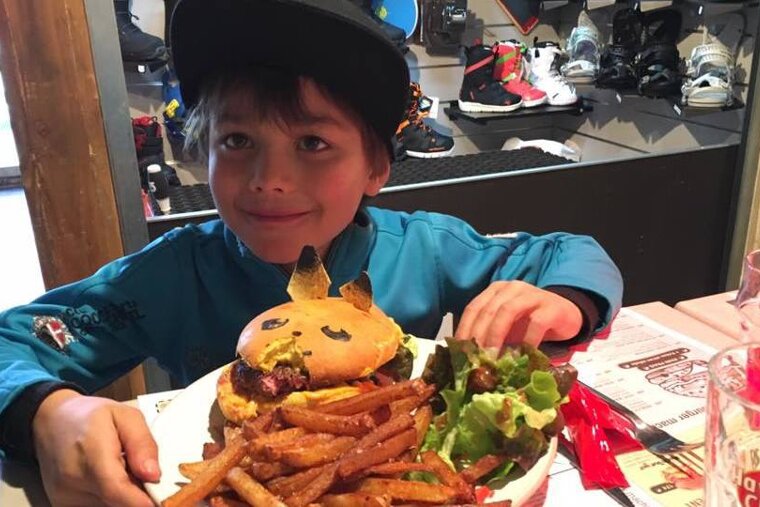 La Luge, Courchevel
La Luge is located inside the Forum shopping centre in the middle of Courchevel 1850. It's a great option for lunch if you want to peruse some of the shops too and hook yourself up with the latest ski gear or Courchevel souvenirs. The burgers here are lush with a variety of different fillings like avocado with chicken and the chef even makes creations like a 180g burger with foie gras, asparagus and bacon... worth a try? The price isn't extortionate for Courchevel and you can access their free Wifi.