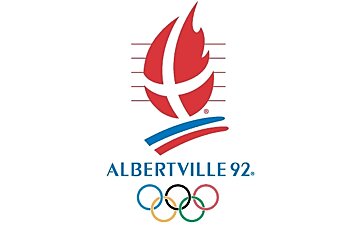 The Albertville Winter Olympics 1992 - 20 Years On
After Annecy's flailing attempt for the 2018 Winter Olympic bid, France can at least celebrate the 20th anniversary of the 1992 Winter Olympic Games.
The 1992 Winter Olympic Games took place between the 8th and 23rd February 1992. Host town Albertville only featured some of the skating events apart from the opening and closing ceremonies. The rest of the sporting events took place in the ski resorts of:
The Games brought a number of worthy developments into the area.
For holiday-makers the most notably development was the upgrade of the RN90 - the road running the length of the valley from Grenoble all the way to the col du Petit Saint-Bernard. The upgrade put an end to the frequent traffic jams.
La Plagne was nominated to build the bobsleigh, luge, and skeleton track which has been a resident attraction in La Plagne ever since. It has hosted a number of World and European events in recent years.
Courchevel built an Olympic size ski jump in the resort of Le Praz which now hosts annual Wolrd Cup Ski Jumping every summer.
During the Games the German team won most medals, with a total of 10 gold medals, 10 silver and 6 bronze.
The speed skiing event in Les Arcs was marked by the death of Swiss speed skier Nicolas Bochatay on the morning of the event during a training run.
Curling, although part of the first Winter Olympics in Chamonix, made a come-back as part of the 1992 games and have become a regular appearance ever since.
Location