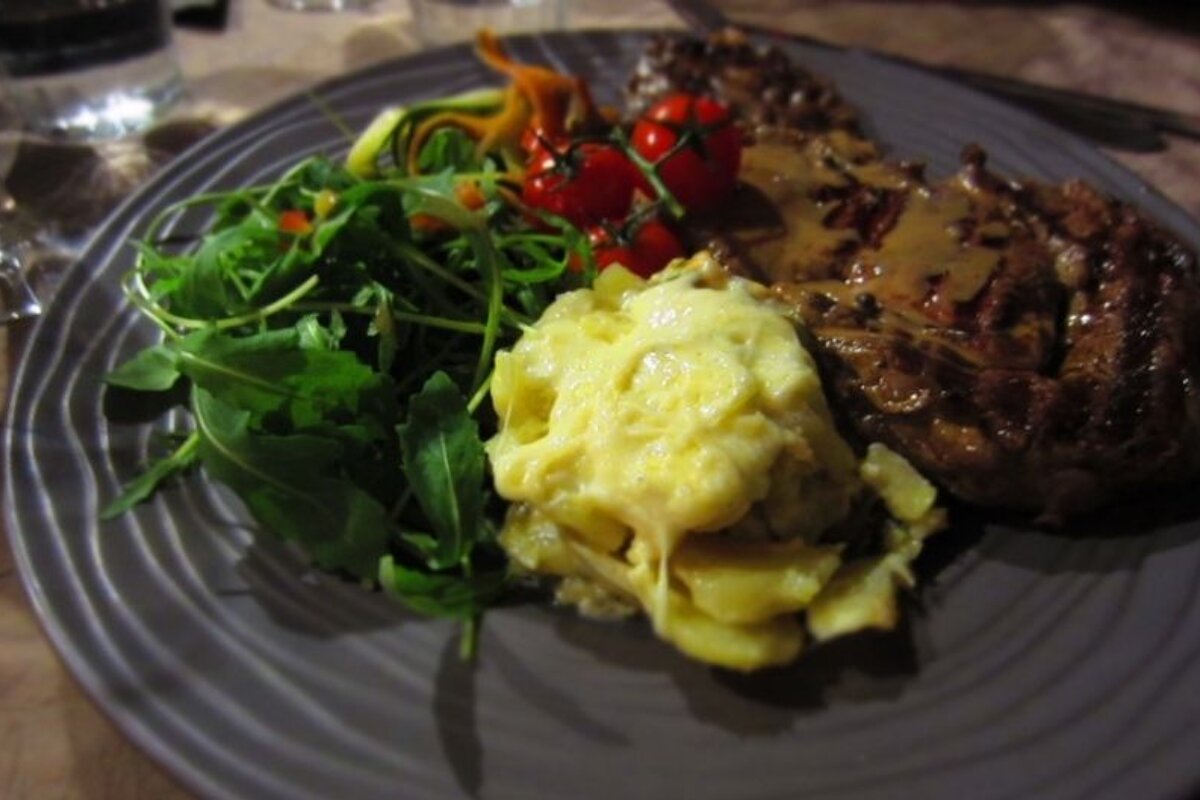 © Sara Fernie-Jones / Courchnet.com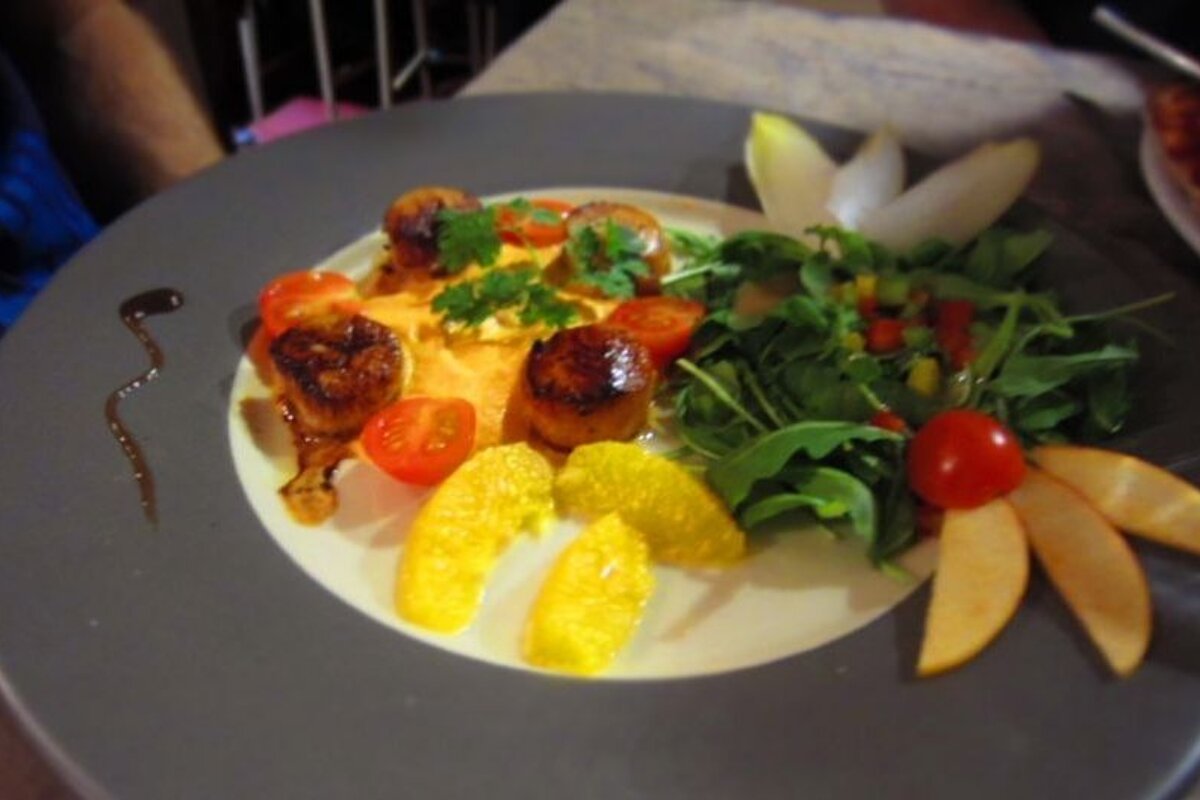 © Sara Fernie-Jones / Courchnet.com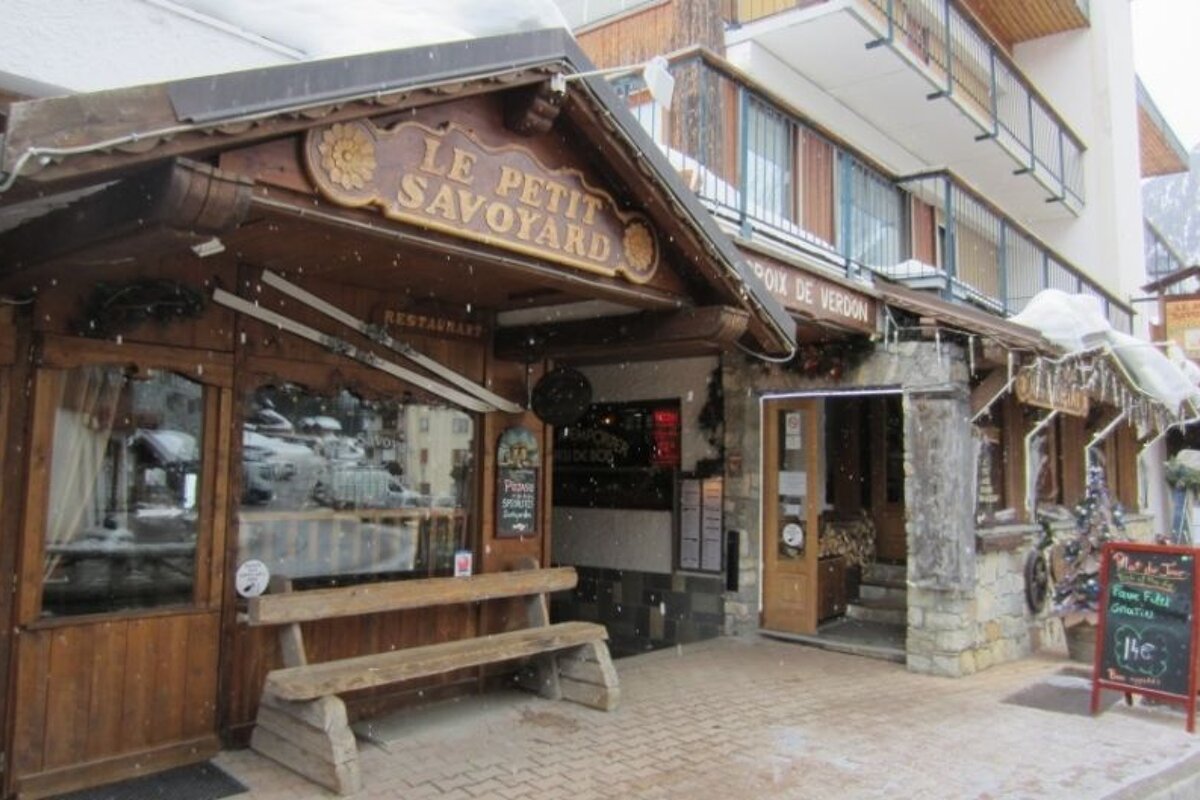 © Sara Fernie-Jones / Courchnet.com
The Petit Savoyard Restaurant Review
Excellent Service & Good Quality Food
The Petit Savoyard has been serving hungry skiers for 20 years and is a key player in the Courchevel Moriond restaurant scene.
Like many of the local restaurants it serves a mix of Savoyard specialties as well as pizzas, steaks and pasta. What makes this place stand out from the crowd though is the service. Pascal and his team are a really friendly bunch and unlike other restaurants if you order in French and are clearly trying your best they will reply in French rather than converting back to English.
The food at the Petit Savoyard has always been good but this year they have noticeably stepped up their game. Last week, seven of us arrived promptly at seven for the early sitting. As with many of the restaurants around, they do two sittings for dinner, to maximise custom in a business that only operates five months of the year. One friend was slightly delayed but rather than rush us to turn the table they welcomed us happily and awaited our friend's arrival.
Between us we ordered a good mix of steaks, salads and pizza and were certainly not disappointed. The steaks were ginormous and really juicy, with very little gristle. The pizza had a nice thin base, cooked to perfection in their wood burning oven. I cannot comment on the tartare as I'm not a fan of raw meat or raw egg, but it didn't last long which is always a good sign.
With a little room left we decided to treat ourselves to dessert. The Cafe Gourmand (an espresso served with three mini desserts) was a popular choice and came with panacotta, an apple tart and a chocolate mousse. The winner in my book though was the chocolate fondant pudding which was gooey and served with a delicious crème anglaise as well as ice cream. This was all washed down with several carafes of house wine, which was reasonable and palatable and some complimentary genepy to finish.
At little over €35 for two courses with wine it won't break the bank and you'll find something for everyone with a varied menu of good quality meals.