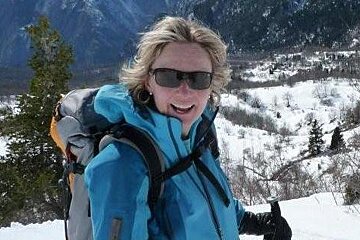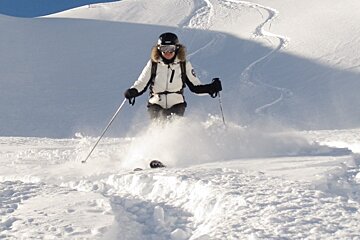 Caroline Sayer
Courchevel Reporter
Caroline is our all-singing, all-dancing reporter, producing live snow reports from the 3 Valleys in the winter to writing about her summer days out exploring Provence, Caroline loves adventuring and letting us know of the best places to see in Courchevel.
Caroline has lived in Méribel for 20 years, working variously as a tour operator manager, ski school PR, Radio Méribel presenter and freelance translator - Caroline is a true local. For the past decade, she has enjoyed what she describes as the best job in the world, being paid to ski around les 3 Vallées and talking about it.
When the snow melts and the lifts close Caroline migrates south to her home in Provence where she spends an equal amount of time relaxing and sampling the local produce as she does out exploring the hilltop villages and busy market towns.
Memorable travel experience
The summit of my mountain experiences was climbing Mont Blanc; something I manage to drop into conversation as often as possible!
Top tips
Visit Meribel in low season, if you can. If you are able to take a couple of days away at short notice, keep reading the snow reports and sign up to the free dump alerts so you can book a last-minute break when the snow is at its best.
Favourite places to drink
Small and friendly with no live music or sport: La Maison in Meribel, Cafe de la Place in St Remy de Provence
Favourite places to eat
Restaurants where the food is more important than the decor and the chef is the owner. Eg le Cepe in Meribel
Favourite places to stay
Small, family-run, authentic
Sports & activities
Winter: skiing, ski-touring, finding good restaurants, lounging on sun-terraces.
Summer: walking, playing golf, exploring, wine-tasting, gluttony, lounging on pool terraces.
Mission at SeeTheWorld
To share honest, unbiased, insiders' information with our readers.