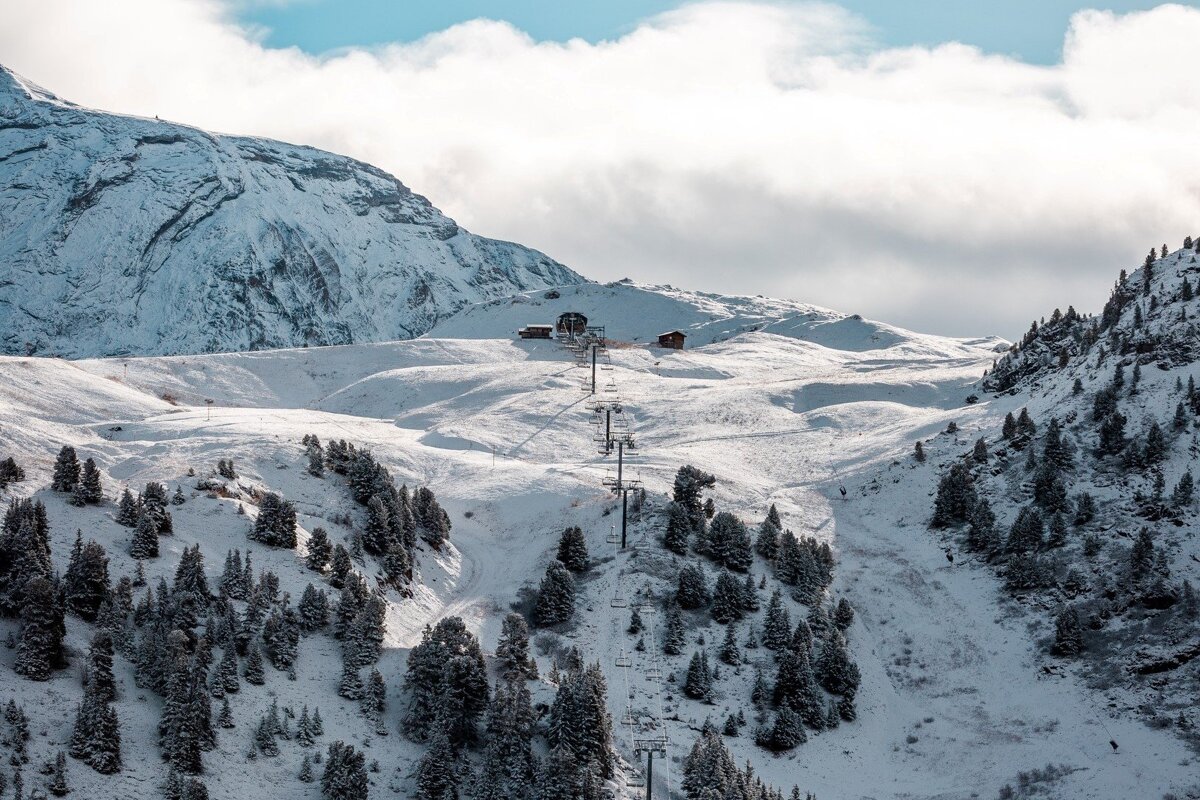 Why intermediate skiers love Courchevel
Banish any winter blues whilst cruising the intermediate runs
We've been cruising the blues to find itineraries perfect for intermediate skiing.
Courchevel is an intermediate skier's paradise and relative novices can visit every part of this stunning valley on gentle green and blue runs, especially Courchevel 1850.
Courchevel 1850
More like an easy blue run than a green, Verdon is a popular run that gets very busy at times. Also here try out Biollay, a classic run in this area, it is wide with some steeper sections.
No visit to Courchevel is complete with trying Combe de la Saulire, once rated as one of the top ski runs in the world by The Telegraph. It is a huge red run, so take your time making your way down this run, stop for a breather and on clear days you'll see Mont Blanc in the distance. Finish off on the rollers and hop back on the Saulire cable car to go do it again, or continue down to Couchevel 1850.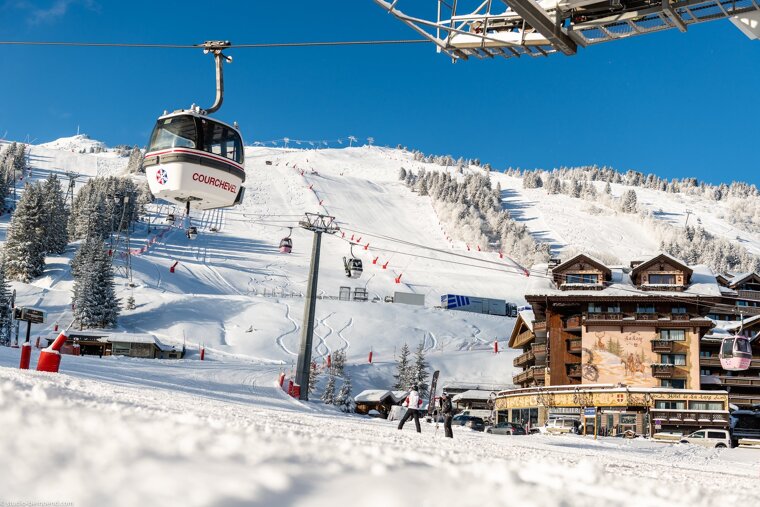 Courchevel Moriond (1650)
A great spot to end the day as it catches the last rays of the setting sun, and over here you'll find long, mellow reds and blues, a perfect place to work on your technique. The numerous cruisey blue runs are wonderful for intermediates, and even for the advanced riders looking for some beautiful scenery. This area also has the benefit of remaining largely uncrowded during even the busiest of weeks.
Gentiane and Grandes Bosses are the ultimate relaxed skiing pistes. Tucked out of the way and usually quiet, Grandes Bosses is an often unnoticed gem. Starting just below the top of the Roc Mugnier chairlift, once finished you can take the Signal chair or continue into the trees, a great run for the end of day before heading to the village for some après.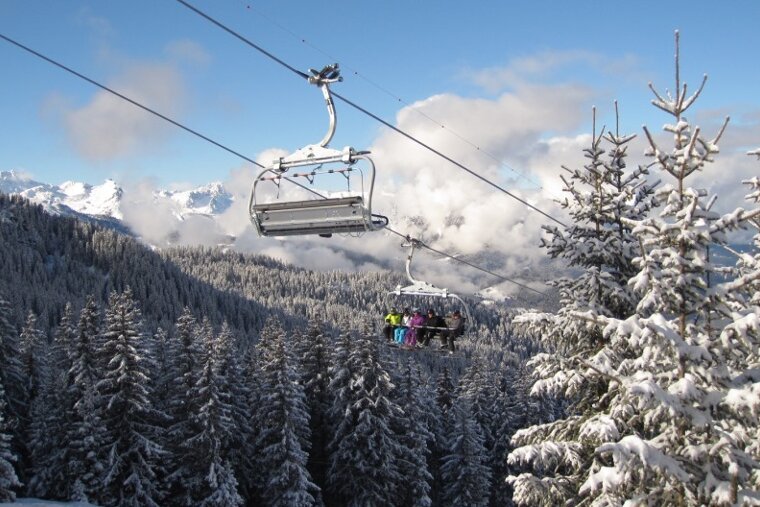 La Tania
Whilst there's not a great deal here for intermediates, there is Folyeres, a blue run that winds down through the trees into resort. Also Plan Fontaine is a winding green which has made it much easier to get back to resort.