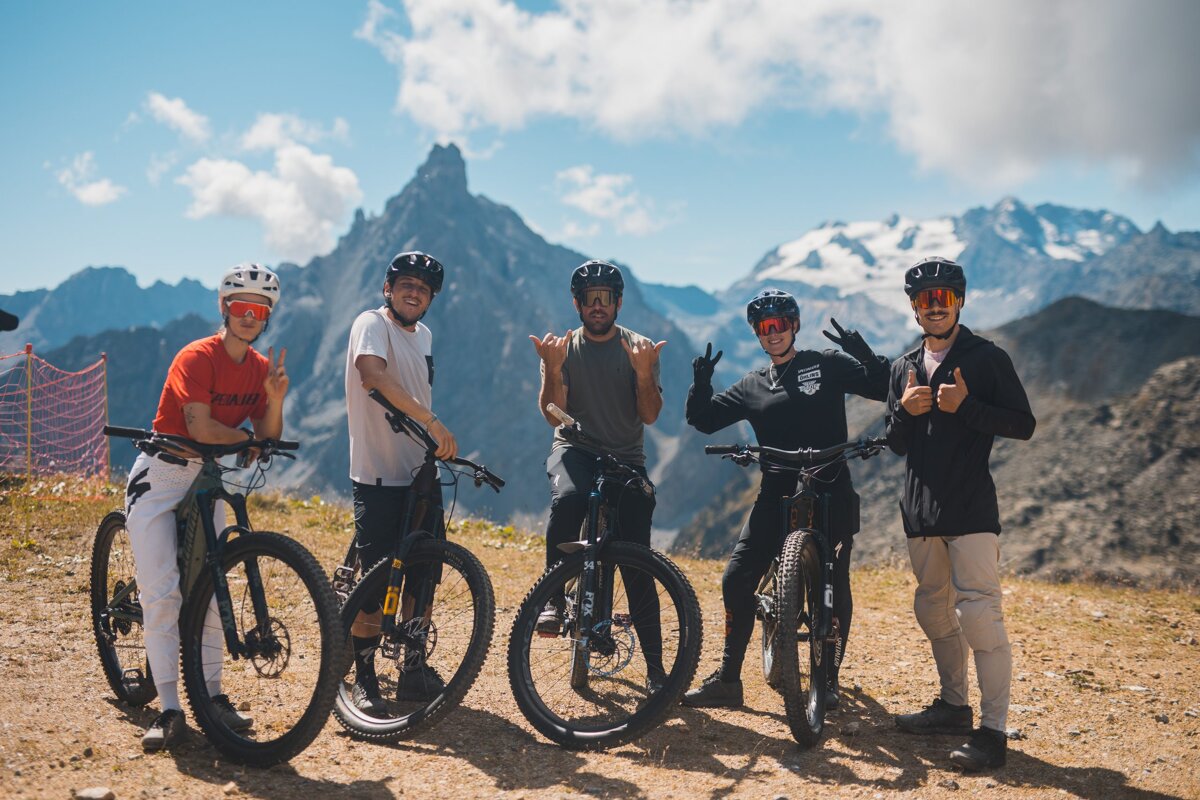 The Cycling Event,
A unique MTB event held around the Courchevel area.
At this event you'll find Enduro, Ebike, mountain biking and a Cyclo route race, amongst some of the major players in the world of cycling.
Plus a concert, airbag freestyle MTB demo, giant BBQ, bar and chill out zone.
The competition events are:
The Cycle of the Two Passes - a 55km road race with a cumulative drop (+/-) 2,300m/800m. The two passes are Col de la Loze (2,300m) and Col de la Platta (2,408).
The Street Bike - teams of two will race through the streets of Courchevel 1600 in relay form, the winners will make the most amount of laps within the 60 minutes time window.
Courchevel Max Enduro - 25km race from the Col de la Saulire (2,740m) to Les Chavonnes (670m) - mass start departure, reconnaissance prior to race.
Renduro MTB and Ebike Challenge - an electric or muscular mountain bike ride, containing portions of timed dscents and climbs. The specials known as 'stages' are a combination of uphill and downhill sectors that are timed without prior reconnaissance. The winner is the cyclist that completes the course with the lowest cumulative time.
Watch this
What to see
Take part in tests supervised by ambassadors of your favourite brands: Rotwild, Specialized and many more.
Location