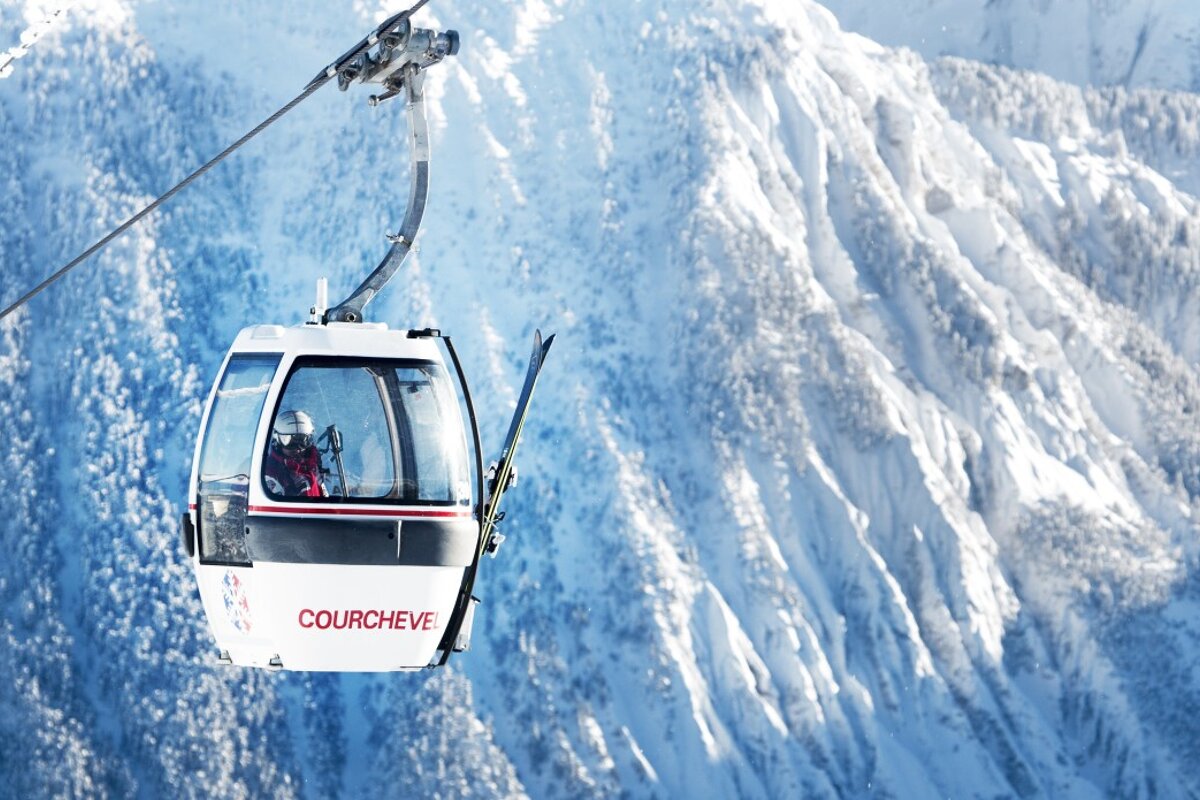 Getting Around Guide to Courchevel
Once you've arrived in Courchevel, how do you get from A to B?
featured in
Buses
Updated
You're arrived in Courchevel after flying, driving, catching the train or transfer bus, but how do you find your way around whilst you're here? We've put together this handy guide on the best way to get around so you can get to all the key places, and help you find your bearings quickly.
Courchevel, being spread across a wide area at different altitudes can present a challenge to navigate, but there are various options for getting around and between centres. A recent re-branding of the different areas can also lead to confusion, so here is a simple guide to assist you.
Couchevel 1850 is now called Courchevel
Courchevel 1650 is Moriond
Couchevel 1550 is Courchevel Village
Le Praz is Courchevel Le Praz
La Tania remains but is very much a part of the ski domaine of Courchevel
Free bus services
A "Navette gratuite" operates across all areas and even links down to Bozel. The buses are on different routes A - H. Ligne A and C are the most popular routes linking all areas running in both directions but does not link to La Tania.
Lignes A & C Bozel - Le Carrey - Saint-Bon - Le Praz - Village - Aquamotion - Moriand - Courchevel
Ligne B Le Praz - La Tania
Ligne D Village - Les Brigues
Ligne E & F Courchevel - Jardin Alpin - Pralong - Altiport
Ligne G Courchevel - Chenus
Ligne H Moriand - Belvedere Services are regular and do run like clockwork.
Access to Méribel and La Tania
Access to La Tania is only possible by changing at Le Praz and taking the Ligne B bus service. Getting to Méribel is via a bus service but only runs 4 times a day. It is a 20 minute journey and a taxi may well be a better option.
Leaving the Courchevel Valley
A paying bus service operates between Moutiers - Brides les Bains - La Pérriere - St-Bon - La Tania - Le Praz - Village - Moriand - Courchevel. This is operated by Trans de Savoie and is the T5 service. Find timetables above.
Links on snow
The piste map will show you the most direct routes, but also look out on the pistes for obvious signage. Ski lift passes and Pedestrian passes will give you access to the lift system. A couple of gondolas operate a free service from 17:00 - 19:45 as specified below.
Courchevel Village to Courchevel - Grangettes Gondala lift runs until 19:45
Le Praz to Courchevel - Le Praz Gondola lift operates a free service between 08:35 and 09:00.
To Méribel - it is possible to get to Méribel via the lift system from Courchevel. Verdons - Saulire telepherique - Saulire express into Méribel centre… Make sure you don't miss the last ones back!
The other extremely fun way to get from Courchevel to Villages (1850 - 1550) is the luge. This 2km run through the trees will guarantee a smile on your face. If you then want to return to Courchevel either use the Grangettes gondola or jump on the free ski bus.
Resort links from further afield
There are many transfer companies operating shared or private transfers from the major airports in the area, Geneva, Lyon, Grenoble and Chambery. The service is good with a degree of flexibility.
The nearest train station to Courchevel is Moûtiers - approximately 18km / 12 miles from the resort. (The full name is Moutiers les Salins, Brides les Bains - be careful not to confuse with several other Moutiers in France and Switzerland…..it has been done!). Buses run regularly from Moûtiers to Courchevel, see timetables above.
Flying
Courchevel has it's own airstrip for light aircraft and helicopters, so if time is of the essence and money isn't, why not investigate a private transfer. It is possible to ski from the altiport back to any of the Courchevel centres, having your luggage delivered to your hotel or chalet.
Location