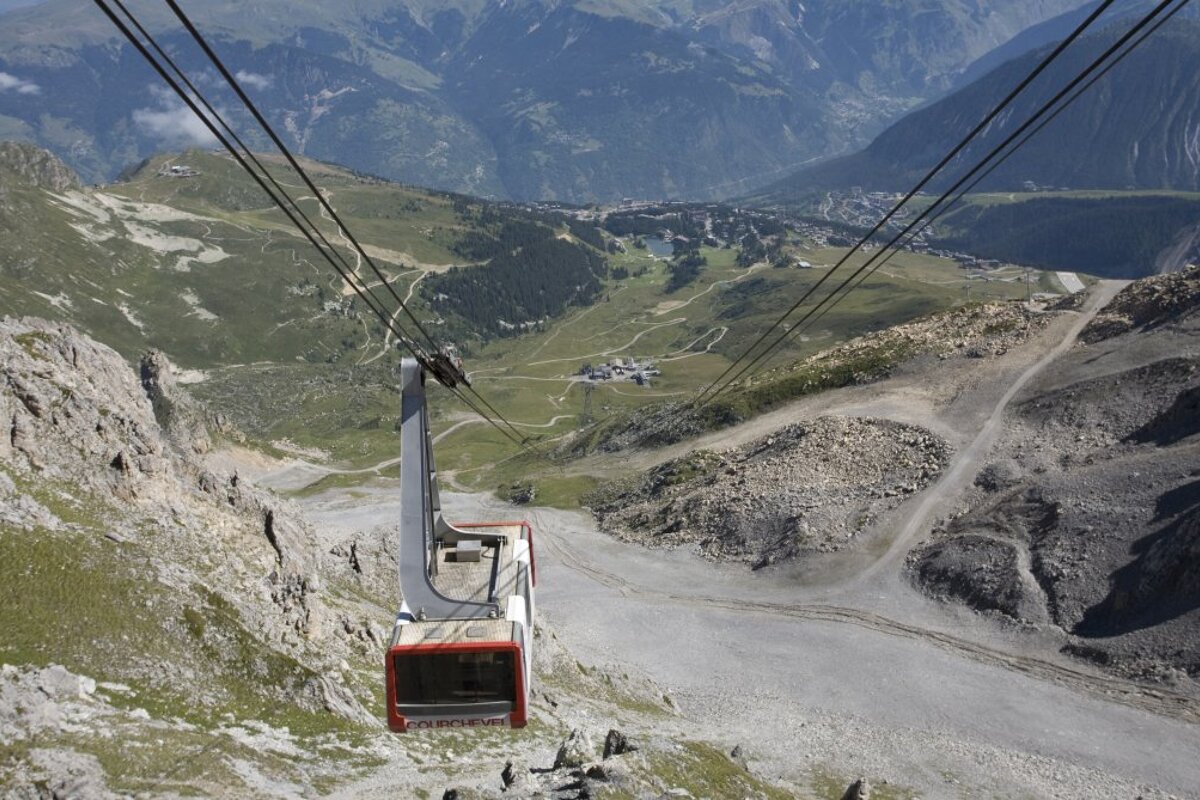 Courchevel & 3 Valleys summer 2018 starts July 7th
The lifts reopen and the season gets underway
The Three Valleys lift system opens from the of July 7th to August 31st 2018, giving access to the Belleville, Meribel, and Courchevel valleys.
The lifts offer pedestrian and mountain bike access, opening up a whole host of trails and adventures in Courchevel and beyond. There are gentle walking routes for those who would like an easy stroll, and routes suitable for children, or there are longer, more strenuous hiking routes for the active walker. If you are thinking of heading out higher into the Alps or tackling something a little more challenging, then it is always advisable to speak to the mountain guides in town who will be able to give you more advice or even take you on a trail.
The lifts have specifically adapted racks or hooks for your bikes, allowing you spend more of your time riding incredible alpine terrain rather than dragging yourself up steep inclines (unless that's what you like). Lift passes can be bought at the lift stations on an individual ascent basis. Check out our Summer Lift Pass Options Guide for Courchevel to find out about the lift system and lift pass prices for mountain bikers.
Of course, the lifts aren't just there for hikers and mountain bikers, with many just taking to the mountains to enjoy the views from one of the numerous mountain restaurants and buvettes, or simply to enjoy a picnic in the most scenic of surroundings.